Which revenge spell casters can be trusted and which cannot
Esoteric, astrologer, writer
Question:
"When I started looking for a good spell caster, I couldn't help noticing good revenge spell casters are pretty difficult to find. Most spell casters are general magic practitioners. It's weird, isn't it? Why are there no spell casters specializing in revenge magic?"
Answer:
Because spell casters do not specialize in just one branch of magic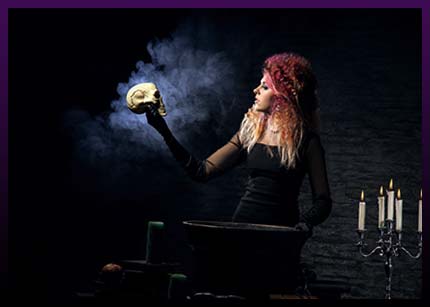 It is impossible for several reasons. To begin with, to cast revenge spells, the spell caster needs to know protection and karmic magic, make various magic amulets, and be able to control positive and negative energies.
Also, to cast revenge spells, the spell caster has to be a highly qualified healer. Revenge cannot last forever. Sooner or later, it is going to need to be stopped. Yet, removing the revenge spell is not enough. It is important to also restore the victim's energies. Otherwise, the spell caster will make Higher Powers angry and there are no spell casters who would want that.
Well, I have barely started but have almost a dozen specialties! It means you cannot possibly find a spell caster specializing only in revenge magic.
Question:
"Don't you think you are contradicting yourself? Let's suppose a spell caster has all the above skills and knows everything. What keeps him from focusing on revenge magic?"
Answer:
There are two reasons. The first one is that all true revenge spell casters are monitored by Higher Powers. Higher Powers never assign some specific branches of magic to spell casters. When a person decides to pursue magic, Higher Powers start testing this spell caster to see what he is capable of.
People do not come to a spell caster because it is what they want, and the spell caster does not find his clients. The clients are brought to the spell caster by Higher Powers. That is the only way it is. Therefore, even if a spell caster decides to limit his magic services to revenge spells, he will still have to protect or heal people once in a while.
Secondly, revenge spell casters always have to think about their karma while performing revenge rituals. Karma is affected even by just revenge. Therefore, the spell casters have to take care of their karmic health or at one point they will lose it (both physical and mental) along with their magical abilities.
It is not very difficult to improve one's karma. To be forgiven for a bad thing you have done, do several good ones. Aware of that, spell casters perform several "good" rituals after each revenge one.
This is why spell casters never describe themselves as revenge spell casters.
Question:
"Anyway, I've found a spell caster who claims to be specializing in revenge magic. Is he an exception? Or is he just stronger than the other magic practitioners?"
Answer:
He is not an exception because there are many spell casters like him. I am talking about frauds. Online fraud has been booming lately and it is almost impossible to avoid it these days if you need to find something on the Internet. Please read my previous answers. Try to understand that the things listed by me apply to all spell casters not by morale or self-protection but by the original laws of the universe. The laws must not be broken, so spell casters observe them at all times. As for frauds, it is not a big deal for them to break these laws as they do not know either about them or about the punishment following it.
Question:
What are the best ways to protect oneself against revenge spell casters?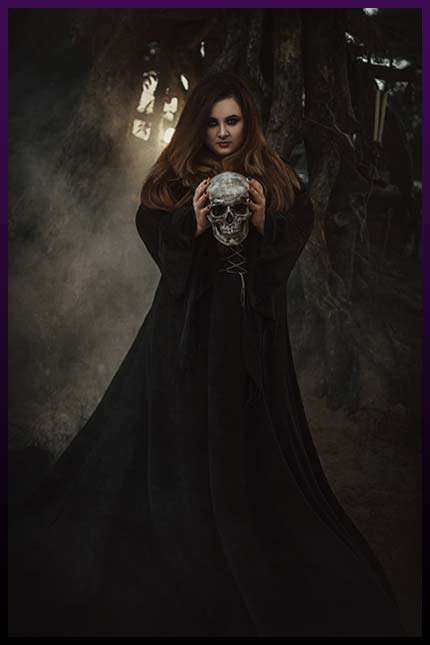 Answer:
The best way is to find a spell caster who is stronger than your revenge spell casters. Magical fights are like arm wrestling. The winner is the one who is stronger, better trained and more gifted. Another great way to protect oneself is to use protection amulets and talismans. The last one is, naturally, not having enemies. If you do not have enemies, no one will want to use a revenge spell against you.
Question:
Do you cast revenge spells?
Answer:
I do, provided you want to get even with someone who actually deserves it. I reserve the right to refuse service to my clients in case I have reasonable grounds to believe the target is innocent. I always explain all my decisions. Besides, when I refuse to cast revenge spells, I usually offer my clients some alternative spells to get even with the enemy.
Question:
"I have headaches all the time. Can it be a sign of a revenge spell?"
Answer:
Symptoms indicating magic revenge vary from person to person, because the spell always attacks the soft spot of the target. Thus, some people develop mental disorders, while others have problems at work.
Also, revenge spells may cause the development of physical diseases in people, and the headache is not an exception. Yet remember that a headache may indicate not only negativity, but also some sort of progress. Thus, a long headache in individuals with a blocked mental body may indicate the transition to a higher level.
But it happens rarely. So if you have frequent headaches, consult a doctor or a magic practitioner, or both as it is even better.
Question:
Is it true that revenge spell casters are all voodoo shamans?
Answer:
Voodoo shamans are very dangerous because voodoo magic, due to its primitive nature, is rather cruel. However, I would not say voodoo sorcerers are the most powerful magic practitioners. It is like in boxing: the winner is not the one who looks bigger and scarier but the one who is better prepared. This is also true for magic, always. So do not wait for a miracle if your shaman is a loud weirdo wearing some exotic outfit.
Besides, since we are talking about sports, some people just cannot be a champion. Thus, Wiccan spell casters simply cannot cast revenge spells because their magic is fake. Just a few days ago I posted an article about it. Read it and you will learn a lot of interesting facts about Wicca and Wiccan magic practitioners.
Question:
"I don't want to use revenge spells. Are there any rituals to make my enemy stop hating me?"
Answer:
There are a lot of powerful rituals designed to help people reach peace and forgive each other. They can be used only if the client, that is you, is ready forgive your enemy and make peace. In addition, there are some pretty good amulets to help you overcome your hatred for your enemy.
There is one more way for the enemies to stop hating each other. It is even more effective than the above rituals and amulets. Find out about it by watching a short video you can find below.