If you want to use or protect yourself against a spell death
23.02.2017
Esoteric, astrologer, writer
From a reader's letter:
"On the one hand, I want to order a spell death. On the other hand, I don't want to get hurt. Putting aside spellcasters' reassurance, which is not always true by the way, you can see it in movies and read about it in books that spells of death always return to their initial senders."
Spellcaster Maxim's response: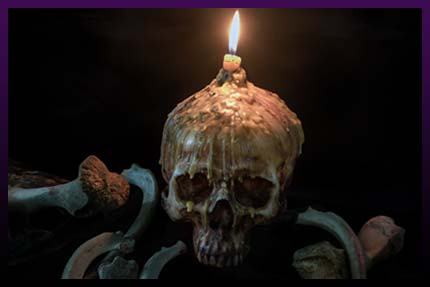 Books and movies show not the real life but the life the authors want it to be. Think about this: do you not think that spellcasters would have given up death magic thousands of years ago if every spell caster who has ever cast a spell of death got hurt? However, death magic still exists and, moreover, is quite popular.
To not get hurt by a death spell, always work with an experienced spellcaster
He will stand between you and the consequences of magic, taking the fall, that is a kickback, for you, if needed, to protect you. Make sure your spellcaster practices only safe magic bearing full responsibility for each customer.
From a reader's letter:
"I had a charm protecting me against black magic. The other day something strange happened. Suddenly, I felt my heart pounding through my chest, and there was some ringing in my years. The lights were on, but it seemed like it got darker. I didn't think I was dying but it was really bad. Then it stopped and I even forgot about it. About a week later when I looked at my charm, I couldn't help seeing it was darker than usual. It cracked, too. What do you think happened?"
Spellcaster Maxim's response:
I am afraid my explanation might scare you. It is good you are writing me now when it is not too late. You have an enemy. Your enemy tried to put a spell death on you. I do not know if the ritual was performed by a witch or by your enemy. It does not really matter. What matters is that you were lucky to have your protective charm with you to take the fall for you. Black magic affected you slightly, indirectly.
After absorbing those spells of death, the charm cracked. Naturally, it is no longer effective. You need to get rid of it as soon as possible. To find out how, please read the appropriate articles posted on my website. However, before utilizing your charm, you need to buy a new one. Otherwise, you may not be protected the next time one of your enemies casts another spell of death on you.
From a reader's letter:
"How can I protect myself against the spell death?"
Spellcaster Maxim's response:
First and foremost, find a good spellcaster. To beat off spells of death, powerful magic is needed. Also, you can protect yourself against death magic with various charms, talismans and protection spells. If you already have a spell on you, you need to have your energies cleansed and then the spell removed and returned to the initial sender. I am talking about a war between two spellcaster. The winner is always the one with more powers and experience. Do not try to do any of these by yourself as it is very dangerous.
From a reader's letter:
Should I have a special reason to order a spell of death?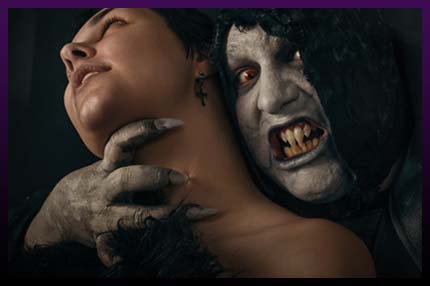 Should I explain why I want to sentence someone to death? Can I place an order without giving explanation?
Spellcaster Maxim's response:
You will have to give explanation and be honest and sincere. Professional spellcasters like myself detect liars quite easily. When it happens, we refuse to provide our services to such customers. It is important that I know the truth at least because the spell of death is not always the optimal solution. Besides, Higher Powers may disapprove of the death spell. There are rules applying to spells of death. Following them ensures the safety of such spells.
This is why I demand that my clients are 100% honest with me. Do not worry if it turns out that the spell of death cannot be used for you. There are hundreds of safer spells that can bring you similar results.
From a reader's letter:
I'm not a bad person, even though I want to ask you to cast a spell death on someone
My enemy has children and I don't want to hurt them. Are there any spells of death which could kill my enemy without hurting his children?
Spellcaster Maxim's response:
Yes, I can put a targeted death spell ensuring that it does not harm the target's family members, coworkers, friends or any other people. However, if you are actually not a bad person, do you not think that killing the father will affect the children no matter which spell of death is cast?
Have you considered any alternative revenge methods which do not involve death? I keep saying that death magic can be used only if there is no other choice. There are multiple ways to make a man suffer. For instance, you can make him poor, sick, stupid or alcoholic, which will still affect his children. However, if you make him impotent, the children will not even notice it.
From a reader's letter:
"When is a man more susceptible to a spell death?
It seems to me people are most vulnerable when they're asleep. Am I right?"
Spellcaster Maxim's response:
People are also vulnerable when they stop controlling their emotions and energies while pondering over something, or when they are relaxing in a bathtub. Water is a good energy conductor in general. Sex and yawning make people vulnerable, too.
No matter how hard you try to control yourself, you will not be able to beat off spells of death put on you by a powerful sorcerer. Black magic knows all your weak spots. Otherwise, it will destroy your protection shield like eggshell. There are two ways not to be afraid of such spells: lead your life like a saint or use magical protection. The first option is hardly real because the world is too aggressive and bustling for it. Luckily, nothing keeps you from using the second option. With a powerful and skilled spellcaster, you will not have to worry about dark spells, knowing that they cannot harm you when you sleep, have sex, eat, etc.
From a reader's letter:
"They say the best spells of death are voodoo spells or African spells. Is it true?"
Spellcaster Maxim's response:
There are popular trends in magic like in any other sphere of our life. Ten years ago the most popular branch of magic was runic magic with its ancient Scandinavian gods. Before that, everyone was crazy about Gypsy magic and considered its spells to be the most effective. Today people claim the best magic is voodoo or African magic.
I cannot say that a voodoo spell death is stronger than any other spell
The strength of a spell depends on that of the spellcaster. Voodoo and African sorcerers do not work online. If you want to use voodoo or African magic, you have to go to Africa or Haiti and work with a local sorcerer. However, it seems pointless, considering that my spell of death is as strong as, or even stronger than, any voodoo or African spell. For more information, please contact me.

| | | | | | |
| --- | --- | --- | --- | --- | --- |
| | | | | | (votes: 42, rating: 4.64) |