Rapid-fire question s about spells to get revenge
03.04.2018
Esoteric, astrologer, writer
Question:
"Can I order one of the spells to get revenge working not forever but for a specified period of time?"
Answer:
You can, provided you discuss it with your spellcaster in advance. Since I understand why you are asking this question, I would like to remind you that there is no such thing as eternal magic revenge. All spells have a "shelf-life" and no spell can be carried into one's next life. Those who promise you it are liars and frauds. Please stay away from them and do not let them trick you.
Question:
"I put a revenge spell on my ex-boss. He was sick for about a week. However, he recovered and his life's been much better since. What could've happened?"
Answer: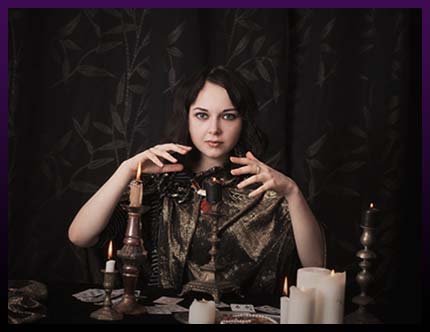 If you cast that spell by yourself, what happened is your poor skills and lack of knowledge. If you worked with a professional magic practitioner, it may have been his negligence or Higher Powers' decision against it.
Besides, if your anger is unfounded and your ex-boss does not deserve to be punished, it is no surprise that he was sick for just a week and then things got back to normal. As for his success, he must deserve it.
Question:
"What's going to happen to me if I cast some spells to get revenge on a person but this person manages to break them?"
Answer:
If you perform the ritual by yourself, the spell will backfire and torture you like it was supposed to torture its initial target. If you let a professional spellcaster or witch perform the ritual, they should take care of your safety.
Note that I am using the word "should" but not "will". This brings us back to the subject of how to select a good magic practitioner to work with. If you read my articles about it, you will understand how serious it is.
Question:
"If revenge magic is real, why hasn't anyone been arrested for it?"
Answer:
Our world is more complex than it seems. It consists of several levels where we, humans, live. One of them is a magic level that is beyond the laws of our usual world. It does not mean there are no laws, policemen or judges at this level. Their functions are performed by Higher Powers, sorcerers or witches executing their orders.
At this level a magic crime is punishable by magic law. The trials here are always fair and the judges are just, unlike in the usual life. Besides, the laws of magic are faithfully executed. As a result, it is impossible to punish an innocent person with a revenge spell or to remove a revenge spell from a guilty person who has not learned their lessons yet.
Question:
"I was sick for quite a long time. At some points I thought I'd die. I lost my faith in traditional medicine and went to Asia. While visiting one of the monasteries, I was told my diseases were caused by a revenge spell someone put on me for something I'd done. By that time I'd overcome my pride and selfishness so I agreed. I really deserved to be punished. However, the monks suggested that I accept the punishment and just try to become a better person, but I'm so tired of being sick all the time. I want to be healthy again. What do you think I should do?"
Answer:
No one is allowed to tell you what to do or make any decisions for you. The monks have shown you the path for enlightenment but it is up to you to follow it or not. It is not that difficult to remove that spell from you, especially if you are sorry for what you have done. Well, it is not difficult for me. Nevertheless, I suggest that you take your time. This spell is a lesson for you to learn. It is testing you. If you pass the test and learn your lesson, you will become a different person, a better person with a wealth of knowledge other people fail to obtain in a lifetime.
Nevertheless, it is just my advice, while the final decision is yours.
Question:
"I'd like to attend some accelerated sources in magic to be able to cast spells to get revenge ASAP. Is it possible?"
Answer: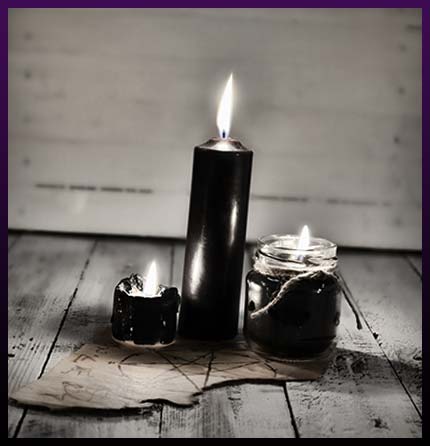 You cannot become a doctor or an army general by attending some accelerated courses. Similarly, you have to study for a certain period of time to be able to practice magic. Besides, spells to get revenge are among the most complex and dangerous spells requiring dozens of years' training no courses can replace.
Do you want to get even with someone now? Let a professional magic practitioner cast a revenge spell for you.
Question:
"Are there any symptoms observed in people having a revenge spell on them?"
Answer:
Some of the most common revenge spell symptoms include paleness, spleen, depression, fatigue, absent-mindedness, insomnia, and body odor. For detailed information please read my articles about it.
Question:
"Why are magic practitioners allowed to cast spells to get revenge, but ordinary people aren't? Don't you think it's unfair? "
Answer:
Do you know what magic is about? It is not about some words or burning candles, and not even about some magic accessories. It is about energy control. If you cannot control energy, do not try to practice magic.
Question:
"Is there someone I can pray to to be protected against revenge spells?"
Answer:
Sometimes prayers just do not help. They can attract Higher Powers' attention to your request and if you are innocent, they will prevent revenge spells from being put on you. Otherwise, you will be punished. Take your chance. If it does not work, try to work not with the world of the dead but with the world of the living, specifically find a professional spellcaster and ask him to protect you.
Question:
"Can I break spells to get revenge using cemetery magic?"
Answer:
The spell will not just remain where it is. It will also get stronger. The dark energies currently torturing you will be strengthened by the energy of death and the dead, possibly leading to a life-threatening condition.
Question:
"Is it true that a newborn can break the mother's curse? I'm talking about the revenge curse."
Answer:
If a baby is born in order to break the parents' curses or pay off their karmic debts, then yes. But this happens very rarely. So the baby is likely to take over the curse. But do not worry. The curse can be broken.
I will not contradict myself by saying there are no safe ways to cast spells to get revenge on someone who in your opinion deserves it. Nevertheless, you are going to contact Higher Powers. If they decide the target is guilty, neither protection amulets nor powerful magic practitioners will be able to save this person.
For more information, please watch the below video very carefully.