Spells for enemy and creatures living in the Underworlds
17.06.2018
Esoteric, astrologer, writer
Question:
"Aren't those using spells for enemy understand it's a sin for which they'll be punished 'by Heaven'?"
Answer:
There is no such thing as punishment "by Heaven". The ancients knew about it when they first declared the following philosophical statement which I would call one of the main rules of our civilization: When God wants to punish you, he takes away your sanity. This applies to spells for enemies and what you call the punishment "by Heaven".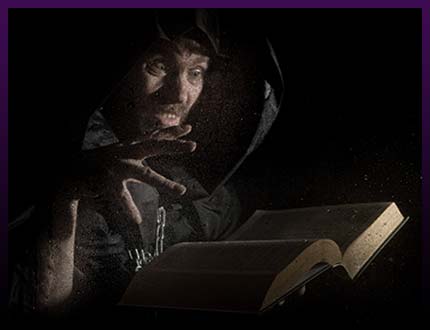 There is no punishment. There are such things as foolishness, a refusal to accept help, and the need to learn certain life lessons. Let me clarify each of the points for you. Foolishness is when people try to cast spells for enemy by themselves. This kind of magic is very difficult, so it takes a lot of practice and experience to succeed in it. Hence the multiple victims of self-cursing. Then goes the refusal to accept help. Since you decided to get even with someone by yourself, without asking Higher Powers for their assistance, they will not help you break your self-curse. It is your lesson intended to teach you that certain things cannot be done without Higher Powers, as otherwise everyone involved gets hurt.
It is not a punishable and it is not a sin. You do not say things like "I was punished by Heaven for sticking my fingers into a socket" or "God punished me for touching a hot frying pan", do you? What punishment can you be talking about if it is simple physics? Its laws are simple. The human body is a conductor, while high temperatures cause burns. You are not punished by anyone. It is your fault. It is as simple as that. Nevertheless, you still prefer to think there is someone up there watching your every step. If so, speaking of spells for enemies or spells for enemy, you have to be watched by someone who is sure to punish you as soon as you make a mistake.
Question:
"Refusing to accept help is a punishment for a sin, isn't it?"
Answer:
It is not a punishment. It is the execution of your right to have freedom of choice. When you decide to cast spells for enemies, you make a choice. As I said, you can only make one choice:
- Cast spells for enemy at home;
- Trigger the spell's backfire;
- Putting a curse on yourself;
- Suffering.
As you can see, in this scenario there is no place for Higher Powers or some sins being punished. There is your choice and your responsibility.
Question:
Do you mean we should not use spells for enemies at all?
Answer:
No, you just need to choose the path of least destruction. It looks like this:
- You order spells for enemy from a powerful spellcaster;
- The spellcaster puts the spells on your enemy;
- Your enemy suffers;
- You are safe and not affected by the spell.
It is your choice, too. But it is the right choice, the choice that entails no payment. An experienced spellcaster will do everything needed to keep you safe. Moreover, spellcasters do not provide their services unless it is supported and authorized by Higher Powers. Therefore, even if something goes wrong, Higher Powers will help you because you have chosen being helped by them.
Question:
This article is called
'Spells for enemy and creatures living in the Underworlds.'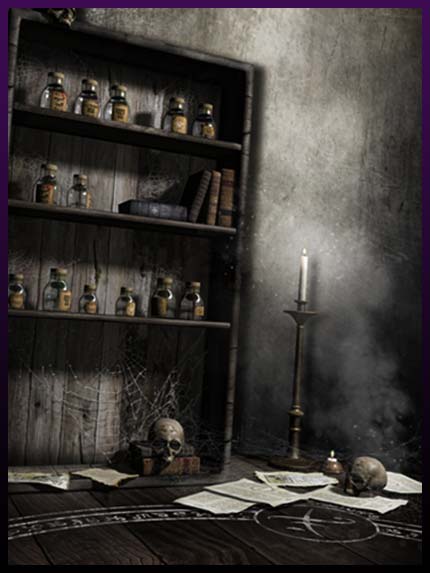 Why?
Answer:
Because a lot of people want to use spells for enemies not because they have a right to do so but because they are manipulated by some dark forces to do so. Their desire for revenge is not natural. The person they want to get even with has not hurt them enough to deserve punishment. Yet the dark forces are playing on their pride and ego causing them to want to take their revenge.
Question:
"Are dark forces that strong?"
Answer:
I belong to those magic practitioners who believe that the majority of people are good-natured. Yes, there are evil entities among us that look like us but their number is small. Secondly, such people do not come to magic practitioners. Unlike them, real humans, those who have a soul that is basically pure light, do.
When you get offended and cannot think about anything but revenge, when your get overwhelmed with hatred and become obsessed with spells for enemies, look into your energies. As a rule, there has to be a parasite living in there that is causing you to want revenge.
Question:
"If sins are not punishable, they why does this creature do it?"
Answer:
It is a complex question which cannot be answered fast, but I will try. To begin with, you need to understand that any black entity influences not just you but also at least one person. Let us suppose it influenced your enemy in the first place and made him hurt you, and then it influenced you to be offended. If your misunderstanding grows into a fight, the creature is satisfied as it gets to feed on the negative energy of both of you. If there is no fight, it feeds only on your energy causing you to hate your enemy and want to get even with him.
Question:
"Will the creature leave its victim alone if the person uses some spells for enemy?"
Answer:
That is the point. It will not. It feeds not only on the energy of the client using some revenge spells but also on the energy of the target. The create will leave you alone for a while to feed on your enemy's energy but when the spell expires or the target advances so much that Higher Powers remove the spell, the creature will return to you. Aware of your tendency to get even with your enemies, it will find a new target for you to hate. You will be offended and humiliated again and return to your spellcaster to have another revenge spell cast.
Question:
"It turns out spells for enemies shouldn't be ordered at all. It's like a vicious circle. Besides, when you want revenge, you are manipulated to think you want it."
Answer:
There are different situations and not all people are brought to me by their mind parasites. Sometimes it is their pain. It happens when the offender indeed deserves to be punished. Sometimes people are brought to me by Higher Powers. In this case the client is their messenger communicating their will to me pointing at the person who, according to Higher Powers, has to be punished. As I said, there are different situations so each case needs to be reviewed individually.
Question:
"How can I know who is causing me to want revenge, Higher Powers or some dark entities?"
Answer:
It is rather difficult to understand without being a professional magic practitioner with many years' experience. Therefore you need to find one and ask him to find it out. A true spellcaster will stop you from having your revenge on an innocent person, and help you punish the guilty one.
Question:
"What's going to happen if I cast some spells for enemy on an innocent person?"
Answer:
You will commit a crime and crimes are punishable. But remember that you will be punished by yourself. Your revenge spell will end up on you doing to you what you wished on your enemy. Higher Powers keep everything under control. When they see someone wants to get even with an innocent person, they interfere immediately, redirecting the energies of the spell to where they originated.
Question:
"Why don't Higher Powers interfere when people are just about to commit such crimes?"
Answer:
Higher Powers are energy beings and they can control only the world of energies, while the physical world is beyond their control.
Question:
"In this article spells for enemies have been reviewed only from the perspective of the people ordering the ritual. Do you have any advice for the victims of this kind of magic or for those who are afraid of falling victim to it?"
Answer:
Some helpful tips are listed in the video below which I strongly advise you to watch.

| | | | | | |
| --- | --- | --- | --- | --- | --- |
| | | | | | (votes: 17, rating: 4.27) |