Practical Magic
Online-shop
Means of payment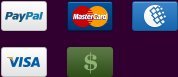 Introduction to Magic
Similar Products
hi i am a filipino but please help me to my problem
Hi my name is Theodore, and i right now is very difficult to find any area to have a success and also for luck of money too, been trying hard maybe will be any way that you could help me.

like a spell on me on good vibrant no one give me a bad energy but like to be positive.

like a spell on money and to be lucky for a rest of my life to become successful Rich

like a spell to live along life and be healthy and live a long life and no illness issues.


Most of all I need to become successful as an Actor and to win big Lottery !
Hello My name is Destiny and I am at a place in my life where I am uncertain of many things. I am seeking something but unsure of what it is. I am unable to see and feel others even myself as I have before. I hope that you can help me get back on track.
thank you for sharing all that you have with me. this is an wonderful site. you are awesome. blessed be!!!

← Back to Section