A spell to exorcize devil which can speak
Esoteric, astrologer, writer
If a person starts hearing voices, which don't let him sleep or relax, light a white church candle standing on a white plate.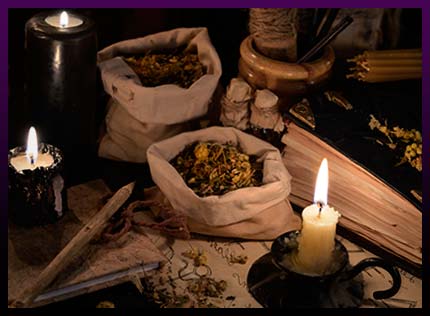 To put a spell to exorcize devils which can speak, take a silk red ribbon which is 1.5-3 cm wide. Bind the ribbon around your forehead and make three knots on the side the voices are coming from, or above your right temple so the ends of the ribbon are 3-7 cm long. Perform the ritual in the evening, from 9 p.m. to 10 p.m. or later. The ribbon should stay on your head for at least 8 hours a day. In the morning, take it off and hide in a secure place. Repeat the ritual 7 days in succession. In the morning of the 8th day, take the ribbon off without untying the knots, put into a bag and bring it to the cemetery before 12 p.m. Don't leave it on a grave and make sure nobody would wind it. Leaving the ribbon, think about all chatterers whose tongues have been tied and left in a place they wouldn't be able to get out of. Leave the cemetery without turning back and take a different way to go home. Don't talk to people on your way home and don't answer their questions.
A spell to exorcize devils which can speak shouldn't be put on Saturday or Sunday. It's most effective if performed during the waning moon.
Go to a church, take some holy water and take three sips every day before breakfast, lunch and dinner. Before going to bed, wash your face with this water, rinsing it three times. In the morning, go to a church, put one candle to the icon of the Virgin, one to Healer Panteleimon, and one to St. Nicholas the Miracle-Worker. Do it for 1 month.
Every day, drink one tablespoon of lemon juice before breakfast, lunch and dinner. Run your temples with lemon juice a few times a day (3-4 times) before going to bed.