Black magic bad luck spell
Esoteric, astrologer, writer
It's a common belief that if someone wants to punish his enemy with the help of black magic and spells, he casts an incurable disease or death curse on him. That's why so many people are horrified getting an offer to use black magic spells. For them, it's like selling their soul to the Devil or destroying their karma. I have already posted an article here at my website which explains why black magic doesn't really affect people's karma. If you want, you may find it and read it yourself.

Black magic has a lot of different rituals and some of them are rather harmless. They just teach a lesson when people are too full of themselves, when they offend other people unjustly, or act inadmissibly. If that's the case, Higher Powers always help the spell caster or his client cast a spell successfully, especially if it's a bad luck spell.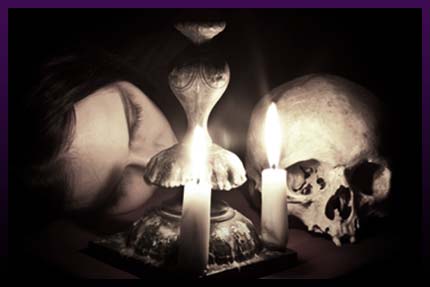 Even when very powerful black magic spells are used, Higher Powers always take the side of the person who wants to punish another person who deserves it. The thing is Higher Powers gives us a choice – to forgive the offender or punish him. Higher Powers accept either decision. If you choose forgiveness, they heal your spiritual wounds. If you choose punishment and want to use black magic and spells, Higher Powers will ensure your enemy will get what's coming to him. As for you, Higher Powers will let you heal your wounds on your own.


Is it good or bad? Ask those who were forgiven and managed to avoid a bad luck spell, or those who were not forgiven and were punished with black magic spells. As a powerful spell caster, I have to tell you honestly that many of my clients found peace only after ordering revenge and bad luck rituals from me.


Black magic and spells for bad luck are pretty harmless, because they don't cause illnesses, serious trouble or death. They kind of keep their victim where he is, without letting him develop and implement his fate. This person becomes like a fly stuck in a piece of amber, which state is anything but peace. When a bad luck spell is cast on a person, this person hears sort of clicks telling him, "Change your life. Become a better person. Don't insult others. Otherwise, your life will get only worse."


All black magic spells works in the same way. First of all, they produce a strong effect on their victim. It's enough to make the victim understand that something's wrong. If this person changes his life and values, black magic and spells are likely to be cancelled with the power of his inner energies and Higher Powers. Otherwise, black magic will take full control of his life and eventually make him its slave.

That's how each bad luck spell works, too. However, it can't grow into some serious curse. Still it can haunt its victim all his life, as well as affect his family and friends.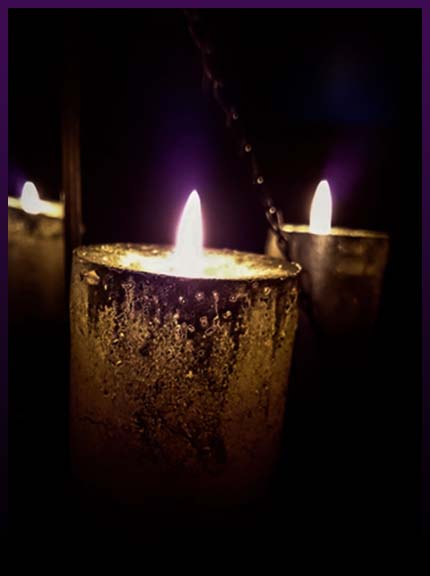 There are different types of black magic spells for bad luck. Ordering one from me, you can choose which aspect of your enemy's life you want to influence, or let magic decide and thus play kind of a lottery. If you choose the second option, black magic and spells will find a weak spot in your enemy's karma and hit it, causing a lot of trouble.
A bad luck spells can affect:
LOVE LIFE. When such black magic spells are cast, their victims are doomed to be lonely. They can spend all their time trying to meet someone and start a relationship, but will always wake up alone in their bed. They will never get married. Even if they do, the marriage will bring them nothing but unhappiness. If black magic and spells for bad luck are used against them when they are already married, after a while their marriage will start falling apart due to financial or sex-related reasons.


SEX. Such a bad luck spell is particularly effective if it's cast on a man. The spell will cause a number of sex problems, including erectile dysfunction or impotency. Such men have very high chances of impregnating the women they have sex with, or having sex with women who have various sexually-transmitted diseases, including HIV. Such spells produce similar effect on women.
BLACK MAGIC AND SPELLS FOR BAD LUCK IN FINANCIAL MATTERS.

Money problems can enter the life of your enemy in different ways. First of all, your enemy may start making mistakes at work, losing important documents, accidentally deleting important files. He will continuously oversleep and be late for work. He will start spending more money than usual and end up owing a big sum of money to a bank which will take away his apartment. Also, he may start losing money, or his property and money will attract robbers and burglars. Or he will have to deal with continuous fires and floods which he will have to spend all his savings on.

GENERAL TROUBLES. This is one of the most dangerous types of magic influence. It makes its victims a total loser. Whatever he does, he fails. Any project he launches proves to be just a waste of time and money. Any dream he has is doomed to always remain just a dream. As I've said, he will be kept where he is, having to live the same day over and over again. It's not some fantastic story, it's true. It's the life you can punish your enemy with for everything he has done to you.

If you want me to perform such a ritual for you, just contact me. I will ask you to tell me your story, give you some instructions on what to do to help me perform the ritual. As a rule, I ask my clients to email me a photo of the person they want to use black magic against and, maybe, his personal things. There are other things which need to be discussed, but we'll talk about it later.
Now I want you to know this: a bad luck spell can be cast on almost any person! If you want to use black magic to avenge yourself, I am happy to help you. I will perform the ritual professionally, ensuring your and your family's perfect safety.

| | | | | | |
| --- | --- | --- | --- | --- | --- |
| | | | | | (votes: 52, rating: 4.54) |