HOW TO REMOVE A PROPERTY LOSS CURSE
Esoteric, astrologer, writer
What people should know about the property loss curse
50% of the people who have become the victims of burglary come to realize it wasn't a coincidence. They have been cursed. And you know what? Usually, they're right. There's no such thing as coincidence in our life, especially when it comes to burglary. If burglars came to your apartment, try to figure out why. There has to be a reason why they chose you… For example, someone's envy or grudge…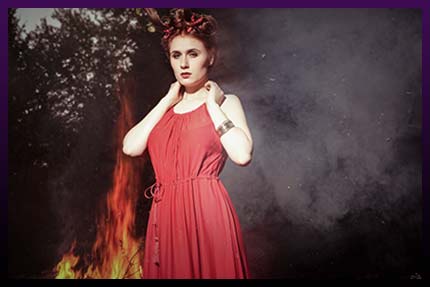 Even if it hasn't happened to you yet, don't think you don't need to have a property loss curse removed from you. If you are cursed, nothing will protect you from losing your property, even steel doors, expensive locks, house sitters or the fact that your apartment is located on the 45th floor of a high-rise apartment building. Magic will work against you and help those who want to burglarize you. That's why you shouldn't be surprised when your alarm fails to go off, policemen turn up too late to catch the burglars or never find one.
Having me remove a property loss curse, you protect yourself not only from robbers and burglars. There're many ways for you to lose your property. Below are just some of them:
NATURAL DISASTERS – floods, earthquakes, tornados can destroy your car, garage, or home. They can make you homeless! If you live in an area when floods, earthquakes and tornados are extremely rare, don't forget about gas explosions which can destroy apartment buildings!
FIRES – a fire can destroy everything you have, everything you've been working so long and so hard for. Luckily, you and your family remain unhurt. It is one thing to buy a new home, but it's another thing to live your life after one of your family members dies. Caused by a property loss curse, fires happen almost for no reason. For example, a fire can be started by a drop of oil from the frying pan, a cigarette that landed on your balcony from the above balcony, or an old TV which you haven't watched for years but which ignited because you never unplugged it.
How else you can lose your property as a result of black magic
Don't forget about the HUMAN FACTOR. In most cases, property loss is caused by the human factor. You and your property will be in danger until you have the curse removed.
FLOOD – once the family from the above apartment fails to cut the water off and leaves the city, your freshly renovated apartment will be flooded. Just imagine your spoiled furniture and parquet floor, wet and dirty books and carpets.
SMELLS – imagine yourself living in an apartment with an old lady who has 20 cats living next-door. The horrible smell permeating your apartment is the result of the curse cast on you. Once you have the curse removed, the cats will disappear (and the family above won't forget to cut the water off).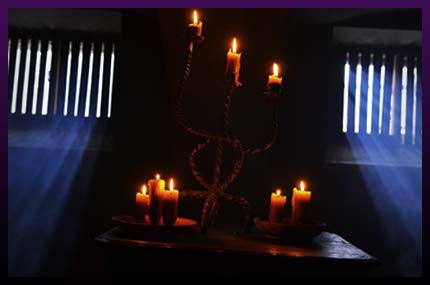 CAR THEFT – a property loss curse cast on you can also result in your car being stolen. Besides, it may cause failure in all electrical appliances you purchase, such as mobile phones, laptops, etc. Everything you buy will break down for no reason and you won't be able to have it repaired or replaced. Or, all of a sudden, your dog may go insane and spoil all your furniture or clothes. Also, you may accidentally drop things, such as expensive china.
Speaking of your car, if it breaks down a lot and you get in road accident suspiciously often, you may have been cursed. If the curse affects your car, you should have it removed as quickly as possible. Otherwise, you may end up with no car at all, die in a car accident, or sustain serious injuries.
How to find out if you have been cast a property loss curse on
First of all, don't panic. If you think you may have been cast a property loss curse on, let me diagnose you and your family first, and only then remove the curse if any is revealed (a curse cast on any of your family members may affect you as well and cause you a lot of trouble).
Moreover, any property loss curse may also be generational, meaning it will affect the off-springs of the cursed man in several generations. Your infant baby which can't even walk yet can be cursed at birth and be the reason of all your problems.
Your ill-wisher can curse you by giving you a present or planting something in your home, dooming you to financial problems. So, let me diagnose you and find out if you need to have a property loss curse removed from you. If you do, I will perform a property loss curse removal ritual and give you back your happy and well-to-do life.

| | | | | | |
| --- | --- | --- | --- | --- | --- |
| | | | | | (votes: 43, rating: 4.65) |