How will the target die if I cast a death spell?
Esoteric, astrologer, writer
From a letter:
"I'm not sorry. I don't think I should be sorry for anything. The person I want to get even with deserves it. But how can I get even with him? What kind of magic should I use? I want this person dead as soon as possible."
Spellcaster Maxim's response:
You can use any kind of magic, such as voodoo, traditional, Gypsy, Druidic magic, whatever. What matters is what spell you choose. I suggest that you find a magic practitioner who can cast a death spell on your enemy. Note that the spell has to be cast by a professional and experienced magic practitioner. If you try to kill someone with magic by yourself, the spell will turn into a knife for hara-kiri.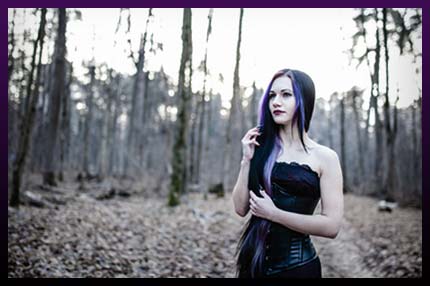 When you cast a death spell, it becomes a powerful deadly weapon. If you cannot handle it properly, you will hurt yourself or the people around you. If you want to take revenge, do it properly or do not do it at all.
From a letter:
"How will the target die if I have a spellcaster cast a death spell on him?"
Spellcaster Maxim's response:
Sometimes even the spellcaster does not know it. However, he does not have to. His goal is to have someone dead and the spellcaster achieves it. As for how the target will die, it depends on such things as fate, luck, etc.
Everything is written in our fate, including our susceptibility to death spells. Not every person can be killed by magic. Similarly, not every person can be killed with a gun. You can take a gut, aim at the target, and pull the trigger, but the bullet will miss, injure or scratch the target instead of killing him/her. Well, the target may as well wear a bullet-proof vest. If that is the case, the bullet will knock the target down, the target will sustain some minor injury or even go deaf for a while, yet the bullet will not kill anyone.
This is how protection amulets work when someone has cast a death spell on another person. The amulet stops the spell and the target, no matter how guilty, does not even feel anything.
From a letter:
"It turns out the criminal can buy a powerful protection amulet and no magic practitioner will be able to punish him, even if he's guilty. Am I right?"
Spellcaster Maxim's response:
Yes, provided he follows the instructions specified by the amulet manufacturer. If you want to protect yourself with an amulet, buy your amulets directly from the manufacturer. Never buy amulets from resellers offering hundreds of amulet varieties. True amulets are custom-made products which energy is adjusted to fit that of the customer.
An amulet is a magic accessory which responds to your karma. The less guilty you are, the more effective your amulet is. If you are innocent, the amulet will bounce back the spell returning it to your enemy.
If you are guilty, it is going to be very difficult for your spellcaster to protect you. Even if you use a protection amulet, Higher Powers will interfere, causing you to lose or to misuse your amulet, and the spell will end up hitting you where it hurts most.
Therefore I, spellcaster Maxim, offer my clients to use a protection amulet coupled with a protection ritual. That way, your enemy will be taught a lesson and never want to mess with you again.
From a letter:
"I'm going to cast a death spell on a person but I want this person specifically to drown. Is it possible?"
Spellcaster Maxim's response: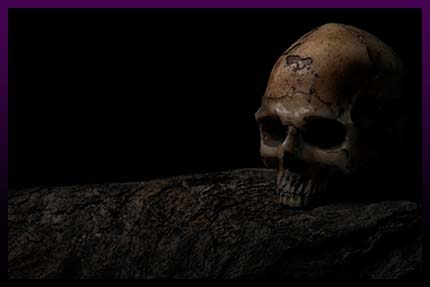 Yes, it is possible. However, the ritual is going to be very expensive plus you are going to have to wait for the results for quite a long time. Therefore I suggest that you let me activate the death program to kill your enemy as soon as possible. If your enemy abuses alcohol, it will make him drink and drive down some slippery road; if your enemy is a hot-tempered person, it will make him lose temper to the point of a stroke or a heart attack. One of the most common causes of death due to a death spell is an accident. What accident you may get into is hard to say.
In addition, magic can kill people through terminal diseases, suicide or the death penalty. There are many articles on my website about it, so go ahead and learn more about it if you want to.
From a letter:
"There's one man sentenced to life in prison. He's a murderer. In my opinion, this sentence is unduly lenient, but I want justice…"
Spellcaster Maxim's response:
I can cast a death spell on any person, no matter where they are, even if they are in prison. So my answer to such questions as "Can you cast a spell on someone who is far away/hiding/disappeared/moved to a foreign country or to a different continent?", is always YES.
Something tells me you are not telling me the whole truth. I guess you are hiding the fact that the murderer has not done anything bad personally to you and you want justice for someone else. If that is the case, then it gets difficult.
When you take revenge on your enemy, on someone who has harmed you or any of your loved ones, Higher Powers support improving the effectiveness of your death spell. If you want to punish someone who has not done anything bad to you, you become a criminal yourself. Moreover, you are committing the worse crime of all, that is murder. In this case neither Higher Powers nor professional magic practitioners will ever take your side.
From a letter:
"I put a death spell on my enemy before the enemy put one on me. My enemy is dead now. Is the death spell still influencing me or it is gone together with the spellcaster?"
Spellcaster Maxim's response:
When people cast a death spell, it does not go anywhere. Even if the spellcaster dies, the spell is still working. So the best way to fight with an enemy in magic is not fighting back but protecting oneself. If the protection ritual is performed properly, the spell will be broken or go back to the initial spellcaster. If the spellcaster is dead, it will strike the spellcaster's family. That is how the main law of magic works.
If you want to cast a death spell on someone and want to find a spellcaster, do not rush it. No, I am not going to try to change your mind, even though it would be best for you. I just want to teach you what to expect when you come to a spellcaster and ask to cast a death spell.