A white healing spell to free a man of women's habits.
Esoteric, astrologer, writer
The ritual should be performed during the full moon, when the old moon changes into a new moon, after 11 p.m. Monday is the best day to put a spell to free a man of women's habits. It must not be put on Friday.
The spell caster will need two assistants, namely a couple who got married at least one year ago and who have a son. This couple should be from a different city and shouldn't know the victim. White the spell is cast, they should keep quiet.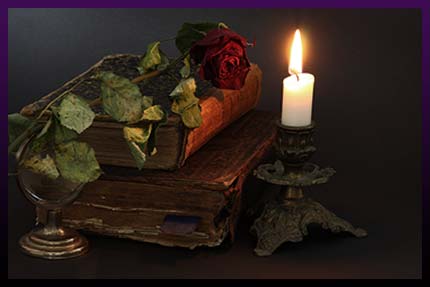 The man takes an oak tree twig into his hand, the woman takes a lime tree twig. Staying about one meter away from each other, the husband and the wife raise their twigs and cross them, creating sort of a gate. The twigs should be held high enough for the man to walk under them without bending. The husband should stand on the east side, the wife – on the west side, meaning the gate should be made in a way so the victim could walk under it from north to south.
The spell caster gives the victim a spindle and asks him to walk under the gate from north to south. Then the spell caster takes the spindle back and gives him an ax. The ax should be borrowed from the most decent man in the village. Preferably, this man should give it to the spell caster as a present.
Giving the ax to the victim, the spell caster says, "Look, I've taken away your femininity. Forget all women's habits, be a man!"
Then he takes the aspen twig from the wife, breaks it over the victim's head and throws it behind his back. Then he takes the oak tree twig from the husband and whipping the victim with it says, "All the power of the oak tree, get into (name). Be as strong and healthy as an oak tree."
The man should take this oak tree twig with him and put it under his bed. A week later, the man should bring the twig to the forest. He should use the ax doing something around the house.
Important: this spell works on young men who really want to be cured.
The white spell to free a man of women's habits shouldn't be put on the 24th and 25th day of any month.

| | | | | | |
| --- | --- | --- | --- | --- | --- |
| | | | | | (votes: 46, rating: 4.67) |