Buy a personalized talisman to achieve eternal happiness
Esoteric, astrologer, writer
Like Christian priests or Buddhist monks, true spellcasters are not allowed to judge other people. When a person chooses a path to becoming a spellcaster, they agree to accept the fact that human nature is imperfect or at least not to judge humans for their imperfections. When I see thousands of people, who want to love, be rich, healthy and happy, walk past their dream failing to take the last step, I, spellcaster Maxim, cannot help but cry out, "Stop! Look here! To get what you want, you just need to buy a magic talisman!" Today in this article we are going to talk about these miraculous magic tools influencing all aspects of our life.
A talisman and your dreams which unsatisfied needs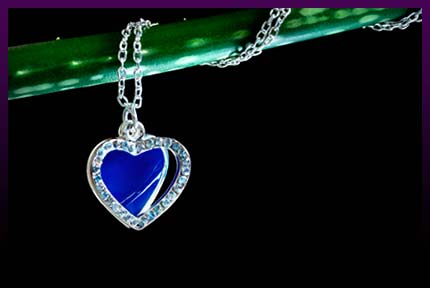 We have dreams. All of us do. Even those who seem to have accomplished everything they wanted in life. For example, rich people want to stay healthy and live a long life. Happily married people with healthy and beautiful babies want to have a better job and earn more money. Strong people with excellent health are usually not talented in anything specific and lack creativity and imagination. This is in our nature – we, humans, lack integrity and are doomed to search for it forever.
A visionary will disagree with it claiming it is through our imperfections that we come to know who we are or learn what we are capable or incapable of. A priest will support the visionary stating full and unconditional happiness can be experienced only in heaven which is ethereal for many. A psychologist will offer you to calm down, lower your expectations and reconsider your needs. And only a true spellcaster will tell you a miracle can be made right here, right now, and ANY person can get everything they want in the shortest time possible.
TO THIS END, YOU JUST NEED TO BUY MY TALISMAN SERVING AS THE KEY TO ANY DOOR LEEADING TO HAPPINESS WHICH OTHERWISE WOULD HAVE BEEN OUT OF YOUR REACH.
Magic offers a wide variety of talismans and they can meet the needs of almost any person. Some of the most popular talismans include:
Health talismans and talismans helping fight diseases;
Talismans to attract money;
Talismans designed for sellers and gamblers;
Talismans to find love or to keep love alive;
Talismans to become smart, beautiful and creative;
Talismans to protect children;
Good luck and success talismans;
Protective talismans;
Talismans to become famous or to be a winner in life.
There are so many different talismans that I cannot think of a question to which I, spellcaster Maxim, would have to say no. Here is a formula for you to ask me your questions: Can you make a XXX talisman? where XXX is what you want to get. Well, my answer will always be YES. Magic practitioners have been studying and improving their talismans for thousands of years. As a result, today you can get a talisman to make any wish you have come true, no matter how extraordinary or weird it is.
Talismans for every occasion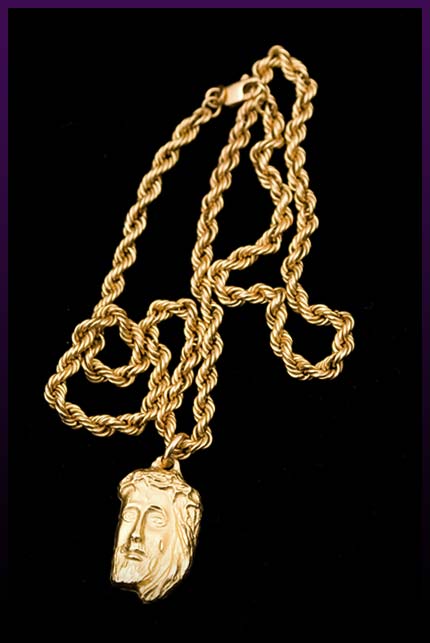 To get a personalized talisman, you need to let your spellcaster know what you want. Many people feel ashamed or embarrassed to tell the spellcaster about their dreams and wishes. In my opinion, it is something like false modesty or hypocrisy. I have been working as a magic practitioner for dozens of years and believe me I am hard to surprise. Besides, as a professional magic practitioner, I am not allowed to judge you for your dreams. I can only listen to what you have to say, analyze your case, and offer a solution.
An authentic talisman tunes into your energies. If you want, you can buy a talisman to protect or to improve the life of another person, but even in this case the talisman needs to be adjusted to its future owner. Family or other group talismans are ineffective because they work with different energies which on top of that are out of sync.
Therefore, if you want to protect your family, buy a set of talismans – one talisman for each member of the family. If someone breaks or loses their talisman (you can read about it in my articles about magic amulets and talismans), it will not affect the other family members. The broken or lost talisman will be replaced with a new one getting things back on track.
Talismans for businessmen and artists should be purchased according to the same principle. Each person gets an individual talisman bound to the energies of the owner. The manager (the head of the family) gets a special talisman managing the other talismans and readjusting them when needed. This should be handled responsibly, of course. However, in my opinion everyone who makes a decision to buy a set of talismans for their family or employees is a highly responsible person, so they will accomplish this task just fine.
Personal talismans make the changes you want in your life. They reprogram your fate or update it, allowing you to get what you want with ease. The hardest part is to make a good talisman, but that is the job of your magic practitioner, not you. Your job is to say, probably for the first time in your life, "I want… !", wait for a while, and be grateful when your wishes start to come true.
Yes! It is true! You can have more than one wish. You can have as many wishes as you want, and all of them will come true if you use the right talisman. Make a list of your dreams and buy a talisman corresponding to your number one dream. When this dream is fulfilled, buy another talisman to make your second biggest dream come true. When this dream is fulfilled too, buy a third talisman. Keep going until all of your dreams from the list have been fulfilled.
When can you start? You can start right now! I, spellcaster Maxim, will accept your talisman or talismans order any time convenient to you.
Magic talismans and things standing in their way
Since modern people do to take care of the health of their energies, sometimes the spellcaster who needs to make a talisman has to begin with cleansing the client's energies. Energy cleansing is needed when the client has weak chakras and low energy levels, which may prevent the talisman from helping them. Also, chakra cleansing is done if the problem is caused by a curse keeping the client from becoming happy.
A professional spellcaster can feel such diseases the moment he starts talking to the client. Sometimes even a family curse can be hiding so well that it can be revealed only by a comprehensive magic examination of the patient's subtle bodies. If that is the case, the spellcaster begins with treating the patient's subtle bodies. When the energy exchange processes are restored in the patient, the spellcaster begins manufacturing the talisman ordered. Otherwise, the talisman will be unable to work with the energies of the sick client and prove to be unhelpful.
However, this happens quite rarely. In most cases I begin manufacturing the talisman shortly after I get a call or an email from the client, in which case you get to take your first step towards your dream life in just a few weeks.
Magic talismans can make any dream you have come true. If you are tired of waiting for your dreams to come true and are losing faith, buy at least one of my talismans and see your life change for the better right away. Can you imagine what it is like to live a life full of joy and happiness and free of stress and anxiety? If you cannot, buy your first talisman manufactured by me, spellcaster Maxim, and see it for yourself.
Many of my readers have been asking me lately if it is possible to make a talisman without being a professional magic practitioner. Well, it is if you follow the guidelines listed in the video below.

| | | | | | |
| --- | --- | --- | --- | --- | --- |
| | | | | | (votes: 32, rating: 4.55) |