GERANIUM. USEFUL PROPERTIES AND MAGICAL FEATURES
Esoteric, astrologer, writer
House plants are not only pleasing to the eye of their owners, but they can also help solve some of their problems. Geranium is a very sensitive plant that can perceive the feelings of each person living in the house.
A withering plant can indicate a latent disease of a family member. Sometimes, it can even predict death. It stops blossoming, its new shoots start to wither and then the plant dies together with its root.
A geranium in the apartment indicates the quality of life in this apartment.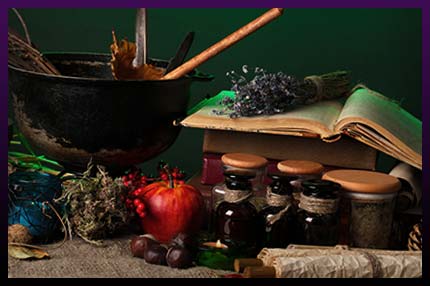 Every person who has a geranium at home hopes that it will grow well and delight the eye. It's so beautiful, especially while blossoming! But sometimes this house plant grows not the way you expect it to.
When somebody falls ill with a severe disease, especially an incurable one, all sorts of geranium die, except for blood-red geranium. It is the only natural sort of the plant. Maybe, this is what helps it survive when there is a sick person in the house.
The strongest plants are those with red flowers. My mom used to grow geranium of all colors – red, white, purple. But when my dad was diagnosed with cancer, all of them died except for those with red flowers. My dad's disease affected them too, but they survived. It was also because of my mother who broke off a healthy shoot and put it into a vase with water for the sprouts to root.
Geranium can not only foresee and perceive the disease of a person living in the house, but it can also prolong a person's life. If you have an incurable illness, pick a few flowers of this plant and make some tea with them.
Drink geranium tea once a week at the most. The color of the petals doesn't matter but I'd recommend you red geranium. There's one rule though. You can't ask someone for geranium petals. You should either use your own plant or steal some from somebody else. That way, you can get cured without passing your disease over to another person.
Geranium is perfect for love spells. Make a potion using a few geranium flowers, adding three geranium leaves. When the potion begins boiling, say the following words, "As a flower of family life begins to boil, so shall the heart of God's servant (name of the one you love) boil for me. We are destined to live together forever. Amen." Note that if the man you are putting a love spell on is married, it won't work. Moreover, it may cause you a lot of trouble. So the love spell should be casted only on single men.
Geranium is a unique plant. Many witches grow it at home. When necessary, they just pick a few flowers and help terminally ill people. And the people pay them money for it. A lot of money. With a geranium on your windowsill, you will always know what to expect in future and, if necessary, cure yourself or members of your family, in case any of you gets sick.

| | | | | | |
| --- | --- | --- | --- | --- | --- |
| | | | | | (votes: 38, rating: 4.61) |