How to do a love spell on a man who was previously married or a woman who was married
Esoteric, astrologer, writer
How to do a love spell on who was married
Question:
How to do a love spell on a man who was married? Is there any difference between love spells put on divorced men and men who were never married?
Answer: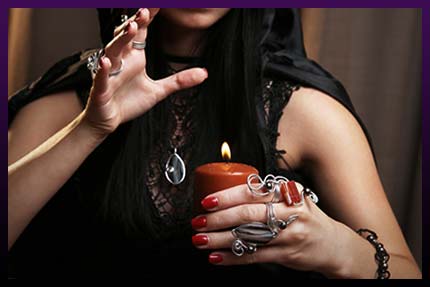 It is a complex question, but I will still try to make my answer as clear and detailed as possible. Yes, you are right. There is some difference between such spells. Those learning how to do a love spells should always remember that everything we go through changes us, our personality, our views, and, more importantly, our energies. Divorced men are afraid of falling in love again and they do not trust women, even if they say they do. In fact, the chakras of a divorced man are like a fist – no matter what you do to press your palm to his, you cannot do that. Therefore, it is a nuanced situation when a love spell needs to be put on a man or a woman who has been through a painful divorce. When I think how to do a love spell on such people, I ask myself what I can do to make them believe in love again and open their hearts to it.
Question:
Could you tell me how to do a love spells on my wife who left me because of my love affair? As far as I know, you want your clients to be honest, so I believe I should point it out that our relationship was basically destroyed when my wife saw us together.
Answer:
My answer to your question as to how to do a love spell will be the following algorithm:
To begin with, make sure it was not set up by Higher Powers who decided to end your marriage that way;
Find out if either of you is influenced by a black magic spell put on you to break you apart or to destroy your marriage;
After the final diagnosis is made, select the appropriate spell or spells to cast.
However, it is still early for a love spell. First of all, magic needs to make your wife forget about the pain caused by your love affair.
Then your energies need to be restored to make the woman completely forgive you.
Now you can cast your love spell to make your wife love you as before.
Question:
I'm in love with a woman who was married three times. She's divorced now. Can I put a love spell on her to make our marriage strong and be sure she won't divorce me in a few months?
Answer:
There are several reasons why women keep getting married and then divorce. One of them is a celibacy wreath keeping the woman from finding happiness. Another one is the fact that the woman is a gold digger. The third reason is chakra disorders making the woman incapable of having long-term relationships. Anyway, you should begin with establishing the diagnosis and treat the problem accordingly. The good thing is your problem can be fixed.
Question:
How to do a love spell on a widow?
Answer:
If you want to do it by yourself, please be very careful because widows are surrounded by the energies of death which are highly dangerous. If you want me to perform the ritual, I will take care of it, destroy the connection between the woman and her late husband, and let her start her life over.
How to do a love spells on married people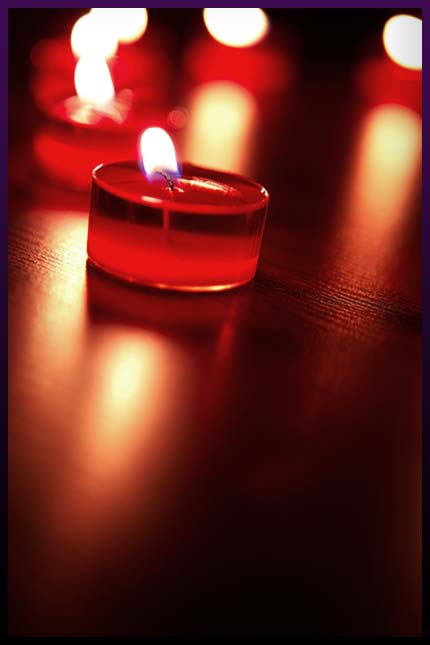 Question:
Can you teach me how to do a love spells on a man if he is currently married?
Answer:
I would warn you against learning how to do a love spell on married people, unless you are a professional magic practitioner. Such spells involve several rituals, destructive – to end the marriage, and creative – to attract the man. The second part is pretty easy and can be handled by most women who are truly in love. As for the first part, it is more complex. Performing this ritual requires dealing with evil spirits and forces which can be controlled only by professional spellcasters like I am. Besides, you can never know what to expect from such creatures, except one thing: no matter what you do, they will fight you, try to harm you, and make you suffer.
Question:
I've been married for eight years. We no longer love each other but I don't want to divorce my wife. First and foremost, we're friends. Besides, we have sex once in a while. Secondly, we have three daughters and I don't want to lose them. However, I'm in love with another woman. I love her very much. As far as I can see, she has no feelings for me whatsoever. I've been wondering how to do a love spells given my circumstances?
Answer:
To begin with, find out two things: if your wife still loves you and how your love affair (let us assume you manage to put a love spell on the woman you love successfully) will impact your marriage and your future. I have met people who lost the love of their life over some fling. Eventually, they regretted it. If it turns out your love affair will have a negative effect of your life in general, you will need to forget that woman. If you love her too much and cannot forget her on your own, I can help you with my special rituals. Otherwise, I will tell you how to do a love spells and let you have it your way.
However, there is also your wife whom you cannot ignore. If she loves you, it will be very difficult for you to put a love spell on that woman successfully (more information can be found in my articles about it). Moreover, you will always be in danger of magic counteraction from the part of your wife. She can use multiple spells to impact the way you think, your confidence, sex drive, etc. In addition, she can use revenge spells against your lover, for which you will be the one to blame, meaning your karma will be affected as well.
Therefore, if I were you, I would reach out to me, a professional magic practitioner, first and talk everything through before making any decisions.
Magic within your marriage
Question:
How to do a love spell to make my husband love me again?
Answer:
If you want to cast spells by yourself, please find the appropriate articles on the Spellcaster Maxim website. There you can find a few spells to improve your family relationship which are quite effective. If you want to let me cast the spell for you, place your order and just wait. I will select a good ritual, attract the required energies, collect the ingredients, and make your husband love you again.
Question:
Can I, as a lawfully wedded husband, ask you how to do a love spells only to make our love stronger or do you also solve sexual problems?
Answer:
To be a professional spellcaster, it is not enough to know how to do a love spell designed to improve some specific aspect of life. Knowing how to influence just one chakra does not give you the right to call yourself a magic practitioner. I can improve any aspect of your relationship with your wife. If you believe your sex life needs to be improved, I will take care of it. There are many ways to influence sex drive in men and women, make spouses stop cheating, get the spark back in the marriage, make spouses more adventurous in bed to diversify their sex life without harming their marriage, etc. I can increase your sexual stamina so you last longer in bed, too.
Question:
My question is quite unusual. My religion allows men to have more than one wife, so I'm not the only woman my husband is married to. I don't mind it, but I would like to be special to my husband. I want him to love me more than the other girls and want to have more sex with me than with them. Do you know how to do a love spells to help me with my problem?
Answer:
As far as I understand, you are Muslim. Well, I have perfect knowledge of and skills in Muslim magic, so I can fulfill your wish. However, the other wives must have worked with some magic practitioners as well, so probably I am going to have to break the spells used by them before casting a love spell for you. To keep your husband interested in you, I suggest that you buy a special amulet made by me to ensure that you remain to be the main wife for years to come.
Since every third letter that I get from my readers begins with a question "How to do a love spell…", I decided to shoot a short video about everyday home love magic.

| | | | | | |
| --- | --- | --- | --- | --- | --- |
| | | | | | (votes: 29, rating: 4.49) |