Spellcaster Maxim who knows how to cast ancient love spells
Esoteric, astrologer, writer
Have ancient love spells actually been lost?
Reader:
Given the cruel persecution of ancient magic practitioners, including by the church, is it possible that even some of the ancient love spells have not been lost?
Spellcaster Maxim: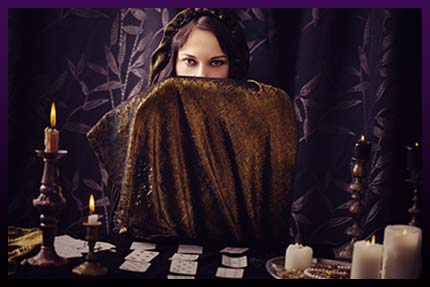 As one great writer said, manuscripts do not burn. This also is true for ancient texts which were once written to Higher Powers' dictation. Should you question that Higher Powers which control our thoughts and actions and through them our whole world tried to make sure this knowledge was not lost?
I have a large collection of such books. When I touch them, I can feel their great energies passing through me, the energies you cannot find anywhere else on earth.
Reader:
Does it mean any person can master an ancient love spell if they manage to find the right textbook?
Spellcaster Maxim:
Your desire to find a good magic book does not mean you will find one. As I said, our lives are controlled by Higher Powers. They ensure that such books are found only by people destined to be spellcasters and internally prepared to work with such books. I do not like the word "chosen" as it has acquired a negative connotation lately, but in this case it is a perfect word for it. Ancient books always end up in the hands of the chosen magic practitioners who deserve to possess them due to the work they do for other people.
Occasionally, they get to book collectors who do not use them according to their intended purpose. It happens because the spellcaster who could put them to good use has not been born yet. When the time comes for him to use ancient love spells, the book finds him. For example, the collector's hairs may decide to sell it or want to get rid of the book in some other way, without knowing that it is not their decision but a decision made by Higher Powers for them. One way or another, the book will get to the spellcaster.
Reader:
Where can I buy such books?
Spellcaster Maxim:
There are no stores selling such books. Sometimes it takes spellcasters several years to a lifetime to find a simple ancient love spell, not to mention an ancient magic book. Besides, do not forget that such tomes are very expensive. For example, some books with ancient love spells are more expensive than a new premium class car. Where do the spellcasters find the money? Again, Higher Powers ensure that the spellcasters have as much money as they need to buy an ancient magic book as soon as this book becomes available.
Buy the way, this is why professional magic services cannot be cheap, given that spellcasters spend nearly a fortune to buy the books they need.
Why it can be better to avoid the ancient love spell
Reader:
According to multiple websites, ancient love spells can be quite dangerous. What do you think about it?
Spellcaster Maxim:
There have existed multiple civilizations on our planet. Humans have changed greatly too, both in terms of their appearance and genetically. Different people engaged different gods and spirits, and the forces modern magic works with now are representatives of Higher Worlds. Let us call them the new generation. Living at the same age as they are, we know them quite well, their psychology, hierarchy, etc. When an ordinary man tries to use an ancient love spell, he encounters an ancient force he knows nothing about. Hence the dangers associated with all ancient spells.
Reader:
Do spellcasters put themselves in danger too, when they try to cast ancient love spells?
Spellcaster Maxim:
Professional spellcasters put themselves in danger no matter what spells they are casting, ancient or modern ones. Risks associated with the ancient love spell (and any other spell) are linked to the following factors:
How well the magic practitioner is prepared for spell-casting;
How well he knows how to protect himself and handle the spell's kickback;
How much the spellcaster wants to help the client and how pure his intentions are;
How much the spellcaster cares about the money and how greedy he has become;
How well the spellcaster can accumulate and distribute energies;
How healthy the spellcaster's energies are and if they are contaminated due to the spellcaster's vices, such as alcohol abuse, smoking, etc.;
How well the spellcaster is prepared for the ritual;
If the spellcaster has purchased all the required ingredients;
How confident the spellcaster is in his powers and how brave he is;
Others.
If the spellcaster turns out to be poorly prepared for the ritual or is not personally invested in the provision of high-quality services, both the spellcaster and the client will get hurt.
Reader:
Can any person buy your ancient spells?
Spellcaster Maxim:
My answer to this question is always the same. Spells are tools on the workbench. When I encounter a problem, I select the tools which are better for this specific problem. If this tool is ancient love spells, that is what I am going to use. If not, I will offer you some alternatives.
Key to achieving success with ancient spells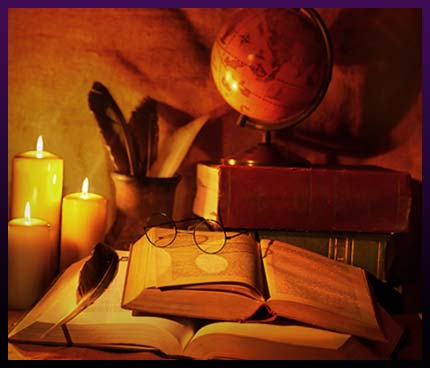 Reader:
I'd like to ask you specifically for your ancient love spell. In my opinion, they're the best of all love spells.
Spellcaster Maxim:
Have you heard of very old bottles of wine selling for thousands of dollars? Well, in fact most of the bottles aged over a hundred years have disgusting vinegar inside. So their value is historic and has very little to do with the actual taste of the wine. The same is true for the ancient love spell. People and their ideas of love, energies and the world itself have changed a lot since these spells were given to us by Higher Powers. As a result, today many ancient love spells are useless for us, modern people. Such spells are still working but the results are totally different. For example, would you like to turn the woman you love into a silent hetaera or would you like to see as her a strong and confident woman?
Reader:
It turns out you say that not all people should buy an ancient love spell from you, doesn't it?
Spellcaster Maxim:
I do not say that anyone should specify at all in their orders which love spells they want me to cast. Let me know what outcome you expect, such as finding love, getting the ex-husband back, getting married, restoring family happiness, eliminating a rival, etc., and I will decide which ritual to perform. Your job is to figure out what will make you happy and my job is to give you this happiness.
Reader:
Are you strong enough to fulfill all orders? What if you are unable to accomplish some task?
Spellcaster Maxim:
I do my best to fulfill my clients' wishes, whether it is a modern or an ancient love spell. But you are right. Not everything is within my power, because three parties are involved in the spell:
- client;
- spellcaster;
- Higher Powers.
While the client wants his wish to come true and the spellcaster does everything he can to make it come true, Higher Powers decide if the client deserves it. If Higher Powers believe you do not deserve love, even I will be unable to help you.
Occasionally magic fails due to the client's actions but I have told you about it many times and I will not do it again in this article.
Reader:
Could you tell us how an ancient love spell is cast?
Spellcaster Maxim:
You should understand that if I describe a procedure for casting some love spell, there are sure to be some readers who will try to do it. So do not expect me to tell you about powerful love spells. I can only tell you about safe spells which will not harm you. The procedure for casting one of such spells is described in detail in the free video below.

| | | | | | |
| --- | --- | --- | --- | --- | --- |
| | | | | | (votes: 31, rating: 4.52) |