WHAT YOU CAN LEARN WITH THE HELP OF THE TAROT
Esoteric, astrologer, writer
The tarot is an old tool used for divination or to understand one's present. People are not always able to tell fortunes with the help of the tarot deck, so can't they understand what the cards are telling them. Those who've mastered the tarot know how dangerous and unpredictable the results may be. But at the same time, the cards can open the person's eyes to what he's never thought about before. If you want to master fortune telling with the help of the tarot deck, you should first study thoroughly its history and methodology, as all nuances matter.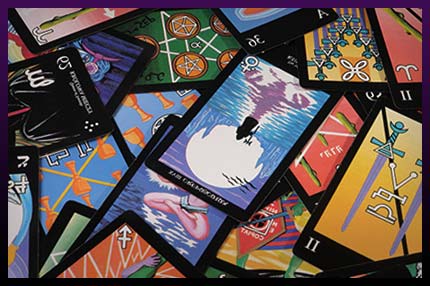 If you want to consult a professional, first think about what questions you want to ask him, as the results may depend on the way the question is asked. For example, if you're going to get married, the cards won't answer the question when you will get married or how wealthy your husband will be, because they don't give definite answers, especially to money-related questions. They can tell you what a relationship in a marriage for you is and if your idea coincides with the reality.
What to pay attention to or what may help you get the correct interpretation
Think about what the tarot cards tell you. Think about it a lot, as the answer doesn't always lie on the surface. Even a professional doesn't know all the details of your situation. The cards tell you about both your future and your present. If you misinterpret something, they will guide you, but you will have to trust them and don't be afraid of communicating with them.
Communication with the tarot is like an appointment with a psychologist. We are afraid that some of our fears can come to light, but it happens when you understand both your fears and what causes them, it gets easier for you to fight them, they become insignificant. So can the cards open to you your most secret wishes, which you were afraid to admit to have. But when you see the problem or the situation as a whole, you can look at it from different points of view and one of them can be the right one. Neither psychologists nor cards can give you a definite answer, but they can always show you which way to go to achieve the desired or get the answers to your questions.

| | | | | | |
| --- | --- | --- | --- | --- | --- |
| | | | | | (votes: 41, rating: 4.53) |