Magic lessons: How to remove black magic spells
24.06.2016
Esoteric, astrologer, writer
A question from one of the readers of my website:
How to remove black magic spells with a prayer?
Response: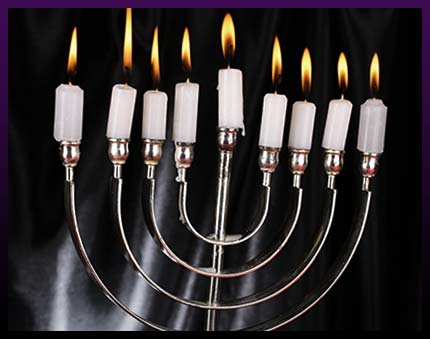 To begin with, pray. However, praying alone is not enough. When you pray, you open your subtle bodies to the Higher Powers and let the Higher Powers access them. However, removing black magic is not what the Higher Powers do. When you pray, you simply let the Higher Powers point out you your negative qualities which you should remove by yourself. You let them show you why you became vulnerable to black magic and how you should change your behavior to fix that. In other words, the Higher Powers will respond to your prayers and tell you how to remove black magic spells but you are the one who should do the work.
A question from one of the readers of my website:
Is it true that people with positive energies may not worry about how to remove black magic spells because their energies remove black magic spells?
Response:
I, spellcaster Maxim, believe (and the majority of the world's leading spellcasters agree with me on that) that pure and strong energies do not guarantee they are capable of removing black magic. Black magic is like flu. People with a strong immune system recover quickly, while those with a weakened immune system due to, for example, alcohol abuse or lack of physical activity may die of it.
This is how you should also treat your energies. If you cleanse and strengthen them on a regular basis, they will be able to remove black magic spells quickly. Otherwise, removing black magic will be not in their power. In that case, you need to contact me. I know how to remove black magic spells and have a wide array of rituals enabling me to do it quickly and safely.
A question from one of the readers of my website:
Can the power of a mother's love remove black magic spells torturing her child?
Response:
Unfortunately, this is just another myth and it belongs in fairy tales. The only thing a mother can do for her child is to re-energize him with her energies to minimize the effect black magic produces on him. The mother should take advantage of this time to find a spellcaster specializing in removing black magic and knowing how to remove black magic spells. Children need professional help and only a professional spellcaster can protect children from future unwanted, and occasionally pretty scary, changes.
A question from one of the readers of my website: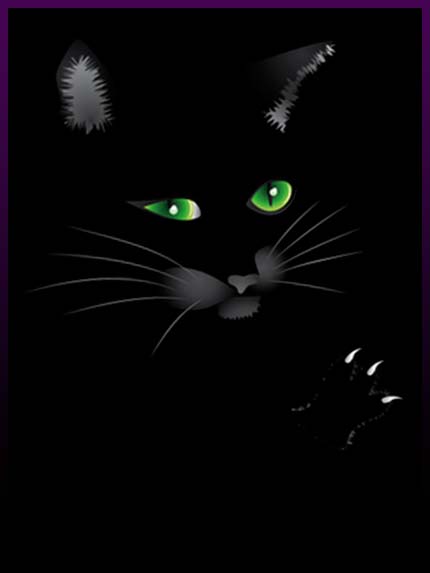 I don't need you to remove black magic spells or, to be more precise, it's not exactly what I need you to do. Let me explain myself. My sister and I used to tell fortunes using a spirit board. We were doing it for fun rather than to actually find out our future. One day, after another séance, we saw something in our room, some entity. It was almost transparent and seemed to consist of some dark gas. In a few seconds, it was gone. Yet, it really frightened us. Unfortunately, this encounter has had its consequences. Shortly after that, my sister was diagnosed with psoriasis, while I developed some serious joint problems. Do you know how to remove black magic spells of this kind? Or do you think we need something else?
Response:
You are right, your problems have nothing to do with removing black magic. I, spellcaster Maxim, will try to answer your question because your problems result from using black magic. When you and your sister were trying to communicate with spirits, you called up one from hell. It was not interested in you as its victims but each encounter with dark forces has its consequences. The entity took part of your and your sister's energy damaging your subtle bodies. As a result, you will be having health problems until an experienced spellcaster or bioenergy specialist restores your subtle bodies.
I suggest you seek professional help immediately because as time goes by it gets more and more difficult to remove black magic spells.
A question from one of the readers of my website:
Which fortune-telling methods can help me understand whether or not I (or someone else) have been influenced with black magic?
Response:
The best way is to have a professional spellcaster tell your fortune. The spellcaster will be able to tell you if you are a victim of black magic, which ritual was performed and when, and how to remove black magic spells from you. He will be able to offer you real help – performing some rituals and casting some spells to cleanse you, as well as making amulets to protect you from black magic in the future.
If you want to tell your fortune on your own, use the tarot. Tarot cards are the best tool to identify magic influence. However, be careful. If you lack experience in tarot reading, you can misinterpret the spread because the cards indicating magic influence also indicate curses, heavy karma, personal mistakes and negative changes in the fate or karma. So, it will be very difficult for you to interpret the message sent to you by the tarot, unless you are a professional tarot reader.
A question from one of the readers of my website:
As far as I know, you know better than anyone how to remove black magic spells. Here's my question: the black magic spell I have on me was put by my sister. Naturally, I want to remove it. Is it possible to keep my sister safe while removing black magic?
Response:
Yes, I can break your black magic spell making sure your sister avoids magic retribution. Please contact me and I, being an experienced and skilled spellcaster, will solve your problem quickly.
A question from one of the readers of my website:
Is there any point in removing black magic if I've lived half of my life under its influence? The point is I learned about it just a while ago meaning my life's been not the one I was supposed to have. Or should I leave things as they are because we can't change the past?
Response:
Thinking like this is wrong! You can start a new life and fulfill your karmic potential at any age. There are plenty of successful artists, writers and businessmen who did not start pursuing art or their businesses until after they turned 70 but it did not prevent them from achieving remarkable success. Thus, the founder of McDonald's opened his first restaurant at the age which was considered very old at the time. Moreover, he was suffering from numerous diseases which another person might consider an excuse to give up and retire.
I strongly advise you not to give up fighting and remove black magic spells. If your failures have been caused not by your laziness or other vices but by black magic, the fate will help you fulfill yourself and get everything you have failed to get over all these years. It does not matter how old you are! You can be young but have the attitude of an old man, and you can be old and general great ideas, enjoy your life and achieve success.

| | | | | | |
| --- | --- | --- | --- | --- | --- |
| | | | | | (votes: 38, rating: 4.61) |