The Best Products in Voodoo Shops in New Orleans
09.11.2016
Esoteric, astrologer, writer
Question: The other day I bought a voodoo doll on the Internet, specifically at an online voodoo shop. I needed it for the love ritual that I was going to perform. The doll was delivered on time. I liked it. It was very convenient – there were holes in its head and body to place the required items in, and it was supplied with a needle and threads.
Yet I never performed that ritual. According to the website, all products sold by those voodoo shops in New Orleans were made in New Orleans, but the label on the bottom of the box said it was made in Vietnam. I realized the doll was a fake. Given your massive experience in magic, I would like to ask you if I did the right thing or if you think I still can perform my ritual using that voodoo doll. Thank you.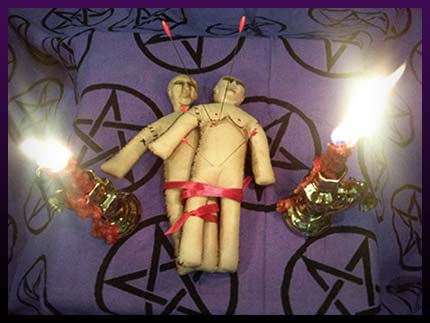 Response: If I were you, I would not do that. Buying products from some online voodoo magic shop is risky. You should pay attention to not only to the name of the website, such as "New Orleans voodoo shop", but to also how unique the products it is offering are. Voodoo dolls offered by true spellcasters, including voodoo spellcasters, are handmade. There are only several days a year when a spellcaster can make and charge the materials and tools to make a doll, and the doll itself. Therefore, a spellcaster can make only several dolls a year (which is why they are costly).
The fact that a website offers hundreds of voodoo dolls means they are fake (probably made at some factory in China).
Question:
Could you tell me what to pay attention to when buying a doll the voodoo shop?
Response: First and foremost, pay your attention to the doll itself. As I said earlier, the fact that you are dealing with one of the voodoo shops in New Orleans and its headquarters are located in New Orleans does not mean you will get an authentic voodoo doll. So the least you can do is examining the picture of the doll carefully. Below is a list of things to pay your attention to:
A real voodoo doll is made of undyed genuine leather or natural undyed fabric;
It has no hair as the hair is to be attached by the buyer;
It has no face as the face is to be drawn by the spellcaster (or the spellcaster is to attach the picture showing the face of the person personified by the doll);
t has defects because it is handmade;
It has uneven stiches (again, because it is hand sewn – this is how the spellcaster charges the doll);
The voodoo magic shop offering the doll should have information on how to use this doll or a warning that voodoo magic can be very dangerous.
Warning information is as important as everything else. It shows that you are dealing with true spellcasters bearing full responsibility for the results of using their products. Of course, frauds can make a doll meeting all of the above requirements, yet the odds are they will not. Selling handmade voodoo dolls not nearly as profitable as selling factory-made ones.
Question:
I have a question about New Orleans voodoo shops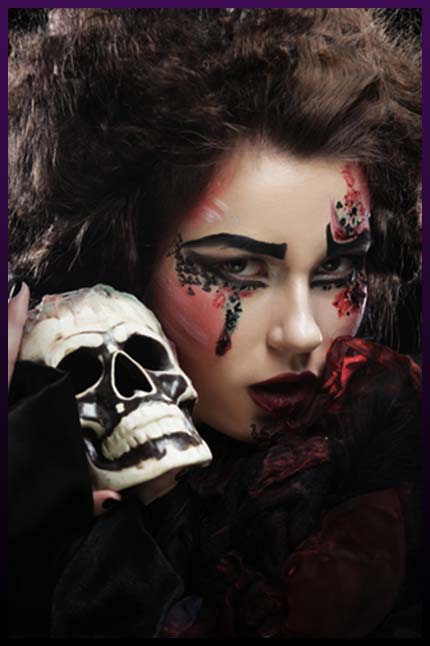 I happened to visit in New Orleans the other day. As a matter of fact, I've never practiced magic or used magical services. I came to New Orleans as a tourist to listen to jazz and visit some of its bars and restaurants. The moment I arrived, I couldn't help noticing the abundance of voodoo shops over there. I haven't seen any in the city where I live, while in New Orleans I've seen at least 10 voodoo shops. I'm wondering if New Orleans is somehow special. Why are there so many voodoo sorcerers there? And do you think all those voodoo shops in New Orleans sell authentic magic products?
Response: Your fears are real. I do not want to accuse or argue with anyone. But to be honest, a lot of voodoo magic shops from New Orleans sell not real magic accessories but gifts. This causes problems to buyers and has a negative effect on real spellcasters damaging their reputation.
Question: I am looking for a gris-gris bag that I need for a ritual. Here is what I've noticed: gris-gris bags can be found not only in almost any New Orleans voodoo shop, but are also offered at websites with no information about voodoo magic whatsoever.
I'm going to buy one from a New Orleans voodoo shop
Is it the right thing to do?
Response: As with all magic accessories, their power depends not on their place of manufacture, but on the power and knowledge of the manufacturer. I assure you that my gris-gris amulets are of much better quality than any of those 90-cent bags sold by voodoo shops in New Orleans. I am not bragging or trying to soil my competitors' reputation. What I say is just 100% true.
Firstly, your gris-gris (just like the doll mentioned above) will be made by a real spellcaster, rather than someone pretending to be one or someone owning a voodoo magic shop. Secondly, all my products are custom-made. Let me explain. When I make a doll, a gris-gris amulet or any other magic or ritual item, I adjust its energies to those of its future owner, a service provided by only a few voodoo shops in New Orleans. Thirdly, it is not important to me who the customer is, an experienced spellcaster or a neophyte. My services are of superior quality and that is my commitment.
To see it for yourself, please visit this section of my website listing some of my magic products.
Question: You don't live in New Orleans and you don't look like a voodoo sorcerer. How can I know your products are effective? Don't you think I should go to a voodoo shop to be on the safe side? Please be honest. It's very important to me.
Response: Of course I'll be honest. I cannot lie to customers because spellcasters are severely punished by Higher Powers for lying. You are right, my website does not have a voodoo magic shop section. Yet, I can assure you that any gris-gris bags, voodoo dolls or any other artifact is as powerful as, or even more powerful than, most of what you get in the search results after googling "new orleans voodoo shop" or "voodoo shop".
Why? First of all, I am a very powerful spellcaster and I am very good at voodoo magic. My voodoo products can compete with any product purchased at any of the voodoo shops in New Orleans. In addition, I can perform complex voodoo rituals which quality, safety and effectiveness has benefited hundreds of customers worldwide.
How? With my rituals and voodoo accessories, people find love, get rich, repay debts, recover from illnesses, improve health, attract luck and respect, restore families and ensure a happy future for themselves and their children.
Question:
Your voodoo products are more expensive than those offered by an average voodoo magic shop
Why?
Response: Because all my voodoo products are handmade and charged with powerful magic. Moreover, I always adjust the energies of my voodoo products to those of the buyer and the egregor in charge of the results of the ritual you want to perform. As far as I understand, your New Orleans voodoo shop does not offer such services. If it did, I am sure the prices would be much higher.

| | | | | | |
| --- | --- | --- | --- | --- | --- |
| | | | | | (votes: 41, rating: 4.61) |