Black magic love spell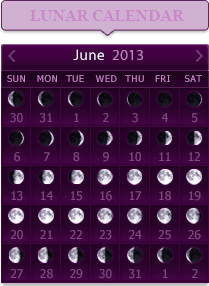 Black magic is based on the interaction between the spell caster and Dark Powers: gods of the Dark, demons and ghosts. For centuries, black magic and black witchcraft have been the most powerful tool for a man to win power and become mighty.
(
More about black magic
)
Go to a graveyard and walk between the graves with a burning candle and say the spell until the candle burns down. Repeat the spell casting on the 9th and 40th day. Preferably, avoid seeing your "rabbit" shortly before the spell casting.
"I will come to a big city, the city in the graveyard. Bones are resting here. I walk along the row, looking at houses, at graves. The crosses are standing, the deceased are sleeping. Brothers, arise, sisters, wake up, take the heart of God's servant (name). Take it and bury it away from all the people: christened, погруженный and Antichrists; from girls, light-eyed, black-eyed, blue-eyed, green-eyed and grey-eyed, so I was the only one who could make him happy and so he always followed me and ran towards me. Let him throw himself into my arms, look for my eyes. For him, I will be better than the beautiful sun, sweeter than honey in May. You hold it, tie it to your crosses, iron gates, fences, my hem. Amen."
Attention! Don't eat anything 3 hours prior to the ritual; before saying the spell, address to higher powers and then start saying the spell.
Another black magic love spell that works:
"The ancient Beelzebub, give me the key to open the door where the terrible beast is lying. Its name is gloom. I will let it go and send it to God's servant (name). Let him follow him, torturing with the gloom. The horned Beelzebub, you are the main Satan. You have the power to do evil. I will bend towards you my relics, ask for your help, give me the heart of God's servant (name)."
To cast this love spell, you will need a new lock and a ring. Put the ring on the ring finger on your right hand. Go to the graveyard and find a grave where a person with the same name as your beloved one is buried. Say the spell.
The lock should be locked up and dug at the head of the grave. Take the key with you. Find a grave where a person with the same name as you is buried. Put the key behind the cross.
Take the key in three days and keep it together with the ring in a secure place.

Last articles