POWERFUL LOVE SPELLS
Esoteric, astrologer, writer
Question:
"How can I make an effective altar without spending a lot of money?"
Answer:
Your question is too complex to answer in this one article. I suggest that you visit my online store by following the link in the top left corner and buy my book about it. It is about magic. It has several chapters about the altar. Read it and you will find out how to create magic altars, attract money, health, and happiness to all sectors of your life.
Question:
How long should I study to be able to cast powerful love spells?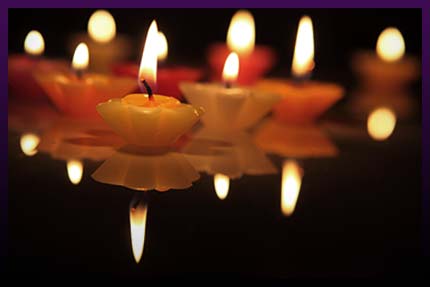 Answer:
In magic, like in any other art form, one of the key roles belongs to talent. Some people (especially the modern generation) are born gifted. In others, their talent remains unawaken until they get old. Magic is like music. If you are naturally talented in music, you need to develop your talent to become a successful musician. If you have no musical talent, you can practice all you want, yet you will never achieve true success.
Question:
"Are spellcasters working on the Internet trustworthy?"
Answer:
Naturally, you should not trust all of them. Unfortunately, magic attracts not only dreamers but also frauds. Luckily, you can distinguish between professional magic practitioners and frauds easily. There are many warning signs to identify fraud and misleading claims, and most of them are described in my articles about fraud in magic industry.
Question:
Can powerful love spells be cast via the Internet?
Answer:
If you are wondering if you can put a love spell on a person by sending him an email or put a love spell on his Facebook or Twitter account, I have to disappoint you because it is not possible. Magic works only when the spellcaster or another power carrier sends a cluster of energy to the target using a voodoo doll, a gris-gris bag, a picture, or a personal thing belonging to the target. An email is just a combination of zeros and ones. When you send it, it falls into symbols which reach the target's screen and only then they get back together to form your message. You cannot charge this message with energy to send it to the recipient with the message.
This is why there is no such thing as Internet curses. There are hypochondriac people who may come to believe they were cursed via the Internet, or people who were cursed before but blame the Internet for it.
Question:
"If so, can I cast powerful love spells on a picture downloaded from a Twitter account? It appears like it cannot carry the energy to the target, either. Am I right?"
Answer:
Electronic pictures cannot be used in magic. However, they can be printed out and become the key enabling the magic practitioner to get full access to the body of the object. In this case access is as full as the one granted when traditional film photos are used.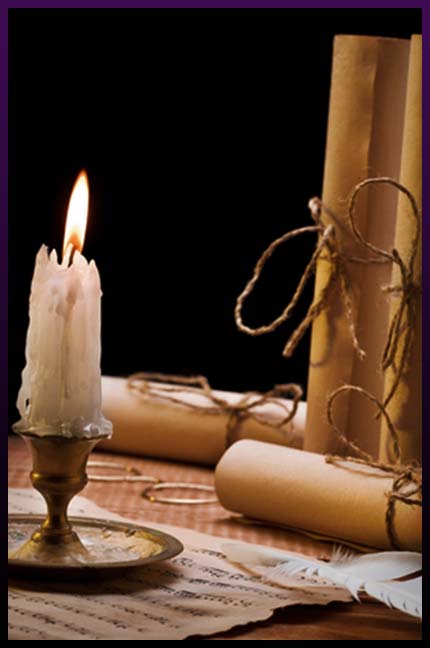 Question:
"My boyfriend left me but I still have his cuff-links, a present from one of his co-workers. Can I use them to cast a love spell? Or do you think they are charged with the energy of the one who bought them and presented to my ex in the first place?"
Answer:
It depends on how long your ex-boyfriends used them and whether or not he wore them at all. If they were locked up in some jewelry box or the man wore them just a couple of times for some special occasions, the cuff-links cannot be used in powerful love spells. However, there are some exceptions. If the man was happy and excited to get them and considered them a very valuable gift which is why he never wore them, then the energy he put into them might be enough to cast a love spell. However, try not to spoil the cuff-links. Powerful love spells can be cast successfully only by experienced magic practitioners like I am. If you want to get great results, contact me by phone or email. I promise to give the cuff-links back as soon as I am done with the ritual.
Question:
"What do you do with the pictures sent to you to cast love spells?"
Answer:
It is up to the client. If you want, I can send the picture back or remove the image making sure it cannot be restored.
Question:
Where do you take the energy to perform all your rituals?
Answer:
I, spellcaster Maxim, have natural magical powers. In addition, I have been blessed by Higher Powers to serve people so they always keep me fit to perform magic rituals. Besides, I follow a special diet, fast, meditate, and practice various energy exercises. As a result, I keep my personal energy levels high and stay in good shape, physical, emotional, and spiritual.
Question:
"What happens to a white spellcaster when they try to perform some black magic rituals?"
Answer:
Nothing. Spellcasters do not perform rituals which may leave them suffering or in pain. When they do something, everyone benefits from it. So if a black magic ritual is required, they adjust it to be harmless. The tools used by magic practitioners to make people happy and healthy are irrelevant. What matters is the outcome.
Question:
"But many rituals are known to leave people suffering. What about them?"
Answer:
True white spellcasters make sure their clients are safe. If a client insists on a specific black magic ritual and the spellcaster cannot change his mind, the spellcaster warns the client about the dangers associated with the ritual letting the client choose their future fate.
Question:
"Can I use some powerful love spells to make my son fall in love with a woman who I know for sure is right for him?"
Answer:
Yes, sure. However, it is better to let me take care of it because you may be wrong about that woman you have found for your son. I can tell your son's fortune first and tell you for sure what life your son is going to have if I put a love spell on that woman. Love spells put by mothers on their children are quite effective, yet they are considered black magic love spells trenching upon curses. At the same time, it is going to be quite difficult for you to influence another woman with a love spell because most of your energy will be consumed by the channel connecting you and your son.
Answer:
What foods are better for casting powerful love spells on men?
Answer:
To find it out, please watch the below video.

| | | | | | |
| --- | --- | --- | --- | --- | --- |
| | | | | | (votes: 63, rating: 4.66) |