African love spells today
Esoteric, astrologer, writer
Buying African love spells from powerful spellcasters
Question:
Can you cast African love spells?
Spellcaster Maxim's reply:
Yes, I offer professional African magic services and can cast almost any African love spell.
Question:
But you don't specialize in African magic, do you?
Spellcaster Maxim's reply: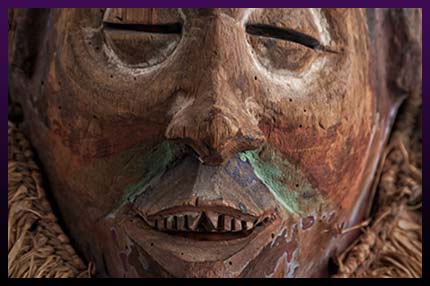 I am a modern-world spellcaster who I believe does not have a right to specialize in just one branch of magic. The borders in today's world are blurred and my clients include people from all over the world representing various cultures and religions. My mission is to help people. To this end, I have to be able to use various types of magic, as different problems require different types of magic to be solved.
Question:
African love spells are good only for persons originating from Africa or persons having African ancestors, aren't they?
Spellcaster Maxim's reply:
I am sorry but you are wrong. Such spells can help any person. Rituals, including African ones, are just a tool in the hands of a magic practitioner. They are like surgical instruments – some of them are made in Swiss, others in Japan. The lighting equipment is from China, while life-sustaining medications are from the US. The surgeon uses all of them to save the patient's life. Similarly, spellcasters study various types of magic to be able to help all people regardless of their race, nationality, age, gender, etc.
Question:
Did you study African magic by yourself?
Spellcaster Maxim's reply:
I had amazing teachers. They were not only recognized magic practitioners but also hereditary sorcerers and shamans. However, magic teachers' mission is not to just teach their subjects. To begin with, they find out if the student is able to master a specific branch of magic. If so, the teacher holds an initiation ceremony to open the door to the student leading to the world of magic. Then the teacher watches the student learn – including from his own mistakes – and gain experience. Thus, as grateful to my teachers as I am, I am still the spellcaster I am mostly due to many years' practice (more than two dozen years!).
Question:
How can an African love spell help people?
Spellcaster Maxim's reply:
Below is a list of things you can get with African magic. They include, among others:
Finding love;
Getting the love of a specific person;
Reviving love (for separated partners and spouses);
Eliminating rivals;
Treating jealousy in case it is destroying your relationship;
Boosting your beauty, sex appeal and attractiveness;
Finding a rich lover or marrying a rich person;
Making a specific person to remember about you;
Making people more caring, attentive and gentle.
A while ago I compared working with a spellcaster with going to a supermarket offering a wide range of products, and I was not exaggerating. Reach out to me and you will be able to choose the future for your relationship, become lovers with or marry any person you want.
Who casts African love spells today
Question:
Can all spellcasters offering African love spells do that?
Spellcaster Maxim's reply:
Unfortunately, no. There are many people claiming to be African magic practitioners, but very few can actually cast quality African love spells. Why? Because African magic has been very popular lately attracting multiple frauds wanting to take advantage of it.
Question:
Is there a way to find out if the spellcaster lacks the required abilities and knowledge?
Spellcaster Maxim's reply: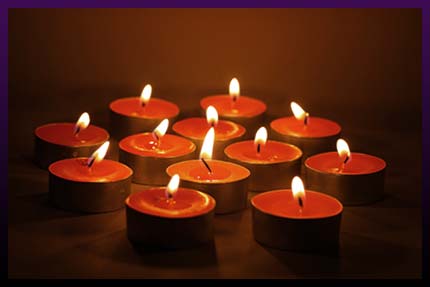 As a rule, it is rather difficult to find it out visually because frauds use various tricks to fool people. First of all, to convince you that you are dealing with a true African sorcerer, one of them will be a black person playing the role of your shaman. Note that this person can be an actor. Secondly, frauds will tell you about the African love spell with confidence as if they have cast it hundreds of times. Thirdly, if you call them on Skype, you will probably see a person wearing some traditional African clothes sitting in a room full of some African idol figurines and stuffed animals.
You can find out what your spellcaster is really able to do only when you buy his African love spells and see how effective they are. However, this verification method is quite pricey, is it not?
Question:
Do you happen to know a true African spellcaster I could work with?
Spellcaster Maxim's reply:
It would involve taking too much responsibility because it is important that clients find their magic practitioners on their own. Instead, I would like to draw my readers' attention to the following fact: if you are really looking for a magic practitioner to cast an African love spell for you, do you not think that the fact that you are viewing my website is a sign that your search is over and that you have finally found what you have been looking for?
Question:
Can you help everyone who asks you for help?
Spellcaster Maxim's reply:
Yes, unless such help would require committing a karmic crime, self-destruction, or violating the laws of nature and Cosmos.
Question:
To ask you to cast an African love spell for me, should I write about it in a letter specifying the ritual and the type of magic it belongs to?
Spellcaster Maxim's reply:
It does not have to be that way. Besides, it is better to do it by describing your problem or the dream you want to come true letting me decide which spell to cast and which type of magic to use. If you need some specific African ritual, I will not argue with you and execute your order according to all your requirements.
If you can cast an African spell by yourself
Question:
Can I cast African love spells by myself?
Spellcaster Maxim's reply:
African magic is one of the most sacral types of magic. Let me explain myself. To cast it, you need a permit and such permits can be issued only by true sorcerers. So always be careful with African magic.
True African shamans work with certain egregors which are very aggressive to strangers. A ritual is a formula describing how to address one's request to such egregors. Speaking of the African love spell, you ask an egregor for love. However, in most cases egregors do not respond to such requests or even punish the asker for bothering them.
Question:
Does it mean people should not use African love spells at all?
Spellcaster Maxim's reply:
Not exactly. Below is a video describing an amazingly effective love ritual which comes from African magic. I made sure you will not make contact with the egregor and perform the ritual using only your energy .
Question:
What if my personal energy is not enough? What do I do then?
Spellcaster Maxim's reply:
Contact me. As I said earlier, I can cast the most difficult African love spell successfully, making almost any person fall in love with you. If you want to love and be loved, do not hesitate to write or call me. I will start performing your ritual within just a few days after you place your order.
Now let us get to that video telling how to cast the African love spell at home.

| | | | | | |
| --- | --- | --- | --- | --- | --- |
| | | | | | (votes: 38, rating: 4.59) |