Do black magic love spells that work, rules for fast results
Esoteric, astrologer, writer
Black magic love spells are the most effective spells in the world of magic. If you are an experienced magic practitioner, you will not have any problems with conducting such rituals. But if you are a beginner, do not be afraid of black magic love spells. Just learn the rules carefully and be confident. You should know and clearly understand what a love spell is and why you use it. Remember that strong love spells cause an irresistible sexual attraction to the one who cast or bought the spell, while weak love spells cause just a keen interest. Make the right choice and do not do strong black magic love spells, unless you are sure making your loved one crazy in love with you is just what you need. What people are most susceptible to love spells? One of the obligatory conditions is that the people should know each other. The second rule is that you should see each other every day or at least a few times a week. People who are weaker than you by one or more criteria, divorced people, unhappy people, people going through some ordeals at the moment, people you have been in touch with recently or you had a close intimate relationship with some time ago, are most vulnerable to the influence of magic.
How to do black magic love spells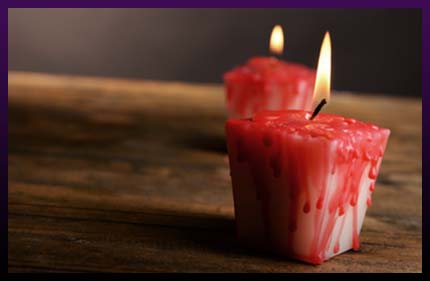 The preparation for the ritual is the most important part in love spells. Do not ignore it. Listen to the advice and do exactly as described. Below are a few rules for the magic practitioner's proper preparation before doing black magic love spells:
· Fast for one day. Do not eat anything from the moment you wake up till night; you can only drink a few sips of water.
· Another important part is the expression of your gratitude. A love spell is not just a set of words. It is an appeal to a higher power, a call for help. To express your gratitude, throw a few coins or some bread crumbs in the water. If you cast your spell at a cemetery, do not forget to bring some food (sweets, flour, rice, bread) for the mistress of the cemetery or for the dead resting in graves.
· Do not drink alcohol; your mind must be clear.
· If there has been any quarrel shortly before the ritual, it needs to be settled.
· Your mind should be free from evil and unclean thoughts.
· If you are in a bad mood, defer your ritual until you cheer up.
The efficiency of any ritual is much higher if you follow these rules. Do not forget about your protection, be prepared for anything, be polite, ask sincerely, and everything will be fine.
How to do black magic love spells at home? The most powerful black love spells
It is not difficult to do black magic love spells at home. Close the windows, take off your underwear, shoes, and all your jewelry. Now you can begin doing your ritual. If you do not know which one to do, let me tell you about some of the most popular rituals to be performed at home.
A spell cast on the water
At midnight fill a glass halfway with water. Take it in your left hand. With your right hand caress the edge of the glass seven times and seven times say the name of your beloved person. Then put the glass on the windowsill to get it charged with energy. Place the glass so that nobody could see it. The next day in the evening, invite your beloved person over, offer him some tea or coffee, adding 23 drops of the water into the mug without him knowing about it. Do not add the water in alcoholic drinks. As he drinks his tea (or coffee), glance at his nose several times. After having this drink your loved one will see you differently and slowly fall in love with you.
A love apple
This is an ancient recipe taken from the book of a famous magic practitioner. This spell is considered to be very effective. On a Friday morning, before sunrise, take the best apple you can find in your garden. Write down the first and the last name of your beloved person on a small piece of paper using your blood. Try to get three of his (or her) hair (they can be removed from the comb, clothing, etc.), put them together with your hairs, and tie them in a rolled up paper tube. Cut the apple in half, remove the seeds, and put the note inside. Put the halves of the apple together fixing them with toothpicks. Now hide the apple so that nobody could find it. The apple must dry out. Now wrap it in some tree leaves and hide it in the bedhead of your beloved person's bed so that he (or she) could not suspect anything. Now wait for the result.
Strong love spells for lovers to make up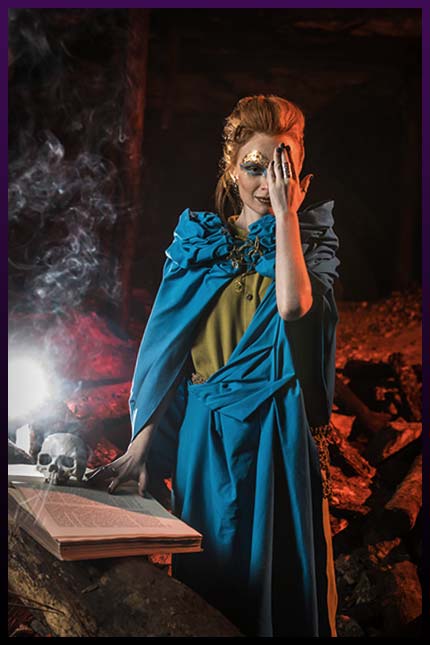 If the spouses are already living separately, say the spell on the threshold of the house of the husband, and then on the threshold of the house where the wife lives. If the spouses still live under the same roof, cast the spell on the food they are to eat. "There is a glade between two pines, with mugwort growing and blooming on it. Under the mugwort is a snake sleeping. Snake, hide your teet and never bite the human flesh, blood, poor love. Your poison will not get into the body, into the blood, into the poor love. God's servants (names) will not fight or find fault with each other. They will sit side by side, affectionately looking at each other. They will love each other. They will live as one. They will live together until death. What I say is true; the demons will help me make it happen. Amen."
A cereal ritual to attract a man
If you love a man, but your relationship has not been the best lately, you can improve it. Many women who performed this ritual are happy and pleased, because the results exceeded their expectations. You need some red wine, a few drops of your menstrual blood, and several cereal grains. Mix the components and say the following black magic love spell, "I am taking three grains; by means of the grains I will revive his love for me. He is mine and will not take a single step away from me." Let the man drink this wine. The love spell will start working in a few weeks and your beloved man will love you as much as before. By the way, you can use beer or any other alcoholic drink, except vodka, instead of the wine.
A strong black magic love spell cast using sugar and candles
Women have been using this love spell since ancient times. To perform the ritual, you need a few drops of your menstrual blood, sugar, and a church candle. At midnight, turn off all possible sources of noise and visualize a happy couple – you and your beloved man. Light the candle. Drip your blood on the sugar and say, "I (your name) will be important to you (name) like my blood is important to me. Amen." Keep thinking about your happy life together until the candle burns down. Seven days later, split the sugar cube into three parts and put them into your man's drink.
An easy ritual to be performed at the party
If you and your beloved person broke up, do not worry as there is an easy way to get him back. If you and your beloved are attending the same party, drip a drop of your menstrual blood in his drink and say, "This blood was in me and you, God's servant (name), will come back to me. Amen." Repeat the spell seven times. The man will come to you in a few days asking you to give him another chance.
Black magic love spells are very effective. At the same time, they are very dangerous. If you feel that you are ready for black magic rituals, try and put a black magic spell on your beloved man. But if you are not sure about it, contact me and I will help you do it. Besides, you can buy any esoteric services offered by me and I will provide them to you with the help of some dark forces. I make sure to satisfy all the needs of my clients. I can help you get your husband back or make any person fall in love with you. Do not be afraid to ask me for help and I will open the world of love to you which you never knew existed.

| | | | | | |
| --- | --- | --- | --- | --- | --- |
| | | | | | (votes: 34, rating: 4.57) |