Reconciliation Love Spell
Esoteric, astrologer, writer
Reconciliation love spells are most effective if casted with the participation of both partners. It is perfect for couples wanting to get back together or friends who fell out with each other.

Time: Friday, waxing or full moon.
Candles: red candle shaped as two lovers hugging each other, preferably with two wicks attached to their heads. It's perfect if one of the wicks is in the space between the figurines.
Incense: ilang-ilang.
Crystals: nephrite and emerald.
Oil: rose.
Herb: ginger.
Reconciliation Love Spells:
Let arguments and anger leave our home. We will forgive everything to each other and, hugging, begin a new life. Our hearts are clear and we will forget all the insults. Only love will guide our minds, while discords and troubles will leave us.

From now on, love is our fate.
Reconciliation Love Spell Casting: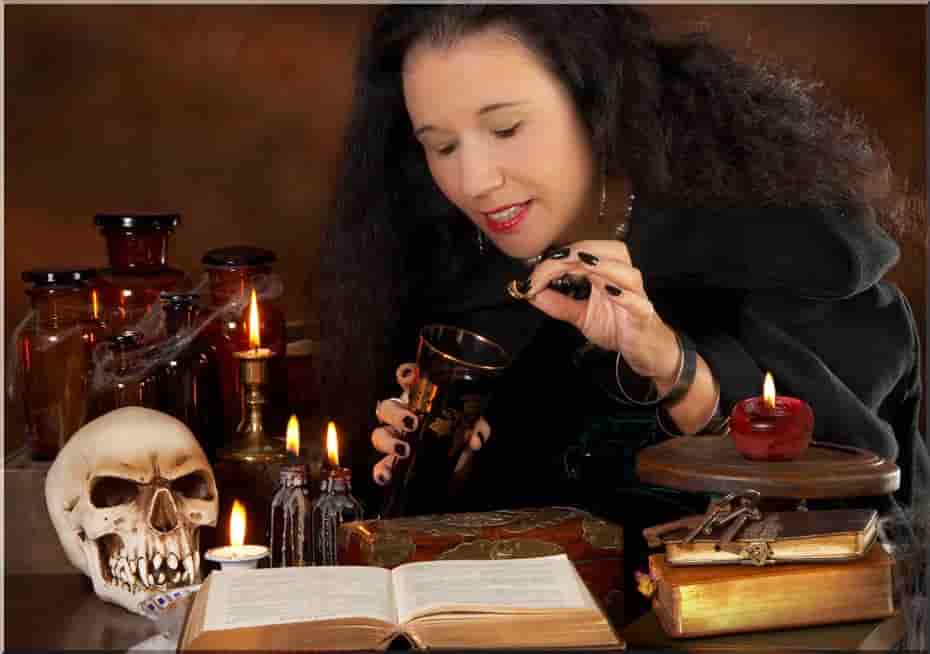 Light an altar candle and some incense. Carefully oil the lovers-shared candle from the wick to the bottom. If two persons are participating in the spell casting, they both should oil the candle one by one. Put the candle in front of the altar candle.

Light a small piece of charcoal and put some dried ginger on it. Put the crystals near the figure candle and light it. Say the spell. If both partners participate in the spell casting, they should say the spell one by one. Let the figure candle burn down.
If you leave before it burns down, repeat the spell next week but with a new candle. If the candle, upon burning down, leaves the hugging couple unharmed, the spell is casted.
Sometimes, just one reconciliation love spell is not enough to win the husband's love back and restore harmony in the relationship. Hurt feelings do not appear for no reason. They are the result of some malfunctioning chakras. You have to find out which of the chakras is malfunctioning because otherwise your wounded relationship may never be restored.
When I work with broken relationships, I always begin with diagnostics. However, I am a powerful spellcaster knowing the laws of energy exchange which makes people feel attracted to each other and love each other. A lot of people think loving relationships are formed in heaven and are beyond people's control. In fact, love is the result of our thoughts and the actions we take with regard to a specific person. With your thoughts, you adjust your energies, while with your actions you adjust those of your beloved. When you think and say the right things, your energy flows unite resulting in a loving and strong relationship. When your actions are cruel and reckless, your energies repel, causing you and your beloved to reject each other.
It is quite easy to figure out which of your chakras is damaged (when your love is fading, the first person to blame should be yourself). I, spellcaster Maxim, have prepared a check list for you. Please study it carefully before you try to cast the above described reconciliation love spell.

When damage is done to the first chakra

Why it is damaged: It is poisoned with your energy waste. You have been finding fault with your man, making unpleasant remarks, or making fun of him too much. The greatest damage is done if the woman disrespects or humiliates her man. To protect himself, the man adjusts this chakra cutting the energy channel connecting him and his woman.
The man's behavior: The man becomes insecure and distant. He seems to have lost his drive and does not want to do anything anymore. He is sleepy all the time and eats too much, gaining weight. He acts like a woman – he whines, complains, seeks support, accuses you of his failures. It is understandable. Due to the damage of the first chakra, the man cannot access the energies of the world and feels exhausted and helpless. If that is the case, do not try to cast a reconciliation love spell on him as his condition is sure to worsen because of it.
Solution: Praise your man. Tell him that he is smart, handsome and talented. Help him believe that he is strong enough to overcome all obstacles. Your goal is to increase confidence in your man and make him want to live and fight. Doing so will help his first chakra recover. On the one hand, the man will regain access to the energies of the world. On the other hand, it will restore energy exchange with your root chakra reviving your love.
When damage is done to the second chakra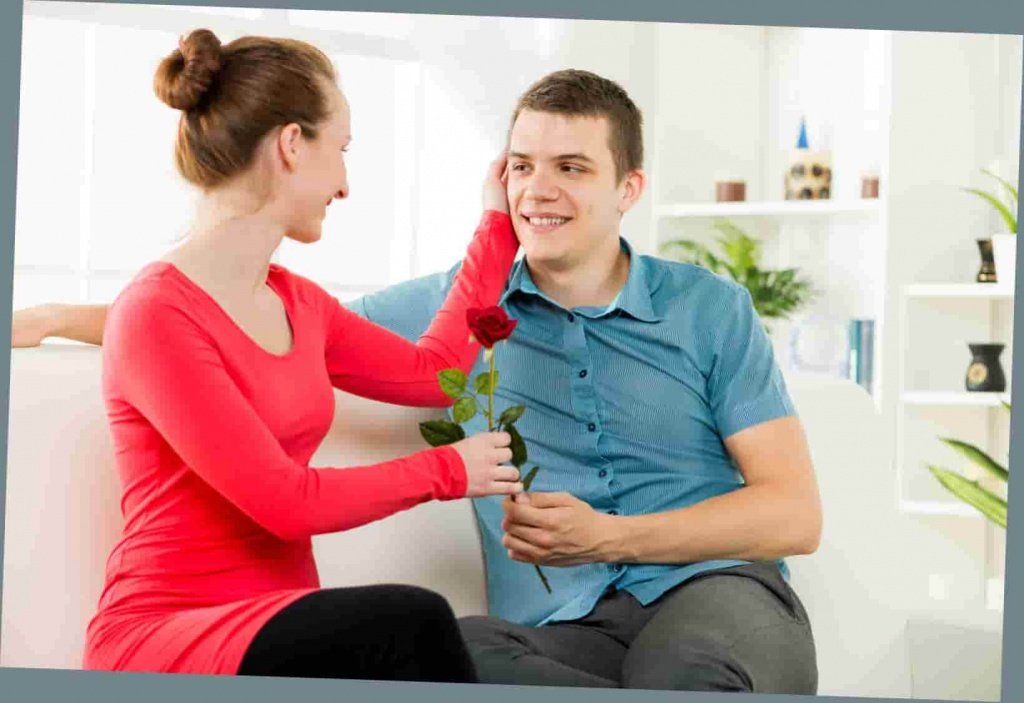 Why it is damaged: As a rule, it happens when you stop thinking about the sexual needs of your man. I believe you know that, unlike women, men need sex not for sensitive pleasures but because though sex and the second chakra men restore their energy levels.
Every time you have sex with your man, you become an energy donor. However, while you share your sexual energy with your man, your man is giving you the energy of his achievements – business and career success, money and confidence in the future. It is fair. Naturally, when you stop refueling your man in bed, his second chakra starts malfunctioning or loses contact with your second chakra and the man starts thinking about other women. The man needs a woman's sexual energy and if you do not give it to him, he will find someone who will.
The man's behavior: It depends on the man's character. If he is a strong man, your love will transform into friendship, especially if you have children. He will not stop seeing you as a woman. You will focus on your parental and marital duties but you will not be as close as before. If your man is a weak person, he will start finding fault with you, disrespecting and humiliating you. Note: No matter what you are fighting about, it will always end in him complaining about your sex life.

Solution: Have sex with your man making sure his sexual needs are satisfied.

When damage is done to the third chakra
Why it is damaged: You have become independent from your man. You are focused on your career which is why you no longer act as a woman. Yes, it is your relaxed third chakra that makes you a woman. It is relaxed only when the woman allows the man to take care of her and their children.

The man's behavior: The man feels uncomfortable. You do not let him feel to be the sole breadwinner of the family, to be the alfa male. Your relationship problems will not be solved until you give that feeling back to your man.
Solution:
Praise your man and be grateful. As a result, the man will fall in love with you over again. Convince him of your absolute fidelity. Often it is jealousy, even when it is ungrounded, that destroys relationships at the level of the third chakra. So make sure your man has no reason to be jealous of you.
Note: The reconciliation love spell is cast only on the above described three chakras so there is no need to describe the rest of them.
If you manage to fix your man's malfunctioning chakras, you may not even need to use a reconciliation love spell at all. All your problems will be resolved on their own. However, you can use a reconciliation love spell to consolidate success. Nevertheless, I have to remind you again that YOU HAVE TO REACH OUT TO ME TO WIN THE LOVE OF YOUR HUSBAND BACK. I AM A POWERFUL AND EXPERIENCED SPELLCASTER AND YOU CANNOT POSSIBLY FIND A MORE EFFECTIVE LOVE SPELL THAN MY LOVE SPELLS.
However, sometimes it is not your or your partner's fault that your relationship is falling apart, meaning there is a third party involved. Many of my clients are women whose relationships were broken by some rivals who put a love spell on their husbands. I help such women to get their husbands back. Also, I teach them how to identify such love spells to ensure the next time someone uses one, they will identify it and seek professional help before it is too late.
Today I would like to teach you how to identify love spells, too. To this end I posted a video containing a lot of useful information. Knowing it will allow you to protect and save your relationship or marriage.

| | | | | | |
| --- | --- | --- | --- | --- | --- |
| | | | | | (votes: 78, rating: 4.66) |