The strongest professional authentic love spells
Esoteric, astrologer, writer
The great power of authentic love spells
It is quite difficult to find authentic love spells today as the majority of online offers are fake. If you type something like "authentic love spell" into the search box, you will see thousands of websites offering such spells. But if you take a closer look at them, you will realize they are just replicas.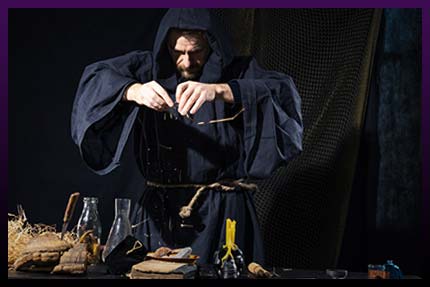 Those who like easy money know that people interested in magic are usually looking for authentic rituals, so they take advantage of it. Growing interest in authentic love spells is understandable because such spells are very powerful and are very difficult to remove. Authentic love spells are usually stronger and work longer than other love spells.
Why "usually"? Because such spells are unhelpful if cast by inexperienced magic practitioners. You can spend thousands of dollars on authentic magic texts and ingredients, but you will fail unless you possess some magic abilities. Such abilities are usually inherited from blood relatives who also practiced magic. Note that only about a tenth of the magic talent is inherited. The rest should be developed by many years of training.
Another way to become a spellcaster is to have an initiation which can be pretty dangerous and then study for not less than ten years how to perform magic rituals. No one can teach you how to cast an authentic love spell. True spellcasters should learn it on their own. You need to learn how to contact powerful energies without being destroyed by them, how to protect yourself against evil forces bringing death and insanity upon people.
Imagine that you are to light a fire using some dynamite. If you are not careful enough, there can be an explosion leaving a big crater. You can light a fire safely only if you know how to handle dynamite in a safe manner. The same is true for authentic rituals which destructive force is comparable with a dynamite explosion.
But nature requires balance .Therefore, if there is destruction, there has to be creation. In terms of its ability to create true love, restart feelings or ensure fidelity, authentic love spells are incredibly effective and there is hardly anything better than them. At the same time, no love spells work forever. Yet, if you use the rituals described in this article, your love will last as long as it possibly can thanks to magic.
It has been a few decades since I tried to cast my first authentic spell. It has been a long way and I have had my share of mistakes, dead ends, and wonderful discoveries which let me experience the happiness of victory. As a result, now I can cast any authentic love spell, no matter how difficult it is, and bring you and the one you love together ensuring that you love each other forever, even if all other magic practitioners claim it is impossible.
Authentic love spells are the kind of spells to use if there is a significant difference in your age, intelligence, social status, etc. In other words, contact me and I will surely find a way to help you.
Why you will never manage to cast an authentic love spell successfully
Authentic love spells are not just about some words which are to be said in a certain order or the ingredients arranged on the altar in a specific manner. Above all, it is about energies and an ability to control them. For your information, some energies are more intellectually developed than humans. They appeared on our planet even before humans did. They are wise and treat people with indifference. Well, you are indifferent to ants crawling under your feet too, are you not? You do not start your mornings thinking about how to help them, right?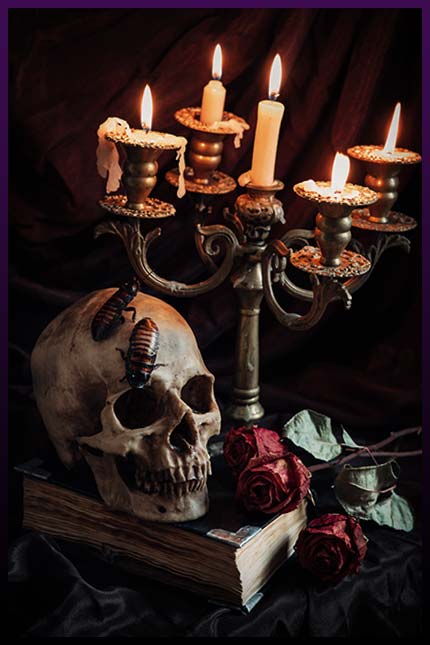 Moreover, when you see an ant on your skin or on the table, the first thing you want to do is to kill it. This is how the forces that we call up by casting an authentic love spell feel about us. They do not want to know who we are. They are irritated by us and want to kill us and sweep us off the table.
This explains what happens when an ordinary man like you tries to use authentic love spells:
Your calls for help are not heard;
You are taught a painful lesson for bothering the higher power;
You attract some evil forces (it is one of the most common effects of attempts to use magic without being a professional magic practitioner);
You put the love spell on yourself accidentally;
You put your love spell on someone other than the person you love.
Occasionally, due to poor knowledge of magic, amateurs change the sign of the energies sent out turning a love spell into a curse.
Therefore, I guess it is not that bad that it is difficult to find an authentic love spell on the Internet. Otherwise, there would be not hundreds but thousands of people who got hurt because of their improperly performed authentic rituals and the spellcasters would have to spend all their time eliminating the consequences of such spells instead of helping people find love using authentic love spells.
If you need to mention in your order that you want specifically authentic love spells
Some clients reach out to me asking specifically for authentic love spells. Here is my advice – do not do it. Imagine you come to a doctor and tell him which medications you want to be prescribed to. Or you teach the chef at the restaurant how to cook the dish of the day. In the best case scenario, you will be looked at with surprise.
I always listen to my client's wishes but fulfill them only if they make sense. To begin with, you may use an authentic love spell only if all other spells are unhelpful. Secondly, when you come to a spellcaster, you let him choose the rituals to perform based on his vision of your problem.
Spellcasters know much more than you do. They see your future and your energies and those of the person you love and want to have authentic love spells put on. Also, they see the versions of your future and can select the most favorable one. Lastly, they know for sure what will happen if they let you have it your way.
So let us agree that your job is to inform me of your problem in detail and specify the person you want to be with, while my job is to decide how to give you what you want. If I see only an authentic love spell can help you, I will cast it for sure.
If you want to cast spells by yourself (I know that many of my readers are beginning spellcasters), try to perform the authentic rituals described in the following video which I made for you.

| | | | | | |
| --- | --- | --- | --- | --- | --- |
| | | | | | (votes: 29, rating: 4.52) |