HOW TO CAST A BEAUTY SPELL
Esoteric, astrologer, writer
Many women tend to believe that natural beauty is given to just some of them. They think a woman doesn't have to be pretty on the outside at all. A woman has to have a beautiful heart!
It's hard to disagree with. However, a lot of women look pretty not because they have some God-given natural beauty, but because they work hard to look pretty. Many of them use beauty spells as one of the oldest methods for maintaining women's beauty.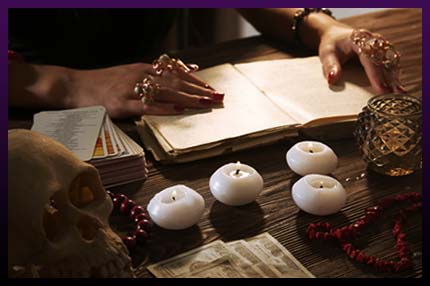 Any woman can use this spell because it doesn't require expensive attributes. So, below are some of the most popular rituals and spells for women to look pretty.
Casting a beauty spell with the help of water
Tap water can't be used in this ritual because it contains chlorine and other disinfectants. Instead, use some boiled, filtered or bottled water selling in all grocery stores.
Pour some water into a bowl and say Lord's prayer thrice. Make a sign of the cross and whisper (distinctly),
"I will wash my face with clear, spring water. My cheeks will blush, my lips will flush crimson, my eyes will spark like snow in the sun. My arms are like a bird's wings, I glide better than a swan, my beauty gives joy to people. So be it."
Rinse your face with the water thrice. Don't wipe it dry afterwards.
Casting a beauty spell with the help of an amulet
This method for casting a beauty spell is popular among Oriental women, whose beauty has been inspiring poets and writers from all around the world. Make an amulet during the waxing moon. Spread out a green lace tablecloth and put a gold ring (earring, chain…) in the center of the table. Throw a pinch of cardamom, caraway seeds, basil, and dry oak and hazel bark over the ring. Take some dry ginger and visualize the way you will look after the spell is cast – young, slim, with gorgeous shiny hair…
Put the ginger on a cloth. Then, put a cinnamon stick, 12 apple seeds and a few pink quartz stones. Take the ends of the cloth and make a knot. Wind a ribbon around the knot, make a triple knot, and say,
"There's beauty inside, there's beauty outside. The beauty is coming from the heart and lighting me up. Evil will go away, beauty will stay. From now on and forever, I am beautiful."
The bundle is your amulet. Keep it under the pillow or in a place so you can take it out every day to hold it in your hands for a while to be charged with its miraculous energy.
Contact me via email or Skype.