HOW TO CAST AN IMPOTENCY CURSE
Esoteric, astrologer, writer
Why an impotency curse should be cast with the help of a spell caster
There are thousands of women who cried their eyes out helplessly after being dumped by their husbands or boyfriends who they trusted and loved so much. There are thousands of men betrayed by their women who they loved more than their life. Aware of the fact that their beloved preferred someone else to them, they swallow their pride. There're so many ruined lives and so much pain and suffering caused by the fact that people understand that nothing can be done about it!
If you're one of these people, you know what I'm talking about and I don't have to explain anything to you. That's why I don't want to rub salt into your wounds. Instead, I want to tell you that it's very easy to help you. For all those who were betrayed by their beloved and are dreaming of revenge or want to get their beloved back, there is a very powerful impotency curse. Order this ritual and all your problems, personal and psychological, will be dealt with successfully.
Below are some examples as for when an impotency curse can be used: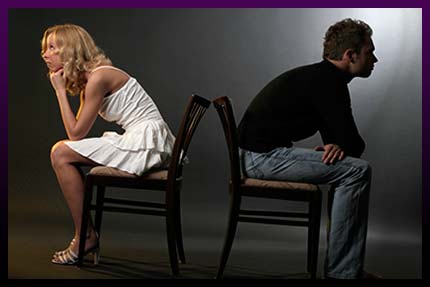 1. Let's assume your husband leaves you. You don't want to get him back, but you don't want him to be happy in his new life with his new lover or wife either. You ask me to cast an impotency curse on him and your ex-husband undergoes 100% magical castration. It means this man will never be able to have sex with another woman and no Viagra will help him. Are you satisfied? Great! When you calm down and forgive him, you may ask me to remove the impotency curse and your ex-husband's potency will return to him.
2. Your wife leaves you. She has a lover she has sex with three times a day… If you want to stop it, ask me to cast an impotency curse and your wife's sex life will be destroyed instantly. Magic will make her lover impotent.
3. You can cast an impotency curse on any man who hurt your feelings and took away your confidence and inner strength. No man can escape the effect of this curse. It will allow you to revenge yourself on your offender or punish the one who harassed you sexually.
4. Are you against of your son, so young and inexperienced, dating a girl? I can cast a temporary impotency curse on him and the girl will break up with him shortly. You can also get rid of your daughter's boyfriend by making him impotent for a couple of months or years.
5. Besides, it's a great way to get your husband or boyfriend back. I can cast an impotency curse on him which will prevent him from getting an erection with anyone but you. With you, he'll be a superman, while other women will make him feel like a hopeless eunuch. No doubt he'll return to you soon, unless he gives up sex at all.
Impotency curse signs
Note that a professionally cast impotency curse is very difficult to identify. The answer can be received only with the help of esoteric diagnostics. Any doctor will think your sex problems have natural causes, such as chronic fatigue, hormonal disorder, psychological impotency, self-distrust, lack of exercise, obesity, alcohol abuse (drinking too much beer), smoking. After that, the doctor will prescribe you some drug therapy which will prove to be useless.
90% of men can be cured only by the spell caster who cast an impotency curse on them. That's why ordering an impotency curse, you should understand clearly that this man's happiness will be in your hands.
What can be the kickback if you cast an impotency curse on your own?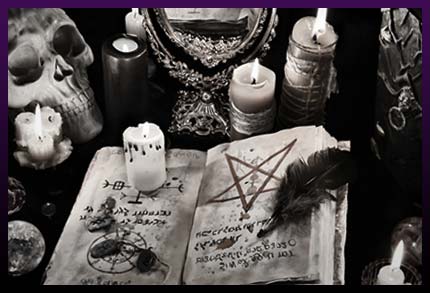 Let me warn you. An impotency curse is an extremely powerful ritual. That's why it's very dangerous to even try to cast it on your own. If you think that since you're a girl you're safe, you're wrong:
the impotency curse may affect your children or close relatives;
it can change your fate and all your future boyfriends will be impotent;
you may lose your sex appeal;
the impotency curse may work as a time bomb and affect the man you fall in love with and marry no matter how many years later.
That's why never ever try to cast an impotency curse on your own.
Order an impotency curse
Instead, ask me to cast an impotency curse for you. First of all, my magic is safe, so I guarantee that no kickback will affect you even if another spell caster removes the impotency curse. Secondly, I closely collaborate with Higher Powers which is why I also guarantee they won't want to punish you for the witchcraft you order from me.
Thirdly, I cast impotency curses remotely. It means you can order my services regardless of the country or the continent you're in at the moment.
The main advantage of using my services:
As an incredibly powerful spell caster, I can not only cast an impotency curse for you but also remove it quickly. Very few spell casters can do that. That's why ordering an impotency curse from another spell caster, you won't be able to be with that man again even if you forgive him after some time. He'll remain impotent forever. If you choose me as your spell caster, I will be able to return his potency and even boost it (if you want) to ensure you two have an amazing sex life together.

| | | | | | |
| --- | --- | --- | --- | --- | --- |
| | | | | | (votes: 68, rating: 4.53) |