The best amulets to change your life for the better
Esoteric, astrologer, writer
Our world is changing rapidly; people are always busy and want to get rich quickly and effortlessly. Very often we do not have time to wait, because a man's life is short. We want to experience everything good life has to offer while we are still alive. That is why we should use "magic supplements" to improve our fates – magic amulets designed to help us achieve our goals.
Why to use amulets made by recognized spellcasters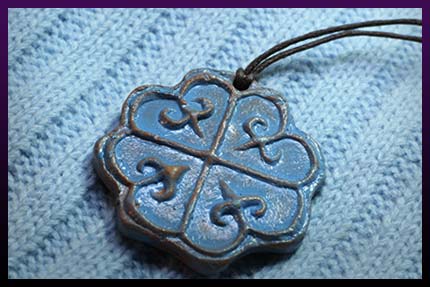 Amulets are magic tools to fight illnesses, misfortunes and enemies. I must warn you that you should not confuse amulets with averters or talismans. Usually people wear amulets to protect themselves from witchcraft and diseases. Amulets are generally covered with different marks or inscriptions. People believe in the powerful energy of amulets; this force protects people from all misfortunes. Amulets can be natural or artificial. Every person throughout life feels a certain connection on a subtle level with the surrounding world, with nature, with oneself. Negative impacts from the outside can disturb this harmony. Amulets are used to protect people from such negative impacts. Some amulets are worn so they are visible to all, while others should be hidden – шt depends on the amulet's purpose. Furthermore, some amulets are made specifically to attract attention. In this case, they have an unusual shape or color. Most of the amulets serve as donors of energy, because sometimes people damage their inner energy and jinx themselves. Amulets make up for the lack of energy and allow it to circulate freely, but they always give their owners some confidence. It is widely known that natural amulets can just absorb the excess or negative energies which the human body cannot get rid of on its own. It is important to know that the best amuletsshould be handmade. Only professional magic practitioners can make the best amulets. The best amulets are always unique.
The best amulets of antiquity
People used amulets in ancient times, including in the time of Paganism. They believed that amulets protected them from natural phenomena and spirits. They also believed the best amulets could give them the qualities which they lacked, and which they wanted to possess. Shamans and priests made amulets manually. They conducted special rituals to charge their amulets. Amulets can be considered one of the oldest manifestations of the creative abilities of mankind. In fact, the art of amulet-making was born, as many experts suggest, from the practical need to perform rituals and cast spells, which were supposed to protect the people and their communities (tribes) from all kinds of dangers. In ancient times people thought danger had supernatural origins and was a manifestation of the action of evil spirits and gods, which at that particular moment were angry with them for some reason. People tried to protect themselves from these forces by means of strong amulets. Amulets were widely used by North American Indians and Egyptians. They used rune amulets considering them the best amulets available. You can find this type of amulets at my online store. I make amulets manually putting magic energy into them. My rune amulets are powerful and useful. I am responsible for the quality of my amulets.
The best amulets of North American Indians
North American Indians had very unusual amulets. For example, they believed in the power of dead frogs. According to them, dead toads helped cure diseases, while protecting from damage and the evil thoughts of mean people. This amulet was very strong but it had to be worn under the armpit. Well, nobody would carry a dead frog under their armpits today. There is no need for that, given the wide choice of other amulets which are more convenient to use. Also, North American Indians used:
Amulets made of shark teeth. The amulet was believed to impact the physical condition of the owner. It could cure headaches, dizziness, low blood pressure, and nausea. To make a wound heal faster and stop hurting, just hold a shark tooth over it for a while.

The vertebra taken out from the tail of a fox. This amulet helped treat skin problems, such as pustular inflammation of the skin, frequent bruises and cuts. The vertebra had to be sewn into a leather sack and worn around the neck or on the belt. Also, the amulet was supposed to be hidden from other people. Otherwise, it could lose its power.

The eye of a dead wolf. It was believed that after conducting a certain ritual, this amulet could protect people from evil people. Every three weeks people opened the bag and checked the amulet. If it looked darker or was spoiled, it meant it had lost its strength, or rather, given it to its owner and could not be of any use anymore. After that, the people burned it and threw the ashes away.
Voodoo amulets, the best African amulets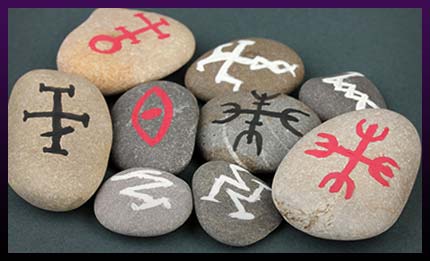 Right now I am going to tell you about amulets that are made of animal remains. Thus, bones of a wild boar that died a natural death can make an effective amulet protecting your home from evil. African tribes used a very strong amulet, which was a chicken leg. During ritual sacrifices the sorcerer killed a young hen, separating one leg from the body. It needed to be dried in the sun. Then the shaman performed various rituals in order to charge the leg with magic. The amulet was to be worn around the neck.
Tiger or lion claws are believed to bring good luck and give determination and self-confidence. The most difficult part was to cut the claw off of a sleeping tiger or lion. To strengthen the power of the amulet, hold the claw in the river for a while. Wear the amulet around the neck on a leather cord.
These voodoo amulets were popular in ancient times. Nowadays you can find different amulets made from scrap materials. I suggest you buy the best amulets in my online store. You can find love voodoo charms, money voodoo charms, good luck amulets, etc. Familiar with the secrets of ancient African shamans, I make high-quality amulets, infusing them with my magic powers. All my amulets are unique, bringing positive changes into the owner's life the same day they start wearing them.
Your faith is what makes your amulet effective
Amulets can change your life for the better, provided they are made by professional magic practitioners. Do not buy amulets in non-magic stores. They will not help you because they are replicas. Authentic amulets are filled with magic energy only if they are made by true spellcasters. Amulets should be charged in places high in energy. Your amulets will not work if you do not believe in their power. Your faith complements the power of the amulet, making it work fulfilling your wishes. You need to be sure of the purpose of the amulet. Do not doubt it even for a moment. In order for the amulet to work, you must comply with all the rules. If you break the rules, the amulet will lose its power. Remember about it after purchasing amulets in my online store – it stays effective for as long as you think it is effective.

| | | | | | |
| --- | --- | --- | --- | --- | --- |
| | | | | | (votes: 28, rating: 4.48) |