What changes can amulets and talismans bring into your life?
Esoteric, astrologer, writer
Talismans and amulets
Amulets and talismans have been used by people since ancient times. Today, in the Information Age, they still play an important role in our life. Talismans of love and luck, amulets that protect from evil… all these wonderful little things come in a variety of shapes and forms. There is one thing they have in common though: if properly selected and skillfully made, they help people and they do it very effectively.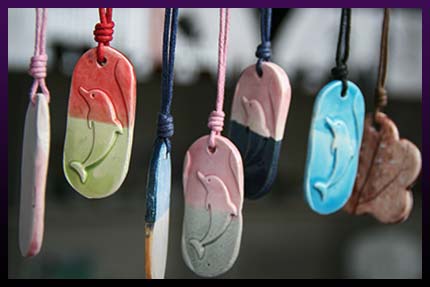 Some of the most popular types of amulets include:
Amulets and talismans for luck;

Protective amulets;

Amulets for love;

Amulets for money and prosperity.
It is well known that witches like jewelry. But you will hardly find a witch wearing a meaningless trinket. Jewels worn by witches are amulets and talismans bringing good luck, protecting from evil, attracting positive changes, giving strength, or having other useful properties depending on the needs and qualifications of the owner of each particular magical artifact. At the same time, even a small and the most unimpressive piece of jewelry can have a magical meaning.
In general, amulets and talismans used by witches can be anything, as long as they are made from natural materials. Plastic and other synthetic materials are unable to absorb magic – a property present in all amulets.
What to buy amulets and talismans for
Mass-produced amulets and talismans, such as pendants, rings, earrings, and bracelets, can require additional activation which is a long and complex process, but in my online store you can find amulets and talismans activated with a touch of your hands. Your amulet will start changing your life the way you want it shortly after its delivery. In my store you can find a wide range of unique products, from simple to refined ones, representing all magic traditions to meet your every need.
To create amulets and talismans, only natural materials are used, such as stone, metal, wood. Artificial materials, like plastic or paper, unfortunately, are not able to retain the force dispersed during the initial transformation. Although paper is an excellent conductor, it is too fragile to be a good material for the talisman.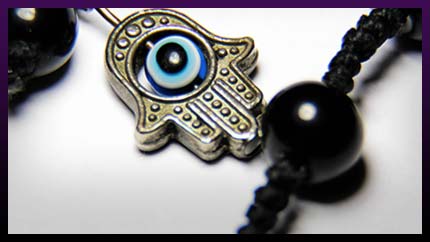 Almost any stone can serve as an energy reservoir. Minerals have different properties but are very strong and high in hardness. They can absorb and keep magic powers to use them for the benefit of the talisman's owner.
Wood is traditionally used in magical artifacts as an attunement tool: it is a conductor uniting the intention of the owner and the spellcaster in a single thing. Wood needs to be selected with care. Thus, boxwood is unhelpful in love matters, while aspen is good for one's health.
Metals are used in the manufacture of magic artifacts, too. Silver has been widely used to ward off paranormal entities for centuries. It is considered to be one of the most effective metals in protecting and helping people. Metal serves as a reflector of alien energies and a binding element that keeps the forces in unity.
Talismans, amulets and other protective artifacts vary in their appearance. Some of them are inconspicuous, while others are quite flashy. They can be so beautiful and glossy that you cannot take your eyes off them. A good amulet should not attract unnecessary attention. Magic amulets are usually quite pretty, even if they invoke a sense of fear in you when you first see them.

| | | | | | |
| --- | --- | --- | --- | --- | --- |
| | | | | | (votes: 29, rating: 4.52) |