A love spell specialist and fraud by customers
02.09.2017
Esoteric, astrologer, writer
As an experienced and recognized love spell specialist, I always try to help all my clients. I know that in some cases, such as love and relationship problems, problems finding happiness, etc., I am the only one who can help, a spellcaster with many years of practice and experience, while psychologists, life coaches and dating websites are pretty much useless.
I am also very happy to answer my reader's questions. My loyal readers like reading my articles containing questions and answers on a selected topic. Today let us talk about something people do not like to talk about – customer fraud. A lot of my readers have questions about it and keep sending me letters asking me to answer them. Well, it might seem weird that someone might want to fool a witch or a sorcerer. Believe me, fraud is as common among customers as it is among fake magic practitioners.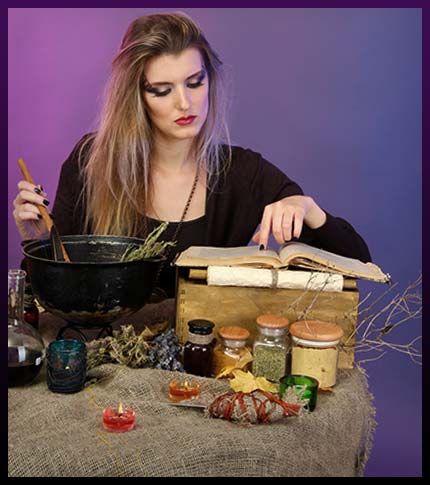 "As a love spell specialist, how often do you come across customer fraud?"
Answer:
Unfortunately, it is more common than you think. A lot of people are ignorant in magic-related questions, and consider magic practitioners to be the same. As a result, they want to fool them. Often they are very naïve and their actions remind cheap comedy movies or bad jokes.
Question:
"What goals are people pursuing when they try to fool their spellcaster?"
Answer:
They expect to be provided some services for free. They expect the spellcaster to prove his skills for some reason and offer to pay only if they are satisfied with the work done. Well, a love spell specialist like me does not have to prove anything to anyone. I have already proven my professionalism by helping thousands of people from all over the world. Thanks to me, there are hundreds of happy couples and families out there. What more proof do you need? So, if you want a spellcaster to help you find love, pay and do not try to fool anyone.
Question:
"What types of fraud do you know?"
Answer:
There are two groups of fraud. The first one is fraud aimed at making a magic practitioner work for free. Blackmailers also belong in this group. First they reach out to a spellcaster but then they start threatening to defame him on the Internet, unless he pays a certain amount of money. Such people do not care whether the spellcaster has helped them or not. They will do whatever it takes, even commit perjury, in order to make the spellcaster pay.
The second group consists mostly of liars. They do not follow their spellcaster's instructions and lie about different things, such as their date of birth or the target, providing a photo of a different person. Being a love spell specialist, I have met a lot of people claiming they know the target but in fact they do not. And I keep saying that a love spell can be put successfully only on the people you know.
As a result, the love spell fails, and the customers do not understand it is their fault. They put the blame on the spellcaster. In my opinion, it is a lie.
Question:
"How do you respond to such fraud?"
Answer:
I try to stay calm. Those trying to lie to or blackmail their spellcaster do not understand that all spellcasters are protected by Higher Powers. If you hurt a spellcaster, Higher Powers will punish you immediately. Your punishment will be so bad that you will be willing to pay hundred times as much as the amount you wanted to extort from your spellcaster, but it will be too late.
As for the second group, they punish themselves. When it turns out it is their fault, the spellcaster has a right to keep the money without performing the ritual over again. As a result, the liars are left with nothing which is, in my opinion, quite fair.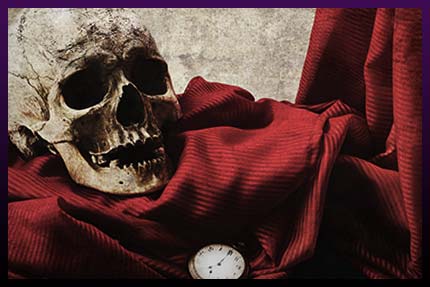 "Is it how every love spell specialist responds?"
Answer:
I cannot answer for all. I know a lot of witches and sorcerers and they respond quite philosophically to their customers' attempts to cheat them. But not all magic practitioners are so forgiving. I know some spellcasters who declared a war on the people stealing content from their websites or posting negative reviews about them. Eventually, they were punished for it by Higher Powers.
Question:
"Why? Didn't you say Higher Powers were on the spellcasters' side?"
Answer:
That is the point. Higher Powers help sorcerers and witches for as long as the magic practitioners trust them. As some people say, they have faith in Higher Powers. When a sorcerer or a witch starts doing the job of Higher Powers, when some love spell specialist interferes with their plan, Higher Powers see it as a challenge, an attempt to show they do not have faith in them and their wisdom anymore. This is always fraught with serious consequences.
Question:
"It means if you know someone's trying to fool you, you won't do anything to stop it, doesn't it?"
Answer:
Yes, I will not do anything if a customer provides incorrect personal information needed to perform some ritual. I will not re-perform the ritual, apologize, or give the money back. But if someone tries to scam me, I will not be able to sit idle. When Higher Powers punish the scammer, I will help them cleanse their energies and get their life back to normal, provided the scammer regrets doing what they have done, apologizes to me, and asks me for help.
Question:
"Is there a way for a spellcaster to protect oneself against fraud?"
Answer:
Yes, if it is a true spellcaster. True magic practitioners have a natural gift known as "clairvoyance". As a result, they predict and detect lies 99% of the time. By the way, this is the reason why I reserve the right to refuse service to my customers or discontinue a ritual any time unilaterally.
Question:
"How many times were you fooled by your customers?"
Well, the majority of my customers are very serious about magic. Besides, all those coming to me usually know what a powerful magic practitioner I am, so they try to be honest with me, which is good for them. I, spellcaster Maxim, have magic powers and can help anyone who needs my help, especially if it is about love.
Question:
"What would you advice to the people who want to fool a spellcaster or have already fooled one."
Answer:
To begin with, reach out to the love spell specialist you have cheated, and apologize. If he forgives you, Higher Powers may not punish you or make your punishment milder.
If you are only planning to cheat your spellcaster, stop it. That way, you will avoid multiple problems, including severe diseases, poverty, mental disorders, loneliness. Is it worth the risk?
Question:
"I don't believe a love spell specialist cannot prevent his customers from fooling him. It just can't be true."
Answer:
Actually, he can. A true spellcaster can read his clients like a book. To find out more about it, please watch the video below.

| | | | | | |
| --- | --- | --- | --- | --- | --- |
| | | | | | (votes: 34, rating: 4.57) |