Bring back lost love spell
30.12.2017
Esoteric, astrologer, writer
From a reader's letter:
"About three years ago I put a love spell on my husband. Everything was great at first, but now it seems like he's losing interest in me. I guess I need a bring back lost love spell. Do you have one?"
Spellcaster Maxim's reply: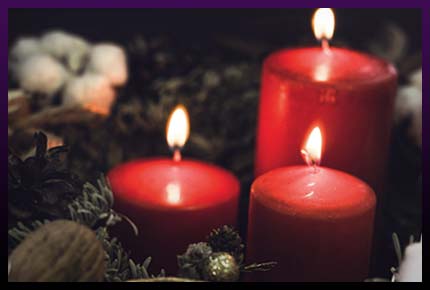 I understand why you want a bring back love spell but I suggest that we put a new love spell instead of restoring the old one. There are several reasons for it. Firstly, you do not know how skilled your previous magic practitioner was. If your spell was cast by a low-qualified spellcaster, it is no surprise that it has expired. Secondly, it is important to know why you need a bring back lost love spell. If the spell expired because of your love affair or the fact that you did not love your husband, it is pointless to restore the old spell. If that is the case, a new love spell needs to be cast.
Most importantly, I do not like working with bring back love spells if the initial love spell was put by other spellcasters or witches. I cannot be responsible for their work. I can only be responsible for mine as I guarantee the superior quality of my spells. As for the price, restoring an old spell costs about the same as casting a new one. Therefore, it is better to order a new spell which will be more effective and work longer than the old one.
Question:
I want to use a bring back lost love spell
The initial love spell stopped working after I cheated on my husband with another man. I didn't mean it to happen. I guess I was just stupid. I didn't have any feelings for that man and I didn't even like the sex. I came back home devastated and ashamed, hoping my husband would never find out about it. He hasn't, but since then our relationship has been getting worse day by day. I know my husband loved me, but now, when I look at him, I see a man who's bored of me and wants to leave me."
Spellcaster Maxim's reply:
Instead of using a bring back love spell, you need to have a new love ritual performed. Back then, when you asked Higher Powers for help, you made a wordless deal with them. You asked them for your husband's love in exchange for your love and your promise to be faithful. When you cheated on your husband, you broke your promise and consequently the deal. As a result, your husband is falling out of love with you and the love spell is dying away.
You cannot turn it around. You cannot use a bring lost love spell and revive your love. Luckily, you can use a new love spell and make your husband fall in love with you over again.
Question:
Isn't it dangerous to use a new love spell?
Isn't it better to use a bring back love spell?
Spellcaster Maxim's reply:
It is not dangerous if you work with a powerful spellcaster. But you should know that the new love spell will work in a slightly different way. As you know, a person has seven chakras. The majority of people do not use all of them, and the spellcaster has to work with just four of them. As a result, usually love spells bring people together through psychological compatibility, sexual compatibility, or love. When a spellcaster casts a love spell, he influences a certain chakra through which the people are brought together.
When you break your love spell with your actions or the love spell expires because it was cast by an inexperienced spellcaster, the new love spell should not be put on the same chakra. It takes chakras 2 to 7 years to recover after a spell. Otherwise, the new spell will break or destroy it. This is why spellcasters prefer to avoid casting a bring back lost love spell, as they need to know which chakra was influenced by the initial love spell as this chakra should be given some good rest.
The spellcaster can work with the other chakras. In this case you should be ready for a new form of relationship. If your relationship was based on sex, now it can be based on shared interests or mutual care, or suddenly both of you will focus on improving your living conditions or starting a business together. The point is when the spellcaster influences a new chakra, he also changes the energies keeping you together.
Unfortunately, many people do not like this change. As a result, those who agree to use a new spell instead of reviving their feelings with a bring back love spell, are satisfied with the results enjoying their refreshed relationship.
Question:
"Can I trust a spellcaster who claims spells can't work forever and eventually I'm going to need a bring back lost love spell?"
Spellcaster Maxim's reply: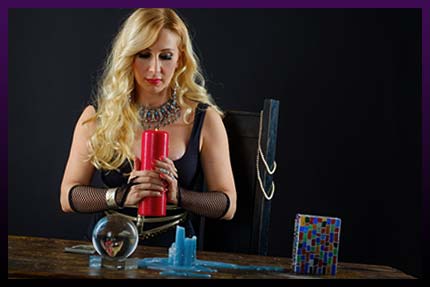 I would trust this spellcaster because his honesty shows he is professional. There are no spells which can work forever. Similarly, there are no spells which can work instead of you. Let me clarify the second statement to you. Love magic is called "love" not only because it gives people love, but also because it works on people's love. When love is gone, magic is gone, too.
Speaking of the first statement, I would like to remind you that we are who we are not because of the way we were raised or our personality traits, but because of our chakras. When we are young, we are driven by our lower chakras and dream of fame, money, sex, etc. As we get older, our priority shifts to love. Then we get wiser and come to understand the meaning of life. However, it has nothing to do with our life experience or the fact that we have read a thousand books. It happens because our upper chakras open up releasing the wisdom of our eternal souls.
Of course, not everyone manages to reach so high and not everyone start their life at the level of their lower chakras. However, statistics shows the energy development of the last few generations and it explains why love spells stop working and a bring back love spell is needed. The secret is as follows: certain stages of our life are controlled by certain chakra energies which a love spell is put on. People are gradually going up in their energy development, thus the impact of lower chakras is reduced. Along with it, the impact of the love spell fades.
To keep love alive, the spellcaster has to cast a bring back lost love spell redirecting it to a higher level. This allows him to save the relationship and also redirect it to the system of values people currently stick to.
But it is not always the case. Sometimes people are on the downward path. They are driven by their lower chakras their whole life. If you want to be with such person, move the love spell from the higher energy layers to the lower ones. But note that the love such people feel is more animal-like and selfish.
Question:
"I wish there was a spell which would work forever so I could use it once and then just forget about it."
Spellcaster Maxim's reply:
There is a great way to keep a love spell working for as long as possible
Buy a special charm to influence you and the target during the spell casting. If the spell has been cast already, do not worry. You can still use a charm that will absorb part of the spell's energy and become your love spell materialized. It will work long enough for you not to worry about having to use a bring back love spell.
Question:
"Is there a way to get the partner to love you again other than using a bring back lost love spell?"
Spellcaster Maxim's reply:
If this person is not destined to you and is not the love of your life, then no. Only magic can bring together two people who are not destined to each other. It has been proven that nothing can keep two people together if they are not right for each other, not even children, money, threats, tears, etc. The more different the partners, the higher the chance that eventually one of them will consider using a brink back love spell.
Afterword:
Even as you are just ordering your love spell, remember that it will stop working one day. Therefore, you should do your best to keep it alive from day one. To this end, you need to perform simple but effective rituals once in a while to keep your partner in love with you and keep your love spell working. For more information about it, please watch the video below:

| | | | | | |
| --- | --- | --- | --- | --- | --- |
| | | | | | (votes: 23, rating: 4.43) |