Everything You Would Like to Know about Voodoo Rituals
06.10.2016
Esoteric, astrologer, writer
Question: Something tells me voodoo rituals are not effective for those who are not originally from Africa or Haiti. As far as I understand the egregor theory, if voodoo egregors get to choose between Africans/Haitians and Europeans/Muslims, they always choose the first ones.
Spellcaster Maxim's reply: I am sorry but I have to disagree. If you were right, teachers and doctors would succeed only if teaching and treating people of the same race. It does not matter for voodoo egregors what skin color you have and which god you believe in. They influence your energies, enhancing or changing them, therefore they care only about their quality.
Similarly, voodoo spellcasters do not look at their customers' social or religious background. Their goal is to put their energies in order and then improve them. The changes introduced into your energies change your life and your fate.
Question: I believe it is always better to order a voodoo ritual from someone living in Haiti because only Haitian shamans can ensure that I take full advantage of voodoo magic. Am I right?
Spellcaster Maxim's reply: I am sorry but you are making the same mistake as the author of the question above. What I am trying to say is that any spellcaster can master voodoo magic, provided he studies it at least for a few years. So it does not matter where the spellcaster lives. If voodoo spirits consider him worthy of acting as their go-between and connect them and us, people, they will help him master voodoo magic sooner and perform voodoo rituals properly.
Europeans can be very good at playing African music and Japanese people can play European music. We do not have to play only our national music. All we need to become good musicians is to have a good ear and work hard. This is also true for those who want to become voodoo spellcasters. To become a good one, you need to have a gift for magic, naturally, and work hard mastering voodoo magic.
Question: I have a question to ask. The other day I contracted a spellcaster from North Africa.
He claims to be a very powerful voodoo shaman.
However, he insists that I visit him as this is the only way he can help me. I live in Canada and I cannot go to Africa as it is too expensive. What should I do? Should I borrow some money and go? Or do you think I should find someone here in Canada or the US? But I am afraid of becoming a victim of a scam.
Spellcaster Maxim's reply: Let me tell you something. The majority of scammers, frauds and con artists live not in Canada, Europe, Australia or Latin America. They live in Haiti! Locals know that a lot of tourists come to Haiti in order to experience voodoo magic. So pretty much any Haitian can take advantage of it and pretend to be a voodoo spellcaster capable of performing the most complex voodoo rituals.
The point is it does not matter where the spellcaster lives. For instance, I live far from Haiti, yet I have the knowledge and skill to perform rather complex voodoo rituals. In addition, I would like to draw your attention to the fact that all truly powerful spellcasters can provide their services to their customers remotely. As a rule, they only need to have a picture or a personal thing of their customers and the people they need to put their spells on (if there are any). Professional spellcasters do not insist on a personal meeting. So why do you think your African spellcaster does not want to work remotely? Think about it and at least be careful. Is he not strong enough? Or perhaps he is up to something much worse… who knows.
Question:
Do you happen to know ritual to break up my wife with her lover and increase my income?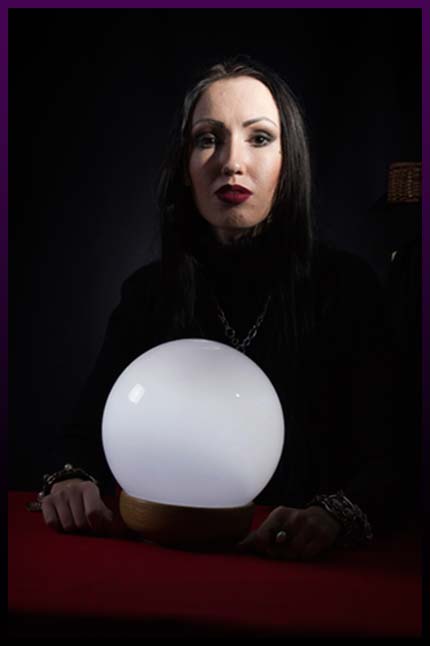 The latter is critical to me because my wife left me because of it – I could not satisfy her financial needs.
Spellcaster Maxim's reply: No magic offers "three-in-one" or "four-in-one" rituals. Voodoo magic is no exception. To fulfill your request, a set of rituals is needed, and the rituals need to be performed one by one. This is what needs to be done:
- Break up your wife and her lover;
- Rearrange your energies to ensure your wife wants to be with you again;
- Change your fate and perhaps your karma to connect to the energy of money;
- Protect you against financial losses in the future or wrong decisions which could make you poor again.
Thus, you need not one but five rituals. So if you want to change two or more aspects of your life, you are going to need several voodoo rituals.
Question: After doing some research, I realized voodoo rituals are more costly than, for instance, Muslim or Gipsy ones. Why? Because they are more exotic?
Or because voodoo magic has been very popular lately?
Spellcaster Maxim's reply: The price of any ritual is calculated from a number of parameters: the energy the spellcaster is going to apply to perform the required spell; the time the spellcaster spent studying magic and will spend helping you; the price of the magic accessories he needs to perform his ritual. Unlike the first two aspects which are hard to assess, the last one is very easy. Voodoo accessories are much more expensive than any other magic accessories. They are rare and not easy to find, and their production is costly and complicated. This explains why a voodoo ritual is more expensive than any other magic ritual.

| | | | | | |
| --- | --- | --- | --- | --- | --- |
| | | | | | (votes: 41, rating: 4.63) |