Get a powerful love spell casting experience without using a professional spellcaster's services
13.07.2019
Esoteric, astrologer, writer
Powerful love spell casting – Part 1
In some sense this article is a continuation of my article about the most powerful love spell, which you can read HERE.
But today we will move from theory to practice. I, spellcaster Maxim, am going to tell you about the art of powerful love spell casting which you can master as well, as the spells I am going to talk to you about are surprisingly simple and safe.
TANGERINE RITUAL TO FIND OUT WHO MAY FALL IN LOVE WITH YOU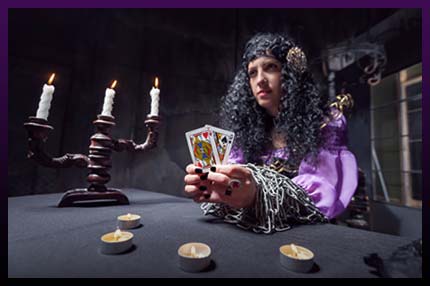 This powerful love spell ritual is performed with the use of a small and ripe tangerine which you can buy in any local grocery store. Bring it home and put it near your bed. Do not touch it until the next morning. In the morning bring it to the bathroom. Fill the sink or just a bowl with cold water and wash your face without using soap. Make two holes in the tangerine – one on the top and the other one on the bottom – and put it in the water. Keep it underwater for 10-20 minutes to let it absorb some of your energy. Then divide it into segments and visit everyone you expect love from. If you have to visit just two people, split the tangerine in half and treat each of the persons to one half. If there are more people you need to visit, divide the tangerine into a corresponding number of segments. If any segment is left for any reason, eat it but do not throw it away. As for the peel, bury it or leave it under a beautiful tree.
Here is how this ritual works. The one who is destined to love you will call you or text you before midnight. It means you have a good chance to be happy with this person so go ahead and put a powerful easy love spell on them. Do not put a love spell on those who reach out to you after midnight, as this work should be done by a powerful magic practitioner. If no one calls or texts you, it means none of these people are right for you. If you cannot treat someone to your tangerine for any reason, it means this person is not right for you either. If you really want to be with this person, hire a professional spellcaster to help you.
Powerful spells of love for based relationship
Men need a carrot and women need a ripe pomegranate to cast this spell. Pick a carrot that is as big as your erect penis, while the pomegranate should be the size of your groin. The bigger your penis the bigger carrot you need. However, be honest with yourself and try to make sure your carrot is neither too big nor too small for you.
Here is how you use a carrot to cast this easy and powerful love spell. Cut it to make it look like a clothespin or a money clip, put your picture into it, and wrap it in film. Three days later take the picture out, grind the carrot and dry it to make some carrot powder. Add some of this powder into the food of the woman you love to make her sexually attracted to you. She is going to want you so much she will not be able to resist you.
Women should cast this powerful spell of love in the following way. Crisscross cut your pomegranate without damaging the seeds and then carefully tear it into pieces with your hands. Put aside the seeds which fall down. Throw out the peel and everything there is on it. Put the seeds you put aside into a bag and put the bag under your pillow. In the morning squeeze some pomegranate juice from those seeds and add it into the beverage of the man you love. This ritual usually takes effect in about three days and expires in 4-6 weeks.
People who have been reading my articles for a while which I publish on my website called Spellcaster Maxim know such short term is normal. They know that a truly powerful and effective love spell that will last can be cast only by a professional magic practitioner. For example, my love spells last for 5 to 7 years on average.
The powerful love spell that works – Questions and clarifications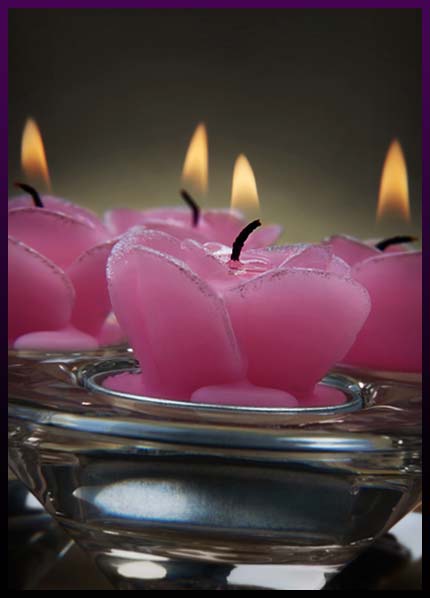 Question:
"I have a minor mental illness. Am I allowed to cast a powerful spell to attract love?"
Spellcaster Maxim's reply:
No, people with mental disorders, severe or not, are not allowed to cast love spells. Also, love spells should not be cast within one week after drinking alcohol and during one's period. Of course, love spells are prohibited for people under the age of 19-20.
Question:
"What is the best time to cast a love spell?"
Spellcaster Maxim's reply:
In terms of the seasons, it is spring when leaves are growing and flowers are blooming. Speaking of the moon phases, the waxing phase is preferred. The exceptions are two weeks before and after your birthday and major holidays.
Question:
"Which items shouldn't be used in the ritual?"
Spellcaster Maxim's reply:
Do not use anything related to black magic. These could be rings, ceremony knives, black candles, images, ceremony bowls, and bells to call up demons. Make sure your accessories are not black magic before casting your strong and powerful spells or your spell will be cast improperly resulting in multiple negative effects.
Question:
"Do I have to fast before performing a ritual?"
Spellcaster Maxim's reply:
Yes, you do. Fasting increases your energy levels dramatically (read my articles about fasting and magic rituals) while purifying you and helping you overcome your fears and doubts. Fasting is not required in rare cases, for example, when abstinence from certain foods can have some negative health effects.
Question:
"What easy powerful love spells that work would you recommend for beginners?"
Spellcaster Maxim's reply:
Only those you can find on my website, because it is basically the only website offering users completely safe information about magic and its rituals.
Question:
"When will I see the results?"
Spellcaster Maxim's reply:
It is difficult to answer this question because different rituals start working within different timeframes. If you ask me if my powerful love spells work fast, the answer is yes, and I always specify when the results should be expected for every ritual I describe. Besides, let me remind you that home magic is not very effective, so most likely the results will be unsatisfactory at all. So it is always better to contact me right away so I take care of it for you.
Question:
"I've been wondering how to cast powerful love spells on a silver ring and an apple."
Spellcaster Maxim's reply:
I will tell you about it in the next part of this article.
Casting the most powerful spell for love at home – Part 2
TWO APPLE AND SILVER RING LOVE SPELL
This is a very simple and powerful love spell. To cast it, you need an apple, which is believed to be the king of all fruits, and silver, which is as valuable as gold from the mystical perspective and is great for love magic.
To begin with, buy a silver ring (in case you do not have one) with no stones and inscriptions and wear it as a wedding ring for at least two weeks. Then buy two apples – one representing the man and the other representing the woman. Below are some guidelines for choosing apples:
- Avoid apples with dents and dark spots;
- Avoid wormy apples;
- Smaller apples should represent short men and women, while bigger ones should represent taller persons;
- Green apples are used to put a love spell on young people;
- Ripe apples are used to put effective love spells on older people;
- Both apples should come from the same store;
- Yet the apples should come from different shelves.
Put the apples in a bowl with cold water one day before the ritual and in 24 hours take a good look at them to make sure the apples are not damaged. If you see any damage, discontinue your ritual immediately. It is a sign given by Higher Powers that you should not cast this love spell. To find out why, professional fortune-telling is needed, so you need to hire an experienced magic practitioner for that.
If the apples are fine, wipe them dry and put them on the east-facing windowsill. Note that the apple stems should be long, healthy and strong.
Make a deep cut in each apple going all the way down. Put your picture in the apple representing you and your loved one's picture in the apple representing the person you love. The pictures should be small enough to fit inside the apples without any corners sticking out. Now tie a red string to each of the apple stems. Tie the loose ends of the strings to the silver ring. Bring the apples together with your hands, close your eyes and say,
"There is just one wish I want to come true. Let this man fall in love with me and love me for as long as I love him and stay faithful to him. I promise to stay faithful and take care of him if he loves me. Please fulfill this wish of mine!"
That is it. The spell has already started working. It will reach full capacity in about a week. This is when your loved one will start showing interest in you. If nothing happens, I will be happy to provide my professional services to you and cast an extra powerful love spell for you. All my love spells are very powerful and have long-lasting effects, yet they do not last forever. Why? Check out the FAQ section and you will find it out.
Instant powerful love spell with a phone
If you want your loved one to call you as soon as possible, perform this simple ritual. Take his picture and put it on the table to your left. Put your picture to your right. Put your phone in between the pictures. Say your loved one's name twelve times and then dial his number without entering the last digit. Then repeat his name 12 more times adding "Call me" every time. The ritual can be performed three times in total.
If the bond between you is strong, you will get a phone call even before you finish the ritual. If he does not call you before midnight, it means there is no bond between you at all and the next stage involving casting the most powerful love spells is not recommended. You need a professional and experienced magic practitioner for it, while any amateurish attempts to cast a love spell can only make it worse.
Real powerful love spells that work – Questions and clarifications
Question:
"I performed a ritual at home and strange things have been happening in my house ever since. For example, I keep losing small objects, especially jewelry. Thus, I've lost three earrings in less than two months and each earring is from a different set. I can't find my pocket mirror and coins go missing as well. Does it mean some entity is messing with me, like you always warned?"
Spellcaster Maxim's reply:
I do not think so. It looks like you released some energy into the space around you instead of putting it into your very powerful love spell. This allowed some entity to get inside your house. Luckily, it is not an evil entity. By stealing things from you, it is making you pay for the help it provided for you to perform the ritual successfully. So it is not dangerous. At least for now. However, this spirit needs to be driven away anyway, so I suggest that you hire a professional spellcaster to examine your house, find out what is going on, and take appropriate measures.
Question:
"I read in one of your articles that it takes even the most powerful love spells in the world up to several weeks to bring some results. Why does it take it so long? And why even the best of your love spells do not work forever? I read about it in your articles too."
Spellcaster Maxim's reply:
Instant spells are non-existent because some preparation is needed for each spell, which usually takes at least one week. Also, you need to wait for the moon to show a waxing phase because this is the only phase when light love rituals can be performed successfully. You also need to wait for the energies in your loved one to change under the influence of magic so that this person falls in love with you. As for your questions about why even the strongest of love spells never work forever, the answer is in the video below.