Spell Casting Services. Golden Rules for Customers
10.10.2016
Esoteric, astrologer, writer
Nowadays spell casting services provided by spellcasters and witches are used by every fifth person living in a big city. This is a global trend. Yet official statistics tend to understate these numbers. The problem is the majority of magic salon customers never admit having been provided the services of a spellcaster or a witch.
However, according to both official statistics and the world's most powerful spellcasters, the number of the people ordering and paying for such services will be growing. This means the number of fraud and scam victims, along with the victims of inexperienced spellcasters, will be growing as well. Today I want to tell you what to pay attention to in order to choose high-quality spell casting services and protect yourself from incompetence or fraud.
Spell casting service, the basic rules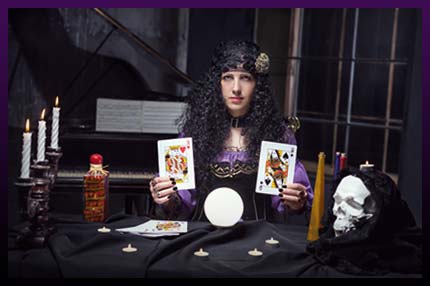 1. Before ordering the services of a spellcaster (by spellcaster I also mean sorcerers, psychics, healers, witches, etc.), think everything through once again to make sure there is no other way to solve your problem. For example, consult your doctor before contacting a healer. If you have a relationship problem, first try to fix it by yourself by changing your attitude. If it does not help, you may consider using a love spell.
2. Magic needs to be paid for. It is not only about money. Thus, white magic needs your light energies to help you, while black magic will need you to become an energy donor for a while, giving your energy to your black magic spellcaster or whatever evil entity has been called for.
3. It is important to listen to your heart. Do not contact a psychic if even browsing his website makes you uncomfortable. Higher Powers may warn you about danger through your nightmares, panic attacks, tearfulness or unexplained fatigue, as well as through your changed behavior or that of your loved ones. The fact that you have been angrier or meaner than usual may be a sign that some evil forces have their eye on you and are trying to influence you.
4. Do not believe everything spellcasters say on their websites. Find out if the spellcaster is telling the truth by reading the reviews about his work. If you cannot find any customer reviews on the Internet, this person either is a beginning spellcaster or has not done any good to anyone.
5. Such statements as "I can help anyone" or "guaranteed success" should raise a red flag as well. No spellcaster is strong enough to help all people. Sooner or later every spellcaster encounters a customer they cannot help. On top of that, making any statements regarding the results of a spell is pointless without carrying out an initial examination or telling the customer's fortune first.
6. Do not trust a spellcaster offering you to have your subtle bodies scanned or fortune told by another spellcaster. Clairvoyance is one of the basic skills needed to become a professional spellcaster.
7. Find out when the website was founded though an appropriate website (they are usually free). The longer the spellcaster has been offering his spell casting services, the higher the chance he has enough skill and experience to help you.
8. Do not think black magic spellcasters are more dangerous than white magic ones. If your spellcaster is a professional in his field, his black magic spells and rituals will resolve all your issues without hurting you.
9. Stay away from those trying to intimidate you. Intimidation is a way to manipulate people and trick them into paying for the services they do not need. A professional spellcaster will describe all your problems and promise to find a solution.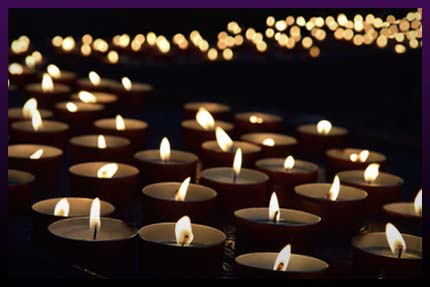 10. It is okay for a spellcaster to admit he cannot help you and refer you to another spellcaster. It means he knows how strong he is and values both his and your time.
11. Write a letter to your spellcaster and read his reply. Check it for grammar mistakes, typos and misused terms. If a spellcaster's reply makes you question his professionalism, find another spellcaster to work with.
12. Call your spellcaster to make sure it is not a school boy or a college girl trying to make some money.
13. Never reply to spam. True spellcasters promote themselves through ads or rely on Higher Powers. Often the best form of promotion is word-by-mouth advertising when spellcasters get dozens of new customers after helping just one person.
14. The price of spell casting services varies depending on the customer. Never work with a spellcaster who shows you a price-list. Thus, one and the same love spell may cost 100 dollars to some customers and as much as 4,000 to others. The price of a spell is calculated based on the customer's energies, karma, etc.
15. If spell casting services get you in trouble, insist that the spellcaster fixes everything and performs the ritual (or rituals) over again. If he refuses, find another spellcaster as soon as possible because even a small mistake made by a spellcaster may result in the customer's severe energy, chakra diseases and mental disorders.

| | | | | | |
| --- | --- | --- | --- | --- | --- |
| | | | | | (votes: 41, rating: 4.61) |