Talisman for protection with maximum effect
14.02.2017
Esoteric, astrologer, writer
From a reader's letter:
"The other day I watched a video on YouTube where a yogi was telling about some risks people living in apartments are exposed to. For example, if there is a bad person in the apartment house, he infects the other residents with his negative energies, or if someone watches porn, the others are stained with the energies of lust. Can you make a talisman for protection to protect me against the energies of my neighbors?"
Spellcaster Maxim responds:
I can make any protective talisman to protect you against any kind of negative energy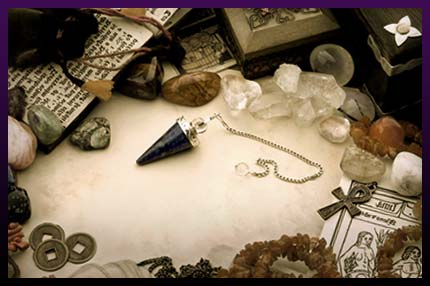 However, I have a question to ask. Are you sure the danger comes only from the people living in your apartment building? Do you think you are fully protected when you go outside? What about the negative energies you are exposed to on the subway, at work or while buying groceries?
Therefore, you need a talisman of protection to protect you against all kinds of dark and destructive energies, including those coming to you from your neighbors, to be fully protected.
From a reader's letter:
"Here's my problem.
I have a talisman for protection to protect my family
When we are at home, I feel calm because I know everyone is protected. But what happens when my wife and I go to work and our children go to school? Are we still protected by my talisman?"
Spellcaster Maxim responds:
It is difficult to answer your question because I do not know which branch of magic is protecting your family and neither do I know the name of the spellcaster who made your talisman. To be sure your family is protected 24\7, buy my talisman which protects family members remotely. However, for better protection, you should buy several talismans for protection, one for each member of your family. That way, you will be able to carry your talismans with you, knowing that nothing is threatening you.
From a reader's letter:
"I live in a bad neighborhood. I'm not a racist and I don't judge people based on their skin color or religion. But I'm worried about my son. There are some boys in his class who I'm afraid are bad influences. I don't want my son to grow up to be a criminal or take drugs. I'm really worried. Do you have a protective talisman to protect my son against such bad influence?"
Spellcaster Maxim responds:
I would like to repeat that magic can be used to solve an array of problems. In your case, you need a talisman of protection against bad influence. Also, there are other talismans which could work for you. There are:
A money talisman to help you get rich and move to a better neighborhood to stop the unwanted influence;
A talisman to make your child stronger. With this talisman, your son will know what is good or what is bad and stay away from friends who are bad influences;


A talisman to help you get married and move to another neighborhood.
Contact me and I will tell you about the options you have to solve your problem and help you choose the best one.
From a reader's letter:
"I live with my mom in a typical horror-movie house. Although no one was killed here (that I know if) and the house is not built on some old Indian cemetery, it's really scary here at night. I keep hearing noises which nature I can't understand. Sometimes I'm so scared that I have to take a sleeping pill to fall asleep
Will your talismans for protection help me?
Will it fix my house?"
Spellcaster Maxim responds: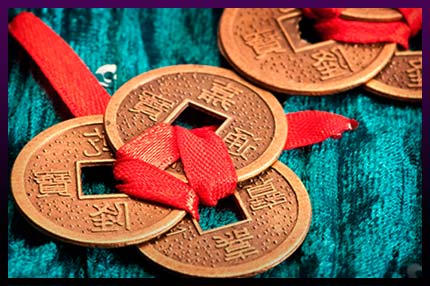 Perhaps, there is nothing scary in your house. Otherwise, it would have affected your life, health, dreams, etc. However, I can make a talisman for protection for you protecting you against the energies of old houses. Also, please consider buying a talisman protecting your against your fears and imagination. It will clear your mind and casual chakra so the next time you hear some noises, you will know it is the old floor but not someone's steps. Use this talisman and you will not waste your time and energy on groundless fears.
From a reader's letter:
"My daughter is a nurse and her job is nothing like they show in those TV series about nursing. She is not just tired when she comes home from work. She's exhausted. Although she doesn't say anything, I can see it's getting more and more difficult for her to work there. I don't know what's going on. She's always wanted to become a nurse and then study to be a doctor, but now I see she's changed her mind. Can your talismans give her the energy to pursue her dream?"
Spellcaster Maxim responds:
Your daughter needs not an energy but a protective talisman
Sick people are energy vampires. Whether they want it or not, they suck other people's energy to recover. Strong people can protect themselves against such energy vampirism, but your daughter, a vulnerable and sympathetic person, chooses to share her energy with them. This is why she comes home exhausted. With a talisman of protection, her energy will be safe and she will still be helping other people without losing her energy. In my experience, professional medical help is more effective than any shared energies. Please explain it to your daughter and offer her to wear the talisman for protection that I will make shortly. I assure you it will get better.
From a reader's letter:
"I love my wife and I don't want to divorce her but there is something about her that's killing me. She likes 'collecting' other people's problems. Our relatives and friends complain to her about their problems literally passing them onto her. As a result, she brings all this dirt home and I can feel how it's staining me and our children. We get sick a lot and fight all the time. Do you think your talismans for protection can help us?"
Spellcaster Maxim responds:
You are right. You need a powerful and reliable protective talisman
I will make one shortly. However, one talisman of protection may not be enough. Your wife's subtle bodies need to be cured because I suspect there are some holes in it letting negative energy in. People feel it and pass their problems and diseases onto her. After I clean your wife's energy, I will clean yours and those of your children. Then I will clean your house. This is when your talisman for protection should be activated for best results.
From a reader's letter:
"I know a lot of spellcasters are pretty skeptical about the talismans for protection offered by online stores which also sell souvenirs and accessories. However, when you google 'protective talisman', 'talisman of protection', 'talismans for protection' or 'talisman for protection', you get those websites but not the websites selling some unique, one of a kind artifacts. Is there a chance that spellcasters' claims are just a way to eliminate competition? Such online store can't be popular for no reason, can they?"
Spellcaster Maxim responds:
Such websites are promoted artificially. If you want to make some conclusions regarding the quality of a protective talisman, study the statistics. Find out which talismans for protection are more effective – unique talismans for protection made by true spellcasters or mass produced talismans for protection. I can assure you that no protective talisman bought at such a gift shop has ever help anyone, unlike any talisman of protection manufactured by a powerful spellcaster, provided the handling and storage conditions are met.
If you want, carry out an experiment. Buy one talisman from one of such stores and one from me and see which one will help you. I promise you that you will be so impressed by the power of my talisman that it will change your attitude towards talismans for protection dramatically, so next time you know whom to buy magical talismans from.

| | | | | | |
| --- | --- | --- | --- | --- | --- |
| | | | | | (votes: 42, rating: 4.64) |