Who are real voodoo spellcasters?
03.05.2016
Esoteric, astrologer, writer
If you google voodoo spellcasters, you may think there are dozens of thousands of spellcasters who are able to perform any voodoo ritual for you, no matter how complex it is. In fact, there are not that many real voodoo spellcasters out there and the majority of people claiming to be voodoo experts are liars.
Even if someone sincerely believes he is a voodoo spellcaster but he has never been to Haiti and had voodoo teachers teaching him voodoo magic, he cannot be considered a voodoo spellcaster because he has not been initiated and connected to the right egregor.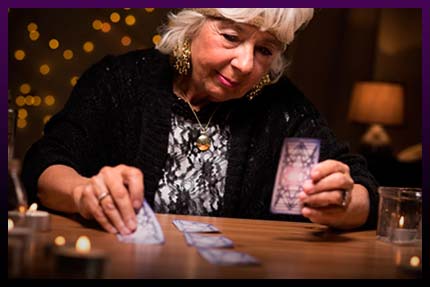 Such sorcerers and witches who have had no real experience with voodoo magic are in serious danger. Our reality quickly puts things in their places so any liar will sooner or later regret deciding to practice such dangerous branch of magic as voodoo magic. They will be punished for all errors and inaccuracies they made while performing their voodoo rituals. The punishment will be severe – voodoo magic is very cruel with everyone who tries to practice it without being initiated and having no special knowledge and skills.
However, real voodoo spellcasters do exist
If you find one after googling "voodoo in Miami," "voodoo in the United States" or "voodoo in London," consider yourself lucky. If you do not want to count on good luck but want to learn how to find real voodoo spellcasters, I, spellcaster Maxim, can teach you. Hopefully, the information that I am going to share with you in this article will come in handy for you.
1. There are three categories of true voodoo spellcasters
African shamans – people who live in Africa and never visit the US or Europe.
Haitian shamans – they also barely leave Haiti and prefer to have their clients come to them if they need their help.
Students of shamans – people who were taught voodoo magic by real voodoo shamans, were initiated (which is a very difficult process) and left to perform their voodoo shamans in their home countries.


The rest are not real voodoo spellcasters, no matter how hard they try to prove otherwise.
2. True African sorcerers (such as, for example, Nigerian sorcerers) do not provide their services online.
Moreover, African magic is rarely voodoo magic
I have told you multiple times why you should not confuse these two branches of magic.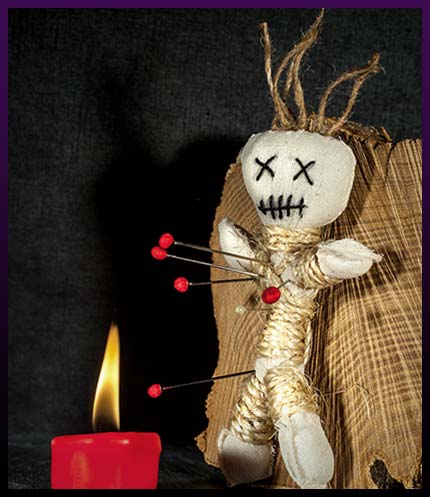 3. Today, more and more people claim to be middlemen working with voodoo spellcasters. I, spellcaster Maxim, would not recommend you working with them. First and foremost, middlemen do not know magic well enough to understand which help you need. Secondly, they bear no responsibility for your safety. They do not care how experienced, or inexperienced, the spellcaster is because their job is to only let the spellcaster know of your request. Thirdly, many of such middlemen vanish with their clients' money which is also quite unpleasant, is it not?
4. Speaking of voodoo in the United States, specifically voodoo in Miami, those spellcasters are people trying to make some impression rather than actually help others. Their goal is to let the rich and famous say proudly, "I have a voodoo spellcaster working for me." So, as a rule, they are not real experts in voodoo magic.
5. Do not believe voodoo spellcasters who have their own online stores selling products requiring no special charging. No magic accessory is multipurpose in magic and each love potion or voodoo doll is custom-made. If someone tells you that you need to buy a voodoo doll, amulet or love potion from his online store, do not let yourself be fooled.
6. Be careful with people practicing voodoo UK
Yes, most of them are from the regions where voodoo magic used to be very popular. However, these people are usually not shamans. They choose to provide voodoo magic services to make money. All their rituals are either useless or trigger magic retribution. A lot of them can be found if you google "voodoo in London."
7. The shaman's gender is essential in voodoo magic. Work with a male shaman if you seek wealth, healing, peace, or purification. Look for a female shaman if you want to put a curse on someone or remove one, cleanse your subtle bodies, get your revenge, or protect your children with magic. Male shamans are better at love rituals, while female shamans are better at casting break-up spells.
8. Real voodoo spellcasters always require a prepayment and this has nothing to do with their pride or fear to be cheated. True voodoo magic services are not cheap, and money is needed even when the spellcaster only begins to prepare for his ritual. This is why a prepayment is mandatory. A liar will not care about the prepayment because he does not have to prepare for anything. His goal is to pretend that a spell has been cast and then see what happens. If you like the changes, the fraud will say this has happened courtesy of his spell and make you pay for it.
Real voodoo spellcasters will never ask you to participate in their rituals
9. They can take care of everything by themselves. If your spellcaster asks you to do something, be careful. Never agree to make a voodoo doll or provide a rag soaked in your menstrual blood or semen of the object of your love spell or any other spell.
10. Be careful when someone asks you to "sell your soul" or "lend it." If you agree, it will be very difficult to save you or even impossible. So try not to make such a mistake in the first place so you do not have to spend years and thousands of dollars fixing it later.
I, spellcaster Maxim, have the right to advise you on voodoo magic because I am one of the best voodoo spellcasters in the world and my skills and experience enable me to perform voodoo rituals safely. All my clients know that so I do not need to promote myself. If you have not worked with me and have not enjoyed the amazing results of my work yet, contact me and see I what I can do.
With voodoo magic, I can help you solve all your financial and health problems, keep or create a family, find love, eliminate enemies and competitors, and do many other things. On top of that, apart from voodoo magic, I can use other branches of magic meaning I can help you solve any problem you can possibly have.