Powerful black magic for gay love
Esoteric, astrologer, writer
Black magic for gay love – To use or not to use
Question:
"As you may know, it's difficult for gay people to find a magic practitioner to cast a gay love spell. Those few spellcasters who agree to provide their services to gay people usually offer just spells of black magic for gay love. Why is it so unfair? Are gay black magic spells the only way to make a gay person happy?"
Spellcaster Maxim's reply: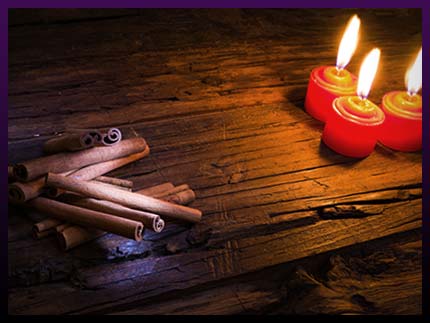 It is not the fault of magic practitioners. This is due to the human energy nature. It is more difficult to put a love spell on a homosexual person than on a heterosexual one. It is just the way it is. Before using black magic for gay love which is one of the most popular ways to bring two men together, the spellcaster works with the men's chakras. They work differently in men and women. One chakra works as "+" in the man-woman couple, and the other works a "-". Take two magnets with such polarity and you will see that they are attracted to each other.
In the man-man couple, the corresponding chakras have the same polarity, either positive or negative. As a result, it is very difficult to bring two men together. Moreover, some magic practitioners are unable to do that. As a result, they stick to the path of least resistance and use gay black magic.
Question:
"How is it different from the spells offered by you?"
Spellcaster Maxim's reply:
First and foremost, my spells do not force love like black magic for gay love does. The majority of black magic rituals involve force. Put simply, this is what black magic practitioners do:
They get an order;
They prepare themselves for the ritual;
They move to the subtle levels;
They find the target's energy imprint there;
They hack it to get inside the target's subtle bodies;
They upload a program to adjust the function of the target's chakras.
The target stars acting like an obsessed person or like under hypnosis, fulfilling the program put inside his mind by the spellcaster – he wants to be with the spellcaster's client. Also, victims of gay black magic, especially gay sex spells, can feel an unnatural desire to be with the client. They cannot think about anything but having sex with the client. They are like drug addicts willing to risk their career, freedom and even life to get another dose. In my opinion, it is a major disadvantage of gay love magic.
Is there an alternative to gay black magic?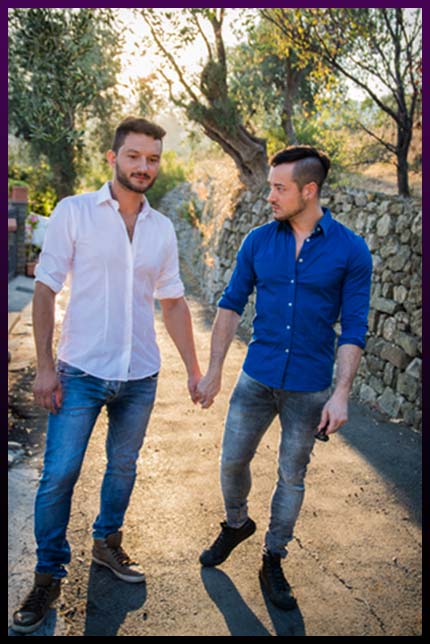 Question:
"What do I do if I don't want to force the man I love to love me? Black magic for gay love gives me shivers! Should I not consider magic at all?"
Spellcaster Maxim's reply:
If you are reading this article, you should not give up the idea of using magic because the rituals I offer are completely different. I prefer not to use gay black magic because I believe no one has a right to deprive a person of freedom of choice. Love spells should influence the man in a way so that he would fall in love with another man naturally and on his own free will. That way, Higher Powers will approve and protect the relationship created with the use of magic and will keep it from falling apart due to some problems or fights, and the love will live for a very long time.
Question:
"But it's your words that the majority of magic practitioners prefer to use black magic for gay love when they need to bring two men together. Isn't your above statement true for the current situation with gay magic?"
Spellcaster Maxim's reply:
I am talking not about other magic practitioners, but about myself – a spellcaster with many years' experience in same-sex love spell casting. As a powerful spellcaster, I am telling you that gay black magic is not the only solution to your problem.
If you do not like it for some reason, if you are afraid of black magic, or it is against your moral or ethical principles, you can buy one of my love spells which do not force love. Unlike black magic for gay love, such rituals are never fast. It will take me a lot of time to readjust your chakras and those of your loved one to change the polarity of each pair of corresponding chakras to make them attract each other. This process cannot be fast. However, waiting is not a big price to pay for high-quality magic services which can help you be happy with the man you love.
Question:
"Aren't you afraid to reveal the secrets of your work to readers?"
Spellcaster Maxim's reply:
I am not afraid because there are not many magic practitioners in the world as qualified as I am. Besides, the recipes of the world's most powerful love spells have been known since ancient times. However, not all magic practitioners have enough inner power to cast them successfully. I do have such power and I am not boasting of it and I am not ashamed of saying that. The mission of each spellcaster is to serve people. A part of my mission is to help gay people find love and be happy.
Question:
"Do you work only with gay people?"
Spellcaster Maxim's reply:
I specialize in providing magic services to heterosexual couples, people in search for love, people who want to save their relationship or get their loved one back, and people fighting to save their marriage. However, I am always open to working with gays and lesbians. Especially, if they believe my work can change their life. It is very difficult for me to work with the people who do not trust me and the people who do not believe in magic in general. It is better for such people to go straight to one of the psychologists whose help is statistically 90% less effective than that of the simplest gay black magic spell.
Below are a few more answers to the questions about black magic for homosexual people.
Question:
"Can you put a love spell on a famous actor who as far as I know is gay?"
Spellcaster Maxim's reply:
A man's homosexuality does not guarantee that the love spell will be put successfully. Thus, under certain circumstances white and black magic for gay love can be used to make a heterosexual man fall in love with a gay man. At the same time, sometimes it is impossible to do the same to a homosexual man. Your request is one of such cases.
No true spellcaster will agree to put a spell on a famous person – an actor, musician, politician, sportsman, etc. Such people rewarded with a special fate are protected by Higher Powers even before they are born. As a result, any spells, even such relatively harmless spells as gay black magic spells, bounce back as if they are protected with a strong energy or karmic shield. After that, it hits the client of the magic practitioner or the one who is trying to use black magic for gay love at home.
Therefore you should use spells to influence only people having the same social status. The gap between your energy potentials which is not in your favor can result in quite an unpleasant magic kickback hitting you. When you buy a gay black magic spell or other spells of black magic for gay love from a true spellcaster and especially from me, you will never be in danger and will avoid such problems.
Question:
"Could you tell us how to use black magic for gay love for oneself, provided it won't have any negative consequences?"
Spellcaster Maxim's reply:
Okay, I will teach you one of such spells. It is good because it can influence people with medium energy levels, as well as the fact that it does not have negative consequences. Watch the video and find out more.

| | | | | | |
| --- | --- | --- | --- | --- | --- |
| | | | | | (votes: 13, rating: 4.18) |