A spell for marriage if you want to love and be loved
Esoteric, astrologer, writer
A spell for marriage comes in a variety of forms
A quote from the letter:
"No matter what website about magiс you go to, they offer you 'to cast a spell for marriage in the shortest time possible' and that's all. They don't say a word about the relationship you'll get. I my opinion, all those sorcerers and witches are people who'd do whatever it takes just to be paid. People are like robots. They want to use love spells not because they want to love and be loved and happy, buy because they are forced to do it by some program inside their head. I guess I'm not like everybody else. I want to use a spell for love marriage to be married to the man who really loves me. I just want love. Nothing else."
Spellcaster Maxim's comment: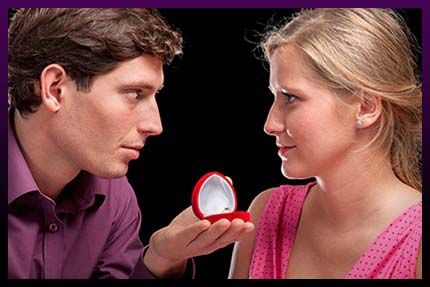 A spell for marriage comes in different forms and their quality is different too. But you are right. The majority of magic practitioners do not try to achieve the best results possible. You come to them and say you want to marry a man. "Perfect!" they reply. "Your wedding will be in a few months."
Putting aside the fact that most of them will fail to keep their promise, let us assume the ritual proves to be successful and you actually get a proposal. What does the magic practitioner do? He says, "Great! Then my work's finished!" and your collaboration is completed. He throws you into your future and the family life created by magic like a blind and helpless kitten without warning you that your marriage will not necessarily make you happy and your husband will probably not even love you. Influenced by a black magic love spell, he will be forced to marry you.
But things could have been different. If you had asked me to put a spell for love marriage, you would have gotten a relationship that is based on love. Such relationships can be created only with white magic spells which I specialize in. Note that you can have a happy relationship only with someone you truly love. When I put a white magic love spell for marriage, you have to share your love for your future husband to develop feelings for you.
He will fall in love with you and his feelings will be natural. He will not be forced to love you, so your love will make him happy. When he falls in love with you, it will be his turn to give you his love, care and affection. Still, this is impossible unless your love for him is real.
This is when women are split into those who look for love and those who just want to get married. The first ones need romance, an opportunity to spend time with the one they love, the future filled with kisses and a lot of good time. The others need to have a ring on their finger, a beautiful wedding and a huge wedding cake. These are the clientele of the majority of magic practitioners. Unlike them, I, spellcaster Maxim, prefer to work with those who cannot imagine their life without love.
A spell for love marriage for lasting love
A quote from the letter:
"I took the trouble to go to the other side of the city to talk to an old witch. When I told her I wanted a spell for love marriage, she laughed at me and called me a fool. She said a spell for marriage needed no love. 'Eventually, your love will be gone. When it's gone, what will you be left with? Some memories of a man who once loved you? Spells don't work forever. A spell for love marriage will wear out one day, too. Therefore, it's better to marry someone for money rather than for love. When you divorce, you'll at least have money."
Spellcaster Maxim's comment: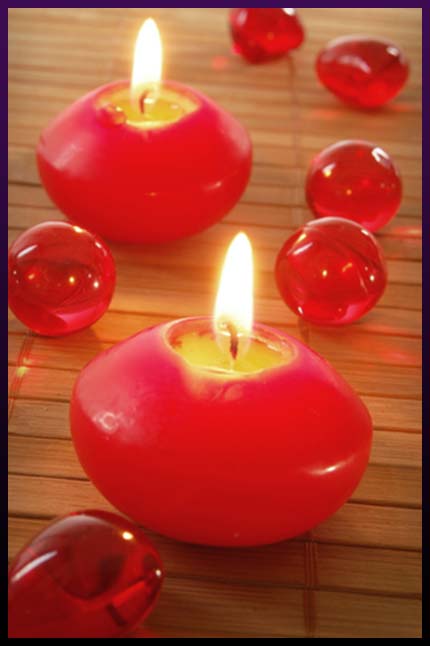 Women have turned magic into a business. No, they do not have their fortunes told and do not ask for a spell for love marriage. They ask witches to put a love spell on a man to divorce him and get half his money. It is very easy to put a love spell on a man using black magic. In general, it is easier to do evil than good.
If you look for love, I will be happy to help you. I agree with the witch on one point. A spell for marriage will not work forever. Nevertheless, it will give you a few years of happiness. This time should be enough for you to make the man love you without magic. Have you ever heard about the unity of souls? Magic allows souls to get to know each other. They do the rest by themselves, turning a spark of the white magic love spell into a flame of love.
In a few years the spell for marriage will wear out but the man will still want to be with you. By the time this happens, you will be his closest friend, his amazing lover, ally, the mother of his children, and his family. Sooner or later love fades away. When it happens, those who have become each other's best friends still want to be together. If you are strangers to each other, if you are indifferent and selfish, you will split up the moment your relationship hits a rough patch without making a single attempt to save it.
The point I disagree with (I am talking about that witch you went to) is that the spouses can be well off only if there is no love. If you buy not one but several of my rituals, I will give you love and make sure neither you nor your spouse and children ever know what it is like to have health problems, money problems or bad luck. You will have everything you need to be happy and have confidence in the future.
One more quotation
A quote from the letter:
"It got me thinking that maybe magic is just not for everyone. Maybe we should stop dreaming of things that we can't achieve and forget about the things we've wanted. Maybe we should find a magic practitioner and ask not for a spell for love marriage but for a traditional spell for marriage which keeps people together not because they love each other but because it's just easier to be together. It's easier to have a partner who can take care of some things or who can help you achieve career success…"
Spellcaster Maxim's comment:
Do not give up! You can take full advantage of a spell for love marriage to find true love and be happy for as long as there are spellcasters like I am.
If you have found the one, let me know who that man is and I will do my best to make him love you back. If you are still looking for the love of your life, the one who can make you happy, contact me and I will help you meet him sooner. Even though he is one in a million, I assure you that you will find him and he will find you. Have you lost your love and cannot get over it? Do not give up. Reach out to me and I will help you get back together. I will give you your ex-lover back making sure his heart is filled with love for you and a desire to marry you.
I hope it was interesting for you to read that letter. I just wanted to explain it to you once again that any person can become happy with the help of professional magic. Do not give up on your dreams because I, spellcaster Maxim, know how to make them come true.
Afterword:
I would like to share a marriage magic recipe with you. The ritual described in the following video is performed using a photograph. It can be used not only by women but also by single men who are in love.