Spell to make someone fall in love with you instantly
Esoteric, astrologer, writer
I, spellcaster Maxim, would like to let you know right away that we are going to talk about the simplest of spells. If you are interested in more complex spells, you may follow the link about powerful love binding spells.
A spell to make someone fall in love with you instantly
I would like to save you from having to write angry letters. Since you are not a professional spellcaster, you can cast a spell to make someone fall in love with you instantly, but chances are you will fail. My loyal readers who have been studying magic under my supervision, and especially those who have downloaded a book to master professional magic, know that inexperienced spellcasters cannot cast spells well. To reach your goals through magic spells, you should study magic rituals at least for a few years. Alternatively, you can trust me with it and let me provide my professional magic services to you.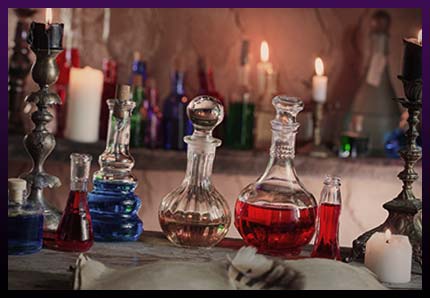 I cast high-quality love spells within the agreed timelines. I can give love to any person while keeping everyone involved safe. I, spellcaster Maxim, have excellent knowledge of all types and branches of magic, including voodoo magic, European magic, Eastern and Asian love rituals which are either black or white magic. How can you reach out to me? It is quite simple:
Contact me in any way convenient to you;
Find out the target's full name in advance;
Find out the target's date of birth in advance;
If possible, find out the target's place of birth;
Get a photo of the target and send it to me;
If possible (this will benefit the spell), get something that belongs to your loved one and send it to me;
Trust me with your love spell;
Be patient because very strong love spells take time.
There are not too many preparations to make and they are quite easy to make. At the same time, while the majority of my clients are patient and honest, now and then I come across those who try to cheat me. Thus, they give me the wrong name, or send me something that does not belong to the person I am trying to put a love spell on. Some clients hire another magic practitioner to cast another love spell at the same time I cast mine, expecting to get better results.
However, usually such clients break one of the key magic laws. Let me remind you that simple spells for love can be put only on a man or a woman you know in person, provided this person is not a public figure. When I find out that one of such guidelines is violated, despite the fact that they are clearly specified on my website, I discontinue my rituals immediately and give the client an opportunity to make it right. If the client refuses, I discontinue our collaboration. Let me warn you that in such cases I do not give the money back because I lose far more energy than I do when I cast the most complex of spells with you following the above specified guidelines.
Simple spells for love
You can find out more about easy voodoo magic love spells if you follow the link to the article about voodoo spells for love
Take a clean white handkerchief. When you are home alone, spread it on your knees, with your legs pressed together. Put the photograph of your loved one in the middle and meditate imagining you together. Cut the photo in four parts. Fold each part in two, then in two again, then again and again until you have a small lump of paper. Make a knot of one edge of the handkerchief and put one of the lumps in there. Do it three more times to have fourth edges tied in knots.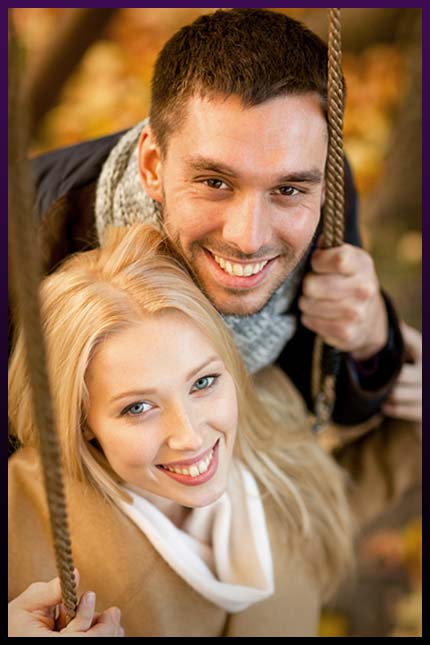 Without removing the handkerchief from your knees, say a spell,
"I love you very much. I can't live without you. But you don't see me, don't know me, don't love me. I tore apart not you but your non-love, taking the pieces to four corners of the earth and hiding them there. Since your non-love is gone, may love come. When you fall in love with me, you won't find anyone kinder and more loyal than me. I'll love you more than anyone else. I'll keep our love forever."
Put the handkerchief in your pocket and carry it with you. In about two weeks the spell will start working and you'll see its first results.
Powerful love binding spells
Never perform strong love spells without preliminary preparation. Every spellcaster, who once was a beginner just like you are now, can tell you a story about how he tried to do something that he could not handle at the time and eventually regretted it. I have a story like this, too. Like all neophytes, at one point I was overwhelmed with a feeling of being almighty. So I decided to perform a ritual which was too complex for me at the time and I ended up having a huge hole in my energy protection shield.
I felt like I had been expelled from heaven. I was so vulnerable that a simple evil eye curse could prove fatal for me, so I had to take a break from my studies which lasted for quite a long time.
All I was doing was trying to find a cure. It happened before the Internet became widespread so sometimes it was very difficult to obtain the information you needed.
Of course, now I know it was a part of my studies. But I was studying magic consciously, knowing since I was a kid that it would be my lifelong project. As for you, when you decide to cast one of the powerful love binding spells to attract someone and fail, you have to spend years recovering after it. It is unnecessary, dangerous and pointless.
A spell to bind someone to you
To cast this spell to make someone fall in love with you instantly, you will need to sacrifice your ring. There is one rule: the more expensive the ring, the more effective the spell.
The spell itself (in this article it is the only one belonging in the group of powerful love binding spells because it is quite safe) is to be performed over a period of three weeks. Wear the ring on your ring finger during the first week as if it were your wedding ring. If the ring has some inscriptions or patterns on it, study them carefully. On my website there are articles describing magical symbols and signs. Check them out to find out if your ring is suitable for magic. If it is not, use another ring or buy a new ring. However, it is better to use a ring you have had for not less than a year.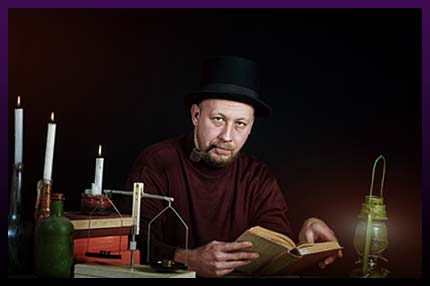 On the first day of the second week, cut the ring in half using a suitable tool. You have to do it yourself. Besides, the day when you cut the ring should also be the day of a new moon.
Put the two pieces of the ring on two photographs which have been prepared in advance. Take a photograph of your loved one and put it on the table. Put both pieces on it to make the ring whole again and on top of it put your photograph face down. Light three white candles next to it. When they burn down, put three new candles, and light them again. Keep doing it for the whole second week.
On the first day of the third week, bring one ring part to the house/apartment of your loved one and bury it into the soil near any house plant you like, saying,
"It is not gold/silver that I'm burying. I'm planting the seed of our love. The seed will grow into a big tree in which shadow you (your loved one's name) and I will spend our whole life together."
Now you can do what you want to do. Your simple spells for love have already taken effect. Let your love grow slowly like a real tree, but soon you will see the branches and eventually some sweet fruits of your love.
If your loved one has no house plants, do not worry. Buy one at a store, plant one ring part at home and give it to your loved one as a gift. Just remember that if your loved one forgets to water the plant and it dies, your spell to bind someone to you will be broken. However, you can water the spell by yourself if you can come to your loved one's place once in a while. This will not make your spell weaker and it will still work.
Note that this spell is not completely safe. If there is an evil spirit living in the house or your loved one has some energy diseases, it will eventually impact you negatively. By binding yourself to another person through a love spell, you share your love with this person but also take over part of his energy problems. The more problems your loved one has, the more it will hurt you, especially if you use a black magic love spell to make someone fall in love with you.
Similarly, you infect this person with your diseases, that is unacceptable as well. So the right thing to do would be not to cast any spells at all. However, it does not mean you should forget about love. Contact me, spellcaster Maxim, and let me cast a spell to bind someone to you. I can assure you that pretty soon you will forget what loneliness is and what it feels like when you love someone who does not love you back.
In conclusion, I would like to present another video to you. I strongly advise you to watch it as it has some information about love spells that can come in handy.