Build a happy family with marriage love spells
Esoteric, astrologer, writer
Marriage love spells for people who have not been married
It is a big mistake to think that marriage love spells cannot help people get married. Many people believe marriages are made in heaven or, in the worst case scenario, through dating agencies, while magic cannot help anyone solve their love life-related problems, and definitely cannot help find a spouse. As a result, millions of people – and I guess you are one of them since you are reading this article – are waiting for a miracle wasting their time, while it can happen as soon as a few days from now, if you disregard the stereotypes and allow me to cast a safe but high-quality marriage love spell.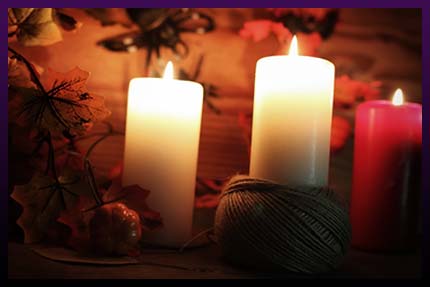 Marriage love spells are super effective drugs for loneliness. There is nothing invasive and therefore illegal in them. They do not interfere with the natural flow of events and do not leave you with large karmic debts. Naturally, I am talking about spells cast by me. If you reach out to me, you can be sure that my marriage love spell will allow you to:
Overcome your shyness and stop underestimating your attractiveness;
Solve your financial problems and improve your status;
Boost your sex appeal if that is the reason of your loneliness;
Forget about your age and realize that you can be happy at any age;
Meet someone who will want to marry you despite the fact that you have children from your previous marriage;
Meet someone who will want to support you financially and just take care of you;
Find true love which can be maintained for years to come with minimum effort;
Get anyone you want to want to marry you.
I, spellcaster Maxim, will use my magic to influence both the person you name and you. Often loneliness is a problem relating to one's fate or energies. Your unfortunate fate can be fixed as easily as the computer glitch. You can add any events you wish into it, such as meeting the love of your life, feeling the love for this person growing inside of you, romance, passion, a beautiful wedding, an unforgettable honeymoon, children, and a happy family life. All your dreams can come true if you stop wasting your time and let me help you and light the fire of magic to bring happiness into your love life.
Question:
Is it right to use magic to get married for the first time?
Answer:
As a powerful spellcaster, I believe it is the only right decision because that way you will avoid the mistakes typical of people who enter into a marriage for the first time. Also, you will not be part of the statistics according to which 70% of marriages fall apart.
Question:
I don't want to get married. I just want to live with my boyfriend. Can you help me do that by using your magic?
Answer:
Yes, I can help you. As for your happiness, I can assure you that you will be as happy just living together. One of the advantages of true magic is that it can help you experience deeper and stronger emotions than those simply destined to you by your fate.
Question:
Is it possible that your spell will wear out one day and I will lose my beloved wife?
Answer:
I will tell you about it at the end of this article. But remember that the best spells are offered by me, spellcaster Maxim, and that only powerful spellcasters can ensure that happiness never leaves your side.
Getting married for the second time using a marriage love spell
Marriage love spells can be used at different stages of your life. They are perfect if you want to get married for the first time and have a marriage that lasts forever, or if you were already married and want to marry again. Some spellcasters refuse to cast a marriage love spell for divorced clients. Those who were married before are usually more sophisticated and therefore more demanding in a marriage. They know that true love is about responsibility, care and attention. As a result, they do not agree to a relationship that is less than perfect.
Speaking of me, I can cast marriage love spells regardless of your marital status. I put my spells on all chakras taking into consideration all of the wishes of my clients. As a result, I can help you build a uniquely harmonious relationship to make you happy. Besides, I offer follow-up services. Thus, if you realize your relationship is cooling down, let me know and I will restart it shortly.
Unlike most of my colleagues, I can both cast and remove love spells. Imagine you get disappointed in your spouse or a few months after your wedding you meet someone who you think is the love of your life. In that case, I will break my previous marriage love spell making sure you have a smooth and painless breakup. I will take into consideration all your wishes, such as your desire to stay friends, discontinue all communication, or prevent your friends from judging you. Naturally, I will take care of the financial issues arising from a divorce.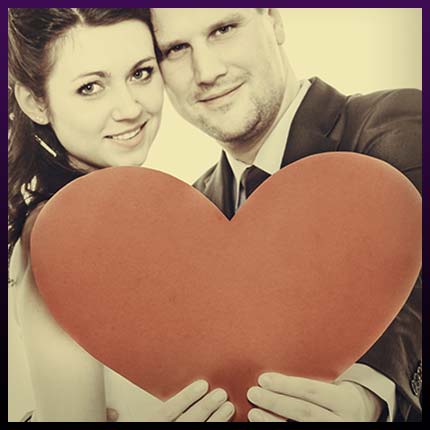 Speaking of family arrangements, I am skilled enough to ensure that you get the biggest share of the property or money. For more information about it, please read my articles about marriages and magic.
Question:
Can magic help me marry not for love but for convenience?
Answer:
Yes, I do help people marry for convenience if they want to. In addition, I can help you get your ex-spouse back even if you think it is impossible because he or she hates and despises you. I can revive your first love ensuring that this time your relationship grows into a happy marriage.
Question:
How many times can one person use marriage love spells?
Answer:
I believe as many as it takes until this person becomes truly happy. However, you can avoid having to use multiple spells. To this end, have your fortune told and find out what person can make you truly happy and have a love spell put on this person.
Question:
Will I have children if I get married thanks to magic?
Answer:
If you let me perform my ritual for you, it will not impact your future children. Your children will be smart, healthy and beautiful. If you want them to also be successful, buy some extra spells from me designed specifically for that.
What can prevent a love spell from working?
I promise you to do my best to ensure that my marriage love spell will give you exactly what you want. So if something goes wrong, it will probably be your fault. As a rule, it has to do with the fact that the clients no longer have feelings for their partners.
The majority of marriage love spells are cast based on the energy of your love. If your love is gone, magic goes away too. So I always ask my clients to make sure it is true love but not some affection or sexual attraction. If your feelings are not strong, your partner will fall out of love with you as soon as you do. However, since a love spell can be put even on the one you do not love (it is difficult and expensive, but possible), a marriage love spell should be cast taking into account the possibility that the feelings will fade.
Love often transforms into friendship and attachment, which are also valuable. So I prefer to perform complex rituals to be on the safe side. They take full effect within a few weeks or more. However, such rituals ensure that you will not have to go through a divorce, lose your spouse, and see your marriage die.
Another problem is your attempts to improve your marriage by yourself using magic. Well, everyday magic is not prohibited. However, it is not strong enough to fix serious relationship problems. Therefore, you will prevent infidelity, fights and a divorce if you reach out to me as soon as possible.
Naturally, you can try to cast spells by yourself and I cannot prohibit you from doing it. However, if that is what you are going to do, then at least try to follow the instructions for amateurs using magic provided by a professional magic practitioner. Such instructions are presented in a video that I am going to attach to this article, along with the description of the ritual which will at least not harm you.