Buying love spells online and getting the love you have always dreamed of
Esoteric, astrologer, writer
Can love spells online be trusted?
Question:
I want to put a love spell on the woman I love but I can't get involved with spellcasters directly. So I have no choice but to buy love spells online. Can I trust them? Can real-live communication with a spellcaster be substituted with modern technology? Will it be enough?
Answer:
When you buy a love spell online, you entrust your future not to the Internet or software but to the spellcaster. So do not be afraid to buy spells online. The Internet is just one of the modes of communication. It is neither better nor worse than phone calls or letters which were used before telephones were invented. Moreover, thanks to modern technology, you can get in touch with the people located thousands of miles away in just a few clicks and ask them for help, if needed.
The effectiveness of a spell depends on the magic practitioner you work with. Since your top priority is the result, choosing the right specialist is critical. Therefore, do not be afraid to buy love spells online and work with magic practitioners casting their spells remotely.
Question:
I can buy your love spell online, can't I? Or should we meet in person?
Answer:
Yes, I can cast spells remotely. You can see how to contact me on top of the page. Contact me as you find convenient any time and buy any of my rituals online.
Question:
Will such spells work?
Answer:
Professional spellcasters do not need to talk to their clients in person to help them. It goes back to when couriers would bring magic practitioners some personal things or locks of hair of the people who needed their help and the spellcasters helped them. When it was about love magic, the couriers also delivered the hair of the person the love spell was to be put on. Even though the spellcasters did not see or talk to the people they worked for, those things were more than enough for them to put the required love or break up spell successfully.
Question:
Doesn't it mean the spellcaster selling love spells online assumes no responsibility for the results?
Answer:
There are responsible and irresponsible magic practitioners, so it does not matter if you talk in person or on the Internet. If your magic practitioner does not care about the future of his clients, nothing can change it. When I cast spells for my clients, I keep checking on their progress once in a while for a very long time. When I get enough evidence confirming they are going to be fine and love each other no matter what, I, spellcaster Maxim, let them be on their own. If any of my clients reaches out to me with some issue, I always do my best to fix it.
When you buy a love spell online, it usually stops working pretty fast. Why?
Question:
I bought a love spell online and the woman I loved fell in love with me, but in less than three weeks her love for me was gone. I was hoping we'd move in together and get married, but one day she just called me from work and said she couldn't come. Since then, she's been acting as if she never loved me. Did it happen because I bought that love spell online?
Answer:
It happened because you worked with a low qualified magic practitioner. His knowledge and magical abilities were not enough to make her have strong and lasting feelings for you. The fact that your love spell was bought online does not have anything to do with its "longevity".
As you know, I live in Moscow and more than two thirds of my clients are from Europe, Australia, Canada and USA. I work with most of them remotely – online (except for those who are willing to come to Moscow or insist that I come to them and pay my travel expenses). This mode of communication does not impact the power or longevity of my spells. The Internet is just one of the modes of communication, while the effectiveness of a love spell online depends only on the skills of the magic practitioner casting it.
Question:
Shouldn't the spellcaster talk to the client in person to better understand their problems?
Answer:
When I offer love spells online, I become living proof of quantum theory. According to this theory, distances do not matter for energy. Like any other powerful spellcaster, I can access any person's energy no matter how far they are. So taking to the client in person or holding their picture is the same to me in terms of my ability to examine and evaluate their energies.
Moreover, even if your spellcaster talks to you in person, he will not talk to the one you love in person (the one the spell is going to be put on) but will work using your beloved's photographs or personal things. If the spellcaster is experienced enough, his spell will succeed regardless. Therefore, if you buy a love spell online, you can still expect it to be of superior quality.
Question:
I know that many of those selling love spells online are frauds. To avoid fraud, I'd like to use a post-payment option. What do you think about it?
Answer:
It is hard for me to comment on it because in my experience the post-payment option is usually offered by people lacking confidence in their skills or beginning spellcasters whose goal is to get more positive customer reviews and make themselves known.
As for me, I have a long history of high-quality spells cast for clients from all over the world. When you work with me, you are sure to get good results. With me, you take no risk of being lied to or being provided low-quality magic services.
What you get when you buy one of my love spells
Question:
I know you offer your love spells online. Can you specify what they are?
Answer:
You can buy almost any love spell online. Below are just some of the love spells I can cast for you:
Different love spells varying in complexity;
Love spells to be cast on people who forgot you;
Love spells to get your ex back and restore your relationship;
Love spells to erase bad memories and be forgiven for cheating on or breaking up with your partner;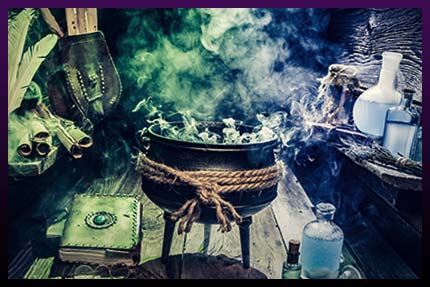 Love spells to remarry;
Love spells to meet people destined to love you;
Love spells to remove celibacy wreaths and treat karmic diseases (while buying this love spell online, make sure it is a strong one);
Love spells to restore energy levels, rejuvenate and boost your attractiveness;
Love spells to eliminate the obstacles keeping you from finding your love and getting married;
Love spells to revive love in long-term relationships;
In addition, I offer a wide range of love spells online to free the one you love from all previous obligations.
Question:
If I buy your love spell, how long will it be before you start helping me?
Answer:
Regardless of how many other clients I am working with, I start working immediately. So I will get to your order right after you place one. As for the results, you might have to wait for a while. Probably, I will need to fix your energies first and free the one you love from the feelings he or she might have for another person. Besides, I may have to repeat the ritual, which means up to several extra weeks of waiting.
Anyway, contact me and I will always be in touch, updating you on the progress with your love spell.
Question:
Do you offer love spells online which can be used by same-sex couples?
Answer:
I do. For more information about it, please read my articles about same-sex love magic and spells cast on homosexual people.
Question:
I want to buy your love spell online, but the other day I learned you reserved the right to refuse service to your clients. Can you tell me what I shouldn't do to avoid being blacklisted by you?
Answer:
Do not tell anyone about contacting me. Do not write about it on Facebook, forums or blogs. Do not try to tell your fortune, do not buy the same ritual from me and another magic practitioner at the same time, or ask another spellcaster to check my work.
In addition, I do not cast spells for people with karmic problems or people suffering from energy or mental disorders. To begin with, I need to cure them or refer them to one of my colleagues specializing in their specific problems. Also, I can terminate our collaboration in case you provide incorrect personal information or personal things belonging not to the target of the love spell but to third parties, as well as in case you lie to me about knowing the target when in fact you are not acquainted.
Question:
What's the procedure for buying a love ritual?
Answer:
To find it out, please watch the video below.

| | | | | | |
| --- | --- | --- | --- | --- | --- |
| | | | | | (votes: 35, rating: 4.54) |