What kind of relationship you can get with a spell to attract true love
Esoteric, astrologer, writer
As you know, there are two types of love magic, black and white. The difference is the forces engaged by the magic practitioner to cast an attractive true love spell, and therefore the effects the spell has on its target. The relationship you ultimately get as well as the amount of effort to put to keep the spell working depend on your magic choice. In this article I am going to talk about these and some other topics to let you know the whole truth about the spell to attract true love before you decide to buy one.
A white magic spell to attract true love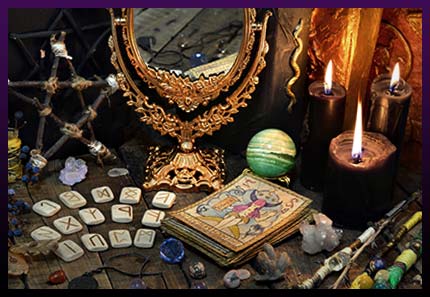 A white magic spell to attract true love can be cast successfully only if you have true feelings for the one you are putting the spell on. Buy a nice lamp and put it on the table. Now plug it in. If there is no power, it will not work. The same can be said about the attract true love spell. Your love is the power that makes the heart of your future partner radiate the light of love.
Before casting a white magic love spell, I examine the client's feelings to make sure they are strong enough to make the target love the client back. People often confuse love with other feelings. Thus, you may think you are in love while in fact:
It is affection or you like the target because he or she is nice and friendly;
You enjoy spending time together because it is always fun;
You are just good friends;
You have a lot in common;
You get to be around the person fueling you with his or her energies;
You have amazing sex with this person;
You are scared of loneliness and when your fears are gone, you think it is love;
You are confused and confusion may indicate possible future problems;
You like the fact that you are about to have a relationship.
A spell to attract true love cannot be cast based on any of these feelings. So I often have to offer people some black magic alternatives which I will tell you about later.
In the meantime, I would like to point out that many people refuse to use black magic because they understand that it cannot give them the love they want.
If that is the case, that is what I do: before I cast an attract true love spell, I work with their energies. If the client feels any affection for the target, I, spellcaster Maxim, transform it into true love which energy allows me to cast the love spell successfully.
Unfortunately, many people are unable to love. In this case black magic rituals are needed.
A black magic attract true love spell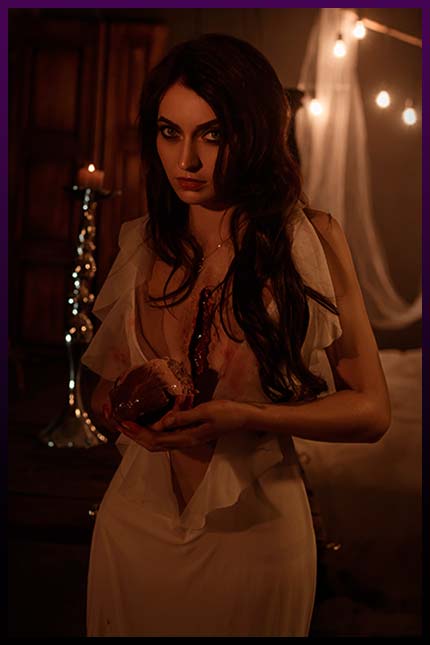 When a black magic spell to attract true love is cast, the spellcaster works with the dark energies of the client and the target. The client's energies are enhanced to enable the client to control the target in the future. Since there is no love in relationships built with the use of a black magic attract true love spell, such relationships have a dominating and manipulative nature.
The spellcaster also works with the target, the person the client is in love with. The spellcaster subdues the target to make the target enjoy following the client's orders. Alternatively, the spellcaster can make the target psychologically or sexually obsessed with the client (whatever the client prefers). As a result, the target is happy only when they are together or are having sex.
There is another good way but it is also more complex. A special spell is cast to call up a spirit to guard the relationship between the client and the target. The spirit makes sure the people brought together with a spell to attract true love are always together and never break up.
Why is this method considered dangerous? Because it can prove ineffective if you use it by yourself. However, the spirit you call up will not go anywhere. Seeing your lack of experience and weaknesses, it will take control over you immediately, to devour your energies for years to come.
No negative effects are observed when such spells are cast by experienced and professional magic practitioners. True spellcasters have the required means to keep spirits under control and prevent them from harming their clients, but at the same time do what they were called up to do – keep your relationship alive.
I am afraid the phrase "professional magic practitioners" might confuse you and lead you to believe that all people offering some magic services on the Internet are professional spellcasters. It is not like that. The majority of magic practitioners know about magic no more than you do. For some reason they think they can perform black magic rituals, while in fact they only hurt the people who come to them for help.
True magic practitioners like I am do not call up spirits and do not cast their black magic attract true love spell unless they have mastered all secrets of protective and purifying magic. On top of that, before I agree to cast such spells for my clients, I offer them some alternative solutions and make sure they understand the advantages and disadvantages of each one. In case you do not know it yet, today I am considered to be one of the best spellcasters in the world.
Dilettantes exhibit gross negligence regarding your safety. They do not care what will happen to you afterwards. Hopefully, this will help you understand that you should stay away from such people.
Which spell is better?
Speaking of which spell to attract true love to choose, a black magic or a white magic one, I hope the answer is clear. Choose the spell that better meets your needs. You know that you can use any kind of magic when you work with me because my spells never put my clients in danger, do you not? I take pride in my work which is always of high quality and I guarantee my client's safety.
However, you need to remember that you may not fall out of love with your partner if you use a white attract true love spell. The energy of your love is what fuels your spell and keeps you together. When your love fades, the magic of the spell melts away too, and you and your boyfriend/girlfriend break up.
The shelf-life of the black magic spell to attract true love depends on you as well. However, in this case it is not about your love but about your willpower. To keep the spell working, once in a while visualize your future with your partner, the feelings you will have and the things you will go through together and separately. In other words, you need to plan your future life and my magic will make it come true.
Never take for granted what you have thanks to your attract true love spell. Unfortunately, many inexperienced magic practitioners are unaware of that. If they knew it, there would not be so many couples who break up within a few months after the ritual is performed. Statistically, love spells bought via the Internet work for two to six weeks on average.
Spells to attract true love cast by me, spellcaster Maxim, work much longer. People who were lucky to work with me know about it. But even I cannot guarantee that your love will live forever. Luckily I know how to make your relationship last for as long as possible.
You will know it too if you reach out to me and buy my high-quality attract true love spell.
Afterword:
If you want to cast a spell to attract true love for yourself, please watch the following video description of one of such spells.

| | | | | | |
| --- | --- | --- | --- | --- | --- |
| | | | | | (votes: 16, rating: 4.28) |