Spells charms talismans and amulets using ancient magic to help their owners
Esoteric, astrologer, writer
What do people need spells charms talismans and amulets for?
Without casting spells charms talismans and amulets do not work. You can get all the required materials, learn the skills of jewelry making and the meaning of all magic symbols. Then you can make your amulet on the right day or night, having the right mindset. However, you will get just a beautiful (if you are lucky) piece of jewelry with no magic properties whatsoever.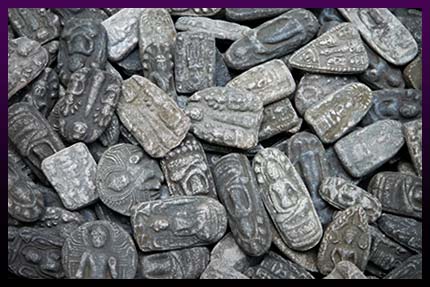 To give magic properties to your charms talismans and spells, spells need to be cast. You should know that different amulets work differently:
They can serve as portals to communicate your wishes to other worlds;
They can connect you to the required energies;
They can protect you against zombification;
They can turn people into zombies;
They can serve for protection or to attack people;
They can be used to strengthen any of your chakras.
Go to a pharmacy and make a list of all the drug products sold and the diseases they are supposed to treat. I, spellcaster Maxim, am pretty sure that it will be incredibly difficult or even impossible for you to do. It is just as difficult to list all the amulets and talismans magic offers, as well as those protective, inspirational or strengthening properties they have or can have. When you cast the right spells charms talismans and amulets become like that.
In one of the articles about charms talismans and spells I told you that the power of an authentic magic product depended on the power of the magic practitioner who manufactured that protect. My loyal readers and clients know that I am right as they have seen it for themselves. People using amulets or talismans for the first time usually proceed the same way. At first they buy some general amulet. Let us call it "the amulet of good luck". The amulet does improve their luck but it is chaotic and uncontrollable. If the owner of the amulet is, for example, a businessman, he cannot know for sure the amulet will help his business but not something less important, such as buying a rear book or catching a taxi.
For this reason this businessman contacts a professional magic practitioner and asks him to make another amulet to become successful in business. When he gets his amulet, he realizes things are actually going better, but still it is not as good as he would like it to be. The business starts flourishing but the man realizes he needs a set of amulets and talismans to take full control of his present and future.
Here is what can help the owner of an auto repair workshop:
An amulet to attract customers;
A talisman to protect against competitors;
An amulet to improve employees' diligence;
An amulet to protect against financial losses and financial crisis effects;
A talisman to protect against thieves and burglars;
A health and energy amulet to work up to 12 hours a day without getting tired;
A money-multiplying talisman for continuous income growth.
You do not have to buy all the amulets. I, spellcaster Maxim, am not trying to tell you that you should. However, the more amulets and talismans influence some aspect of your life, the more successful it gets.
High-quality charms talismans and spells
I offer high-quality magic products and services, including spells charms talismans and amulets. Some people think positive customer reviews are what proves good work. However, I have been practicing magic for too long not to know that positive reviews can be bought. Unlike reviews, you cannot buy an empty store or make users buy your charms talismans and spells.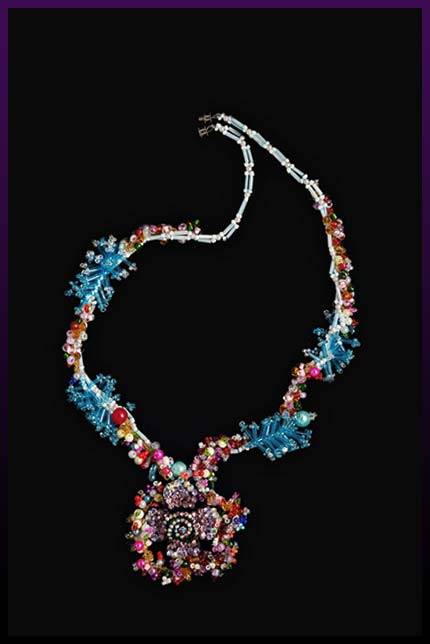 My store is empty most of the time, generally having just a few magic products left. This demonstrates the high quality of my work better than anything. A limited product ranger is usually available at my store because the majority of the artifacts find their buyers even before they get on the shelves. Those that do are still sold pretty fast because spellcaster Maxim's spells charms talismans and amulets are always in high demand.
I enjoy making magic products because I know they can make a difference. Two people participate in the birth of a talisman or an amulet, its future owner and I, spellcaster Maxim. I put my skills and the power of my magic into it, while the owner puts his dreams and passions, making the talisman particularly effective. As time goes by and the owner helps its talisman or amulet, it keeps getting stronger. The more the owner works to achieve the goal and the harder he works to change the quality of his life, the more support he gets from the amulet.
It should be noted that charms talismans and spells do not work, unless you work too. You can have hundreds of talismans hanging on the walls and lying on the floor in your house, and wear a bunch of them on your neck and wrists, but if you do not do anything and just wait for a miracle, no miracle will happen.
You cannot cook anything if the burner on your cooking stove is off. You will not get anywhere in your car if it has run out of gas. You cannot water the flowers with an empty watering pot. You cannot buy anything if there is no money in your wallet. Amulets and talismans need your energy to work wonders which you can supply through your actions. Work hard chasing your dreams and everything will be fine. Moreover, if you go not give up despite the mistakes you will probably make at the beginning, your amulet or talisman will eventually join you in your struggle and start helping you. Spellcaster Maxim's spells charms talismans and amulets will remelt your mistakes into good luck and amazing discoveries, downs into ups, and failures into success.
If you do not want to try, do not – it is your life and your choices. But remember that miracles happen only to those who not just wait for them with an open heart but who move towards them, even if they do not fully believe it is possible.
Your life without spells charms talismans and amulets
I will not say you are doomed to be poor, alone and unhappy without charms talismans and spells. But as a professional magic practitioner, I can assure you it happens quite often. Millions of people in the world are unhappy because they are unable to make their biggest dreams come true and even more people have to settle for less despite knowing that they deserve much better.
Higher Powers made you talented and hardworking but there is an invisible wall you cannot get over. My spells charms talismans and amulets make you much stronger and allow you to see the wall while helping you figure out how and when to break through it.
Let us assume you think you have a good life and consider yourself lucky. You are an independent person, you always count only on yourself, and you think you do not need anyone's help. But do you not think you are just afraid of dreaming? Are you sure you are happy with what you have not because you want to avoid disappointment?
No person deserves to receive less than their due or to stagnate. If you think you are underpaid, if you do not like the way you look or your love life, you do not have to put up with it. There is a great way to change your life – just buy one of my charms talismans and spells… or not and leave your life the way it is forever, the life you think is okay for some reason.
If you are older than 28 years but still do not have what you have always wanted, you will never get rich and grow a successful business, unless you use magic talismans. You will never achieve success as an artist or a politician; no matter what you do, you will never be pretty attracting true love into your life.
If you are okay with it, live your life without magic amulets and talismans. Keep lying to yourself saying you are satisfied with what you have and considering those using amulets and talismans to be just lucky, as magic has nothing to do with their success.
As for me, I will keep helping those of my readers who believe in magic and my magic spells. The short training video below is one I made specifically for these people.