GYPSY LOVE SPELL
Esoteric, astrologer, writer
About the Gypsy love spell
Why people cast gypsy love spells
Even though the casting technique of the Gypsies is doubtful, the Gypsy love spell is the most powerful spell in love magic. Gypsy love spells are primitive, but yield great results. Let's find out why.
The Gypsy love spell and the Gypsies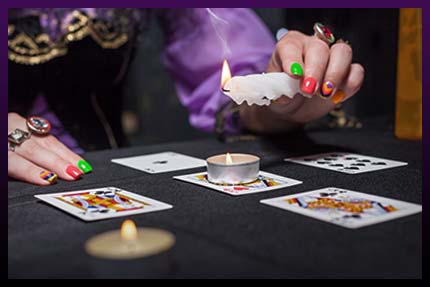 The unpredictable and freedom-loving Gypsy people are enveloped in mystery and legends. Many believe they are witches and sorcerers, they can hypnotize and tell fortunes. They can work wonders and make people happy or, vice versa, take away everything they care for.
What is a Gypsy curse and why is it so effective? Note that this term doesn't mean any particular technique. It encompasses all rituals of love magic performed by the Gypsies. True Gypsy curses are based on suppression of the victim's personality. Besides, it happens quickly and irreversibly. The victim can't remove the love spell on his own.
How the Gypsy love spell works
You may think it's rather easy to cast a Gypsy love spell. The ingredients to be used and the words to be pronounced are simple. In fact, you shouldn't try to cast it on the spot. The ritual requires thorough preparation.
The power of the Gypsy love spell lies in the egregor and the unique energy of the people. That's why the love spell is more effective if cast by a sorcerer who comes from a family of sorcerers (or at least is a student of a sorcerer). Finding such a specialist today is hard. As a result, people begin studying the Gypsy magic on their own. Sometimes, they do get good results.
What Gypsy love spells can be used for

Often, the Gypsy love spell is cast by people who want to get married. The object of a Gypsy love spell remains under the influence of the spell all his life and can make a good spouse. Sometimes, Gypsy love spells help people reunite with their exes. Anyway, a true Gypsy love spell (today, there are plenty of fake Gypsy love spells on the Internet) is incredibly effective.
You can order a Gypsy love spell from me as my esoteric service.

| | | | | | |
| --- | --- | --- | --- | --- | --- |
| | | | | | (votes: 48, rating: 4.59) |