Spellcaster Maxim. 10 Useful Hints How to Become a Spell Caster
Esoteric, astrologer, writer
Spellcaster Maxim: My recommendations and advice to people who want to embark on the path of magic and help people.
10 helpful hints by spellcaster Maxim for both beginning and professional spell casters
People strived for knowledge at all times. Their desire to cognize the unknown and unusual has always been the strongest. Today any information, any spell is at our fingertips. However, we sometimes forget about dangerous pitfalls that have to be avoided.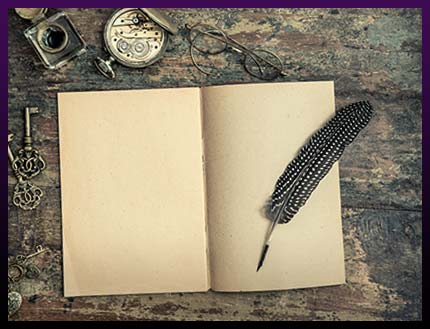 Advice #1
. All you do, do it with a belief. If you don't believe in what you do, you won't succeed. On top of that, the consequences of your ritual may turn to be diametrically opposite to what you have expected. Remember that in magic belief is a guarantee of success.
Advice #2.
Don't do harm. If you are going to serve evil spirits, weigh up everything you do. Sometimes, what's good for one may prove to be bad for another. Before casting a spell or performing a ritual, think about the consequences of your actions and only after that begin your work.
Advice #3.
Never be disrespectful towards Higher Powers. Be patient. Magic doesn't work instantly. It's not a fairytale where with a magic wand one can get everything he wants in a matter of seconds. It's not the way magic works. In fact a spell or a ritual triggers a chain of events in your life that eventually help your wish come true.
Advice #4.
Don't be lazy. Developing your abilities should be a non-stop process. On your way to work, try to guess what car will pass you by next, its color, make or even license plate number. Don't be upset if you make mistakes. The more you practice, the better your intuition will get.
Advice #5.
Listen to your inner voice. Often we don't believe our intuition but we should. Even when you think that your sixth sense is telling you something absurd, it may turn to be right. Those who prefer to turn a deaf ear to their undersense have a longer way to go to arrive at the truth.
Advice #6.
Pay attention to omens. Some people will say it's silly or superstitious, but our ancestors lived in harmony with nature, they observed and made conclusions. Don't disregard what people have cognized for centuries. It's not clairvoyance, but for an attentive person it may be the first step towards it.
Advice #7.
All people should be treated equally. Don't be emotional. Any person can come to you asking for your help. Like a priest, a magician comes across all kinds of stories that have led to this or that problem. Remember, don't judge others and God will not judge you. Your mission is to help, so let God be the judge. So stay calm and don't condemn other people's actions.
Advice #8.
Don't use magical attributes to throw dust into the eyes of your client. Each magical object should be used appropriately. Sometimes, you won't even have to use anything to help a person. However, while talking to a client, make sure a candle is burning. It will both protect you and help your client relax. A burning candle itself can remove part of the negative energy.
Advice #9.
Don't promise what you know you can't do. Everybody knows that spell casters are well paid. So for money some of them give promises they know they won't be able to fulfill. But price lists are not for magic.
Advice #10.
Magic is always a mystery, even for spell casters. People can't know yet what nature is capable of. You shouldn't make your paranormal abilities a means for easy money. Magic can strike you, strike you badly. Strike you when you least expect it.
A piece of advice by spellcaster Maxim:
If you feel powers in you, do magic and develop your abilities, but remember about the rules and pitfalls. And more importantly, always be a good person.

| | | | | | |
| --- | --- | --- | --- | --- | --- |
| | | | | | (votes: 39, rating: 4.56) |