Real white magic love spells – A story of one true spellcaster
Esoteric, astrologer, writer
About real white magic love spells
The work of a spellcaster starts not with advertising his services or attracting clients. No one is born to be a spellcaster, even though there are quite a lot of people in the world having good esoteric abilities. The fate of a spellcaster is like that of iron when after many years of forging and heat treatment a piece of steel is created which is free of waste and admixtures.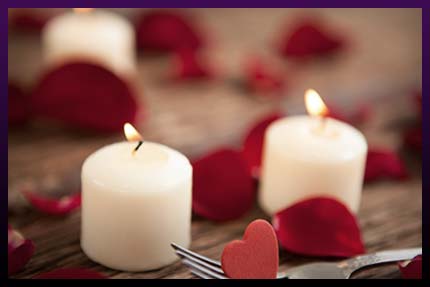 I believe many readers will find this kind of introduction weird, because the article, based on its title, is supposed to be about real white magic love spells. But there is the only way I, spellcaster Maxim, can explain this subject to you. Without explaining who a real spellcaster is, I cannot explain why the majority of "professional magic practitioners" offering white magic on love are amateurs, why home magic does not work, and why love spells can be effective only when cast not by someone calling himself a white magic practitioner but by someone who actually is one.
If you think that to start casting white magic spells it is enough to study how to do white magic love spells, you are wrong. It is much more difficult to be a spellcaster as their work is carried out on several levels at the same time. The lower or basic level is the knowledge of the spellcaster which he has been acquiring for years along with his powers. The upper one is his ability to make contact with Higher Powers which protect everyone the spellcaster works with, guiding the spellcaster in the most suitable direction.
Ordering love spells using white magic is not a journey down just one road. You find yourself at the crossroads with hundreds of roads going in different directions. Finding yourself in a situation like this is confusing for everyone except spellcasters who always perform one very important ritual while preparing for any of the white magic and love spells. They examine your future – a process also known as fortune-telling or prediction magic.
This is required because we, humans, have entered a very interesting era. Our fate is not linear anymore, meaning recoding it is no longer the only way to avoid problems. Even if the white magic true love spell is not available, we no longer need to accept the fate, with mystical and religious teachings being completely unhelpful.
The modern white magic true love spell
Today every person can choose their own fate. However, it is still linear for many people. It is like railways from point A to point B. You cannot change the track without a railroad switch. It so happens because many versions of the fate result either from vigorous activity or from variable behaviors. The latter is best explained by the teaching about variable assemblage point when one can change one's personality, tastes and habits with the power of one's mind, while the first one is easier to implement.
The easiest example is registering at a dating website. It is very similar to what a spellcaster does before casting white magic spells of love. After you register, you get dozens of messages from people who like you and would like to get to know you better. These are different men or women, depending on your gender and sexual orientation. You study their profiles and realize you are looking at dozens of versions of your future life. Having picked someone, you get the relationship you can have only with this person.
What will it be? Let us use some imagination.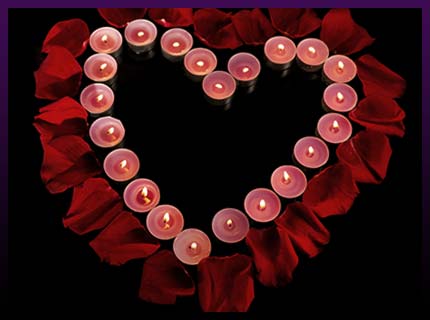 Version 1 – You get married.
Version 2 – You become a back burner.
Version 3 – You have a great sex but your emotional and intellectual needs are not satisfied.
Version 4 – On the contrary, you meet a soulmate who you are incompatible with sexually.
Version 5 – You meet a lazy person.
Version 6 – You meet a messy person.
Version 7 – You start a relationship with a very jealous person.
Version 8 – You start a relationship with a romantic person.
Version 9 – You start a relationship with a pessimistic person.
Version 10 – Other.
Dating websites allow you to choose your future. When you ask a spellcaster to cast a white magic spell to make someone fall in love with you, you let him find out what future you will have. Even though your future has many versions, when you choose one person you decline all the other versions and your fate becomes linear, like a track you cannot change.
As proven by many white magic love spells testimonials, a professional magic practitioner reviews your future options to help you choose the best one which can make you as happy as possible. The new era which I, spellcaster Maxim, told you about earlier, offers that choice to you. You no longer have to put up with the fact that you do not deserve to be happy. Today you can have dreams about your future and a professional spellcaster will make all of them come true.
What can a woman ask for from a white magic spell of love?
- A rich man;
- A high libido man;
- A nice and funny man;
- A caring man;
- A man who will propose to her;
- A loving and respectful man;
- Children;
- A large house;
- Youth and beauty;
- Good health.
I am telling you this as a person who has cast thousands of successful spells, including the best white magic love spells and a popular white magic spell for love marriage: modern magic can offer you a spell which is able to fulfill all of the above listed wishes. Moreover, the right spell can put you in the direction leading to absolute success. However, this is possible only when you use professional and not amateurish magic.
Besides, if it turns out that white magic love spells that work put on a specific person will not make you as happy as you want to be, I can reprogram this person to ensure your dreams come true only with this person.
More information about the white magic love binding spell can be found HERE.
Now it is time for me to answer some questions about powerful white magic love spells and easy white magic love spells.
Q&A about white magic love spells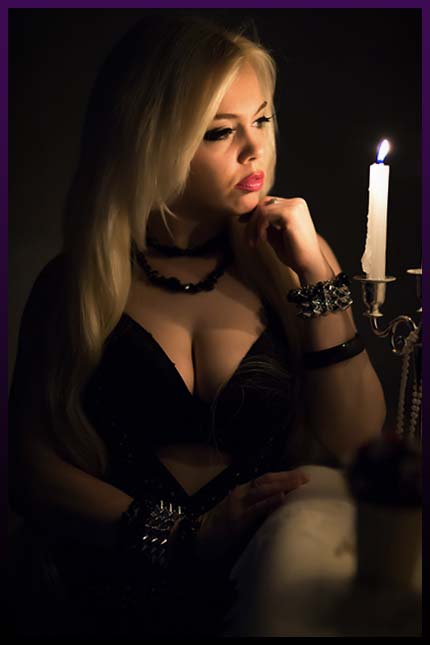 Question:
"Why don't love spells work forever?"
Spellcaster Maxim's answer:
Because we all change. As you change, you lose connection with the love spell. Your partner changes too, escaping the influence of the spell. Human energies are like a fluid. They are like water. So you should either renew your spells on a regular basis or protect your relationship with a powerful amulet.
Question:
"My son misses his father a lot. We broke up after he betrayed me. Can I do anything to give my son his father back without having to be with this man because I don't want to?"
Spellcaster Maxim's answer:
You need several powerful spells. One of them is a peace making spell, a second one can help you forget whatever the man did to you, and the last one will make you love this man again and be happy for being with him and happy for your son too who now has his father in his life.
Question:
"Why are there more positive than negative white magic love spells reviews? Are there so many really powerful sorcerers and witches out there?"
Spellcaster Maxim's answer:
Because the majority of such reviews are paid. They are published to create a good reputation. As for negative reviews, they are usually deleted. There are websites making money through blackmail. They delete negative reviews about magic practitioners for money. But, trust me, professional magic practitioners do not need this kind of advertising. It is used by those who are unable to demonstrate their talents through daily work and have to promote themselves in every way they can.
Question:
"What is the most simple white magic love spell?"
Spellcaster Maxim's answer:
The most simple love spell is cast by meditation on a picture of the person you love. Perform this ritual every evening in solitude. Light some candles to purify and protect your energies. Then, with your eyes on the picture, send some mental messages to your loved one while imagining your future together.
Question:
"Many girls complain they have trouble getting a boyfriend or even finding a common language with men, while my problem is the opposite. As soon as I like a man and think about him, I'm like putting love spells with white magic on him. He falls in love with me which creates a lot of problems for me. I'm married and I love my husband. Can you take this gift away from me?"
Spellcaster Maxim's answer:
Your gift can be taken away from you only by the one who gave it to you – Higher Powers, while a magic practitioner can only make a magic amulet for you to neutralize your mental powers. However, since you have these powers, you can take care of this problem yourself. When you think about a man, try to give an order for him to not fall in love with you.
Question:
"I put one of the strong white magic love spells on my husband. Now he has headaches almost every day. Besides, he has problems at work because he can't cope with his work anymore. How can I help him?"
Spellcaster Maxim's answer:
It does not matter what spells you put on your husband, black or white magic ones. If the spell was cast improperly, it needs to be removed. After that your husband will need some magic treatment to restore his energy levels and relieve his headaches. Then another love spell needs to be cast, if you want to stay together with your husband. Just remember that this work may take months. If you choose not to do it, your husband's health issues will get much worse or you will lose him when Higher Powers interfere, because they always do to help people under the influence of a harmful black magic spell.
Question:
"My periods stopped after a blood love spell (I did everything myself). Why?"
Spellcaster Maxim's answer:
Because you violated one of the main laws of magic safety – never cast love spells at home. Now you need treatment – magical, not medical. Otherwise, you may never have children and also develop other serious reproductive system diseases.
Question:
"Where can I study love magic?"
Spellcaster Maxim's answer:
You can start with my website. First of all, read my articles, including new ones which I publish on a regular basis. Secondly, download my book about magic for beginners which is available on my website as well.
Question:
"What should I do to keep my spell of white magic for love marriage working?"
Spellcaster Maxim's answer:
Watch the video below and find out what you should do to prevent your white magic love spell from wearing out.