Professional and safe voodoo help
23.06.2016
Esoteric, astrologer, writer
Voodoo help that is not trustworthy
I have always been surprised by how suspicious people are of voodoo help. The other day, when I googled voodoo websites, I realized why. There are thousands of voodoo websites on the Internet and only a few of them are trustworthy. The majority of voodoo websites are created either by people fantasizing about "what I'd do if I suddenly became a voodoo sorcerer," or by frauds.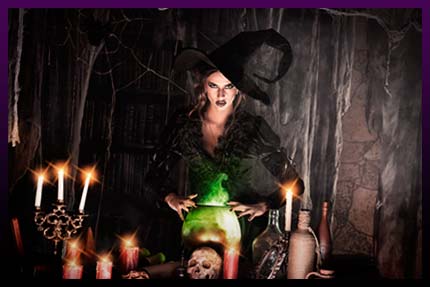 I am sure you have received plenty of scam emails from, for example, some "ladies" who inherited a fortune and, not knowing what to do with it, ask you to invest all their millions into any project that seems profitable to you. Others say you are the one who has inherited something or won a lottery. All emails have one additional remark: you are to pay $100 to $100,000 to get your money or prize.
Voodoo web sites
Those offering you voodoo help are no better. Their voodoo websites have everything but the information about voodoo magic. Also, you will barely find any information about where exactly the spellcaster learned how to perform voodoo rituals, how he is going to protect you and whether he guarantees that his rituals will bring the desired results. Some of them promise a full refund on their voodoo websites in case their voodoo spells fail. However, being an experienced spellcaster, I am afraid this may indicate that the spellcaster lacks knowledge and skills, that his abilities are so poor that he is preparing you for his failure, or that he is not going to provide voodoo help at all and is hoping that the situation will improve on its own.
My website is barely one of the voodoo websites, however I am one of those few spellcasters who are able to perform the most complex and dangerous voodoo rituals successfully. Also, I am one of those who can offer you safe magic. Unfortunately, today every second attempt to use voodoo magic ends badly. Now that you know how many frauds there are working in this business, you know why it is so.
So, let me tell you about voodoo help that I can provide to you in detail:
1. I perform voodoo rituals only when I see there is no other way to help you. I am like a doctor who prefers not to operate his patient when he sees the disease can be cured with medications. So, I use voodoo magic if it is the only way to help you or when you specifically ask me to perform voodoo rituals.
2. I am extremely careful when I help people with energy diseases or heavy karma. First of all, I fix my client's karma and subtle bodies. Then I check if, maybe, my client is able to solve his problems on his own since his energies are rejuvenated and restored. If he cannot, I find a way to help him as an experienced spellcaster.
3. My teachers were real Haitian voodoo sorcerers so I know both voodoo's advantages and disadvantages. Moreover, I have undergone initiation, a very complex process, which makes me one of the real voodoo spellcasters initiated into voodoo's sacral mysteries and secrets. I know that voodoo can be used to not only punish you or make you suffer, but also to cure you, help you find love and achieve business success.
4. All my clients have follow-up appointments with me after their rituals are performed. It is important for me that I do my best to give my clients' exactly what they have asked me for and make them truly happy. This may require additional protection rituals, rituals to rearrange their energies, or other rituals.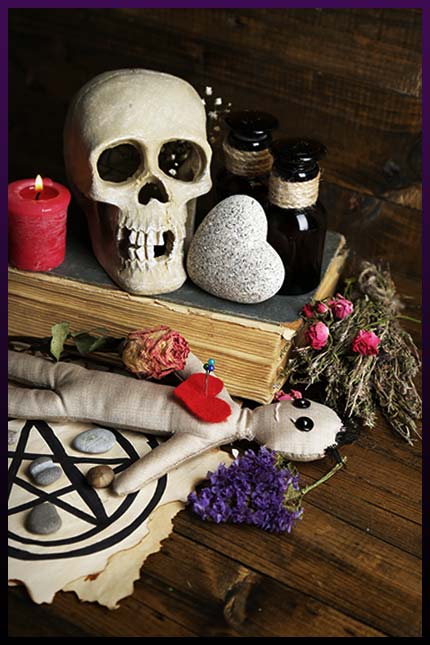 5. I, spellcaster Maxim, am one of those spellcasters who care about the fate, health and well-being of those who they put their spells on. Unfortunately, many sorcerers and witches are indifferent to the people they work with. However, in my opinion, a spellcaster is fully responsible for any person he influences with his spells. Otherwise, he is a bad spellcaster.
6. I always tell my clients about the rituals I am going to perform in detail. If you order a ritual from me, prior to performing it I will tell you:
- How the ritual will influence you;
- How it will change the object of magic (if I am to influence someone else);
- How it will influence your karma and fate;
- How long its effect will last;
- What consequences you may face.
This enables my clients to make informed decisions and control the results of my work. By the way, I would like to remind you that a ritual can be powerful, fast-acting or have a long-lasting effect. No ritual can have all of these at once.
7. I do not promise my clients a refund and I do not promise to perform the ritual again in case it fails because I am confident in my skills and experience. I know that the only way my rituals may prove unsuccessful is if you yourself resist their influence.
In conclusion, I would like you to draw your attention to the fact that my website is not one of the voodoo websites because voodoo magic is not the only branch of magic I practice. I have been initiated into a number of esoteric doctrines and, along with voodoo rituals, offer a wide array of other rituals.
My phenomenal knowledge enables me to combine different magic rituals to maximize the efficiency of my spells. This is why I am not exaggerating when I say that with me you can achieve anything you want. Please contact me and I will be happy to help you with whatever problem you have.

| | | | | | |
| --- | --- | --- | --- | --- | --- |
| | | | | | (votes: 39, rating: 4.62) |