Spellcaster Maxim answers questions on voodoo doll love spells
14.12.2015
Esoteric, astrologer, writer
From a letter:
"A while ago I came across a website and saw a doll in its voodoo doll love spell section claimed to help to ensure that voodoo spells love. A doll is on sale and is supplied with instructions. I wanted to buy it because I'm in love with someone, but I didn't for some reason. I want to ask for professional advice. Can I entrust my fate to a doll purchased at some online store or it's better to make one by myself?"
Spellcaster Maxim replies: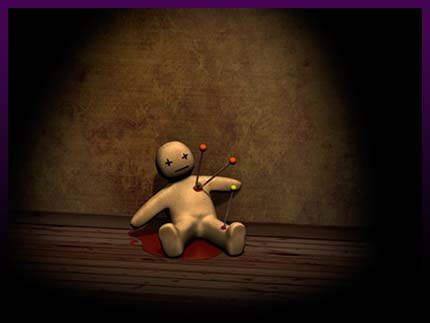 "If you have been reading my website, you know that I am not a fan of the idea that voodoo spells love if the spellcasters are not voodoo shamans. So my advice is as usual: do not try to cast voodoo doll spells at all, whether the doll was purchased at a store or is hand-made."
From a letter:
I've cast three voodoo doll love spells on three different men
expecting that at least one of them would fall in love with me. The spells didn't work. The problem is I still have the dolls in my house and they scary me. When I take them in my hands, nothing happens and I don't feel anything. But as soon as I put them into a drawer, I can feel negative energies filling the room. I can feel the dolls' presence and I know they are wishing me ill.
Spellcaster Maxim replies:
Your situation is, indeed, very unpleasant. It shows why people should never cast voodoo doll spells by themselves. In my opinion, while performing your rituals, you directed the energy not at the men but at the dolls. As a result, the dolls are possessed by some dangerous spirits which are actually wishing you ill.
The problem is you cannot eliminate the consequences of your voodoo doll spells on your own. If you try to get rid of the dolls by breaking them or burning them down, the spirits will be freed and try to occupy your subtle bodies. Therefore, your only choice is to find a powerful spellcaster who will take these dolls from you and neutralize the spirits living in them. This is the only way how you can feel safe after what you have done.
From a letter:
I don't want that voodoo spells love and I'm not going to use voodoo magic on my own
I'm just curious which voodoo doll love spell is better, the one made in a way traditional for voodoo doll spells – as far as I understand, it is made from twigs, threads, pieces of clothes and hairs of the object of the love spells – or the one made of wax?
Spellcaster Maxim replies:
If you are a strong voodoo shaman, it should make no difference to you what the voodoo doll is made of. Speaking of twigs and other improvised materials, voodoo magic appeared in Africa and it was easy to make a doll for a voodoo doll love spell using twigs. Wax was a luxury in Africa which is why they did not use it in their voodoo rituals.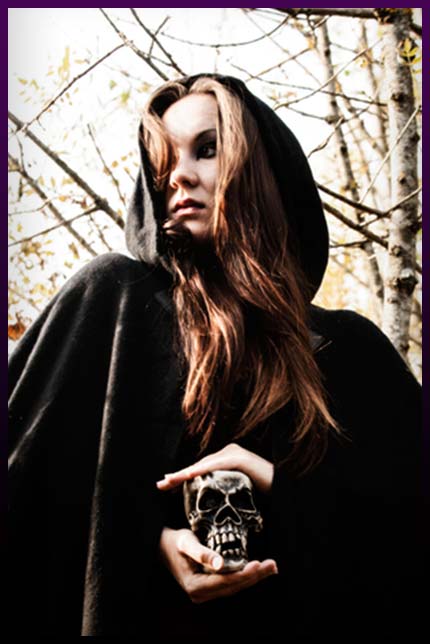 From a letter:
Can I make a voodoo doll for my voodoo doll spells using modern materials, such as polymer plastic?
Spellcaster Maxim replies:
While making a voodoo doll for your voodoo doll love spell, remember that the doll needs to be firm enough to not break during or after the ritual and, at the same time, not too firm so you could get rid of it by disassembling it or destroying it in some other way any time you want. Therefore, plastic materials which solidify and become as firm as ceramics or metal should not be used to make a voodoo doll.
Also, you should not use materials which need to be put into boiling water or oven to harden. By doing so, you will cause the person represented by the doll that you make for your voodoo doll spells to suffer from diseases related to fever or "set fire" to this person's energies leading to premature aging and mental disorders. This is why I would advise you to use traditional materials for making your voodoo doll.
From a letter:
"To ensure that voodoo spells love, can I use the doll that the person who I want to cast my voodoo doll spell on played with when a child? I still have it and I can use it to ensure that voodoo spells love any time."
Spellcaster Maxim replies:
Never use such dolls! Firstly, by using such a doll, you will influence not the person's present or future, but his past! And you need the Higher Powers' permission to influence anyone's past.
Secondly, usually such dolls have what can be called a soul which is why they may resist magic and send it back to you in the form of magic retribution, a phenomenon described more than once in my articles. Thirdly, any object which is a few years old is connected with the energies of the one who made it, its owner, and everyone who lived in the same home with it and played with it.
If you try to perform a black voodoo ritual using this doll
the energy of the voodoo doll love spell will break up to influence each of those people and fail to bring the desired results. This is why voodoo shamans make dolls just before the ritual for each specific case to minimize the energy prints left by others.
From a letter:
"I've bought a house recently and found an object in the attic that looks like a doll used in voodoo doll love spells. I know these things can be very dangerous and they are not easy to dispose of it. Am I in danger too, provided I'm not the one who made it? Can I just throw it away and forget about it?"
Spellcaster Maxim replies:
You are right, the doll can be very dangerous, including to you. To begin with, I need you to send me a picture of the doll for me to understand whether it is real and how dangerous it is. Then, I will need to scan your home to find out whether or not its energies have been damaged by the rituals performed in its walls. Also, I need to find out if there are evil spirits in your home that will be haunting you or portals leading to dark worlds. Unfortunately, these are common for homes which belonged to voodoo shamans trying to ensure that voodoo spells love.
Luckily, I can identify and neutralize all of those. If you want to enjoy your new life in this home, you need to contact me as soon as possible.
From a letter:
Do you perform rituals with the use of a voodoo doll love spell?
If you do, may I order one?
Spellcaster Maxim replies:
I will be happy to answer your question in person, so please visit the "Contacts" section on my website and contact me in any way convenient for you.

| | | | | | |
| --- | --- | --- | --- | --- | --- |
| | | | | | (votes: 39, rating: 4.62) |