Spell caster Maxim about marriage spells
04.12.2015
Esoteric, astrologer, writer
I'm going to get married soon. We've set the wedding date already. I love my future husband. Our families approve of our decision to get married. The wedding's going to be beautiful with a lot of guests, yet I'm worried something might go wrong. I'm writing to ask you, spellcaster Maxim, if you think I should buy one of your marriage spells to ensure that my wedding goes as planned.
Spellcaster Maxim's reply:
Perhaps, you need to order a ritual to protect your wedding from negative energies and witchcraft. Your single and unhappy female relative or friend may curse or hex you if she gets jealous of your beautiful wedding ruining your future happiness.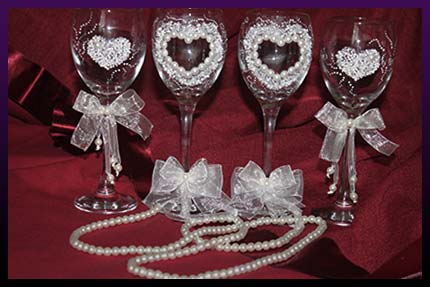 In addition, someone may go to a sorcerer or witch to do you harm. Most likely, an experienced witch will perform her ritual on the day of your wedding. During a wedding ceremony, the groom's and bride's subtle bodies open up to enable their energies to unite making their love stronger. However, at this moment the newlyweds are also the most vulnerable which witches take advantage of.
A special ritual will protect you and your marriage from such problems. Moreover, if you want, I, spellcaster Maxim, will perform a ritual to protect your relationship after the wedding ensuring that neither witchcraft nor envy or foolishness of other people will be able to harm you.
I've made the most stupid mistake ever… I've cheated on my husband. I slept with a man with whom I have no future. I love my husband so I didn't tell him about it. However, that night's changed our relationship. My husband's become cold and distant and doesn't seem to love me anymore.
Should I use one of your marriage spells to restore our relationship?
Spellcaster Maxim's reply:
Perhaps, you need to renew your wedding vows to restore the love you have destroyed. Here is what has happened. When you were faithful to your husband, your energies were passing through you freely maintaining your feeling of love. By cheating on your husband, you have stained your chakras. While you may not feel it, your husband can feel it subconsciously. He avoids you because he wants to avoid exchanging his energies with you. Eventually, your energies will get disconnected and you will lose your husband once and for all.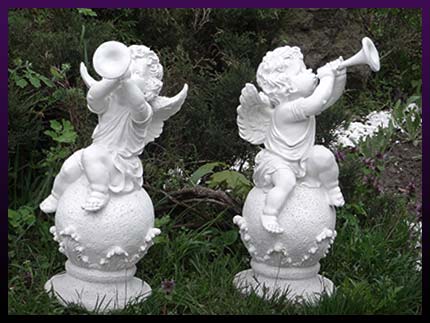 Any marriage ritual uses a very strong marriage spell designed to unite the energies of two people. Do not try to repeat your wedding ceremony. Go on vacation with your husband (the sooner you go, the better!) and perform an esoteric marriage ritual. You can travel to India or Nepal and ask a local druid or shaman to marry you. Make sure your husband really wants it. That way, magic will cleanse your subtle bodies and reunite your energies.
Remember: this time magic will not give you a second chance so you will have to stay faithful to your husband all your life.
What are the best marriage spells?
Spellcaster Maxim's reply:
If you expect to see a list of marriage spells, you will be disappointed. All marriage spells and spells designed to save marriages are equally strong. As a rule, the efficiency of a ritual depends not on the spell used but on the spellcaster's power. For instance, a simple ritual performed by me, spellcaster Maxim, will bring better results than the same ritual, or even a number of more complex rituals, performed by a less experienced spellcaster.
What should a woman know to cast marriage spells on her own?
Spellcaster Maxim's commentary:
First and foremost, the woman has to be a witch. Some people cannot understand that learning magic is as difficult as learning any other subject. Copying a spell from a website and trying to cast it on your own can be a fatal mistake.
First of all, the spell will not bring the desired results. Secondly, if you buy all magical accessories and ingredients to prepare potions needed to perform a quality ritual on your own and compare the total sum with how much I charge for my services, you will understand that my services are more affordable. On top of that, my ritual will produce a better effect, unless you have spent the past 20 years practicing magic and perfecting your skills as a spellcaster.
Are your marriage spells available for men?
Or can love magic be ordered from a spellcaster only by women?
Spellcaster's Maxim reply:
My marriage spells are available for each person. You can order one for yourself, your child who cannot get married, your parents, relatives or friends. Also, I can perform protection rituals if you need to protect the marriage of any third party you care about.
In other words, do not hesitate to contact me! I will be happy to answer any questions you have regarding any ritual you are interested in and, most likely, I will offer you my help to ensure that you live a happy and trouble-free life!⁠

| | | | | | |
| --- | --- | --- | --- | --- | --- |
| | | | | | (votes: 39, rating: 4.62) |