The real rune amulet
11.08.2016
Esoteric, astrologer, writer
The majority of the supposedly real amulets which today can be bought online are in fact… No, they are not fakes. They are souvenirs, replicas of real amulets. They were designed as replicas which is why manufacturers never used the materials needed to make real amulets. The price of each such rune amulet is just a few dollars. I do not know who was the first to come up with the idea to change the labels and sell their souvenirs as rune amulets but the fact still remains. They are useless.
I, spellcaster Maxim, am familiar with this problem because a lot of my readers have been sending me their supposedly real amulets asking me to activate, readjust, fix or charge them. I have to refuse to help them because turning a souvenir into a rune amulet is incredibly difficult. It takes months of hard work and lots of energy. Instead, I suggest my readers to visit my online store and select a real rune amulet to take full advantage of what magic has to offer.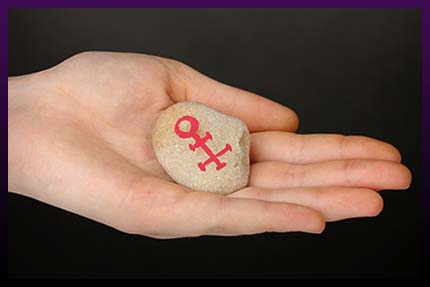 As a powerful and experienced spellcaster, I make real amulets charged with runic magic. As you know, runic magic is very powerful. With runic magic, you can influence any aspect of your life you want. It can help you improve your health, cure your diseases, protect your relationship from a breakup, reunite with your ex, attract money, win lotteries and at gambling. Runic magic can positively influence your business, luck, fate and career. Needless to say, it can protect you from hexes, enemies and hellish entities.
However, rune amulets are not universal and one amulet cannot change your life dramatically. If you need to improve several aspects of your life, several amulets are needed, such as:
Health amulet;
Success amulet;
Money amulet.
Or:
Longevity amulet;
Female success amulet;
Physical strength amulet.
My magic rune amulets do not conflict with one another
On the contrary, they enhance one another improving their efficiency.
Note that magic amulets do not take effect immediately. They need some time to get used to your energies and tune in to you. They influence your life with caution because their goal is not to fulfill your dream but to make you happy. Sometimes people have to be patient and wait until their magic amulets introduce radical changes in their lives.
However, after your amulet takes effect, it cannot be stopped. The longer you have it, the stronger its influence will be on your fate and energies. This is why those of my customers who bought their amulets a few years ago have their wishes fulfilled within just a week or even in a couple of days.
Below are some simple rules for those who want to buy my real amulets:
1. Tell me what exactly you want to achieve with an amulet;
2. Pay for it.
3. Let me decide which form your amulet should be, which materials to use and which runes to apply.
4. When you get your amulet, use it in compliance with my instructions.
5. Do not question the amulet's ability to help you. Your doubt and distrust may cause its malfunction or failure.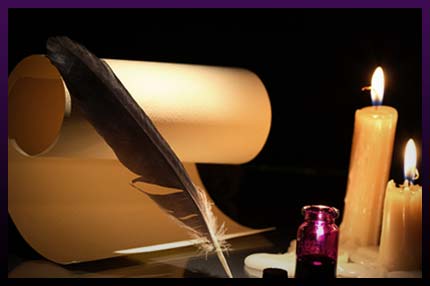 No matter which rune amulet you buy from me, it will be made according to the ancient traditions of runic magic. When I need clay to make an amulet, I get it only from places of power. When I need wood, I go to a sanctuary forest. All my amulets are unique and handmade by me personally.
Each amulet should be made according to a specific procedure in compliance with the magic calendar. Thus, when I need to make an amulet, I get the materials on a specific day, make it on a specific day and, naturally, charge it on a specific day. This is why I ask my clients to be patient and do not hurry me. Now you know that a real magic rune amulet cannot be completed within one day. When it comes to making magic amulets, if you rush things, your amulets will have no magic powers.
In conclusion, I would like to answer some of the most frequently asked and important questions I get from my readers:
Can a rune amulet protect me from voodoo spells and other branches of magic?
My amulets can.
Can Jews and Muslims use rune amulets?
Yes, you do not have to be originally from Europe or Scandinavia to be able to take advantage of rune amulets. All people are equal for them and they help everyone making no exceptions.
Can I buy a rune amulet if I have a family curse on me?
You need to buy two amulets: one to break the curse and the other to achieve your goal. You can also get a third one, for protection. As you know, people who had a curse on them in the past remain extremely vulnerable to magic for a long time.
I accidentally damaged the amulet that I got from you. Will you replace it?
I am sorry but I will not replace it if the amulet got damaged through your fault. You need to buy a new amulet.
Are there any age restrictions to use rune amulets?
There are no age restrictions to use protection amulets. Amulets designed to change the owner's fate can be used by people who are at least 21 years old.

| | | | | | |
| --- | --- | --- | --- | --- | --- |
| | | | | | (votes: 39, rating: 4.62) |