HOW TO CAST A BREAKUP SPELL ON LOVE
Esoteric, astrologer, writer
Non-mutual love prevents one from building new relationships. A love spell can't always solve the problem, especially if it's cast by an amateur. When your partner doesn't love you as much as you love him, you try to forget him. However, it's not that easy to get someone you love out of your head. If you realize that your love doesn't let you live a full life, you need to stop it. To do that, you should cast a breakup spell on love. After that, your feelings to your partner will change and after a while there won't be any left. It's always difficult for a woman when her husband leaves her. Especially, when he starts a family with a young woman. That's when a breakup spell should be cast on love. A casting a breakup spell on love is a great solution for a relationship with no future.
How to cast a breakup spell on your beloved
Take some water and say,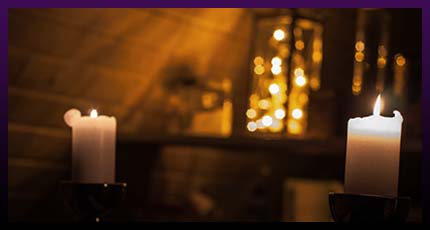 "From now on, (the beloved's name) and (the rival's name) can't sleep together, lie together, breathe together. (The beloved's name) and (the rival's name) can't see each other, can't eat and drink together, enter the same house together, bring up children together, enjoy watching the sunrise together, walk together and kiss each other. From now on, (the beloved's name) thinks and dreams only of me, smiles only at me. So be it." Add the water in the beloved's food or drink.
A knot breakup spell
Take a thick woolen thread and say, "I separate (the beloved's name) and (the rival's name) at night and during the day, in a dream and in reality, in their right mind and in a state of madness. I bind myself and (the beloved's name) forever, so he wails and longs for me, rushes from window to window, from door to door, runs to me despite anything, swims and flies to me. So he, (your beloved's name), comes up to me, (your name), asks to hug me and says he can't live without me. So be it."
After that, make 8 knots, saying, "1 – I go out, 2 – throw into the open field, 3 – for a breakup, 4 – to the yards, 5 – to the roads, 6 – to the seas, 7 – to the forests, 8 – to the meadows." Put the thread on the doorstep of your beloved's home or in his pocket.
Casting breakup spells is not easy. If you doubt you can do it on your own, I'm happy to help you.

| | | | | | |
| --- | --- | --- | --- | --- | --- |
| | | | | | (votes: 44, rating: 4.65) |