How the fall in love spell impacts men and women
Esoteric, astrologer, writer
How to cast a fall in love spell on men
If you have been reading my website for a while, you know that the fall in love spell is cast differently on men and women for many reasons. One of the main reasons is the difference in the energy structure of men and women, as well as their mentality. The latter is critical in magic, because men and women expect totally different, if not opposite, things from their marriage or their relationship. However, this unity of opposites is what great love is born from. I, spellcaster Maxim, know about it and use it every time I cast fall in love spells.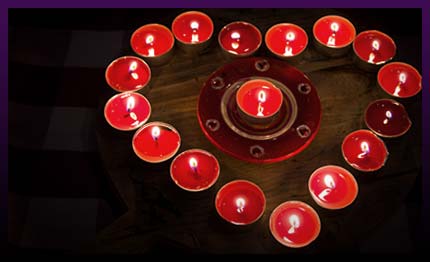 But let us talk not about my ever-high-quality work but about the fall in love spell and how it impacts men and women. Let us start with the men.
So, there are two persons, a man and a woman. Let us consider that both have pure and strong energies. They do not have any energy diseases to be cured and there is no need to fix or adjust their chakras. More importantly, at the moment the fall in love spells are cast, they are not in love with anyone, meaning we can get to work right now.
When you put a love spell on a man, you should always remember what he expects from his girlfriend or wife. These are:
Respect;
Loyalty;
Care;
Sexuality;
Admiration;
Faithfulness;
Love.
Love spells are put differently on men. Before I cast a love spell, I find out which of the above things are more important for him in the relationship and activate the corresponding segments of his personality. Thus, if the man values beauty over everything else, I use magic to make him consider his partner (my client) the most beautiful woman in the world. If his top priority is sex, I will make him see his girlfriend as the most sexual woman he has ever dated. If the man wants to feel respected for his physical strength or his career achievements due to some deeper personal issues, I will make sure he is confident that is exactly what his woman loves him for.
This allows me to ensure that the man finds my client the most desirable woman. If you could see the process of casting a love spell with the third eye, you would see the following picture: a man is surrounded by hundreds of women whom he cannot see because they are hiding in the dark, and there is just one woman, the client, radiating some luring light. Naturally, that is the woman who manages catch his attention and that is the woman he eventually falls in love with.
How to cast fall in love spells on women
My spells never force people to do anything. There is no violence or enslavement in them. Therefore, no matter what fall in love spell you order from me, it will be approved and supported by Higher Powers. My spells do not have negative karma or health effects. Let me know who you want to be with and I will make sure this person falls in love with you deeply and passionately. If you want, I can make sure your love never fades.
Speaking of casting the fall in love spell on women, I need to remind you that women fall in love not with heroes and winners but with those they can feel safe and protected around.
Below are the things a woman expects from the man of her dream and which need to be taken into consideration when fall in love spells are cast:
The man is strong and independent;
His status allows her to be proud of him;
He makes her feel safe;
He provides for her;
He respects her and cares about her;
He lets her take care of him;
He fulfills her dream of having children;
He listens to her.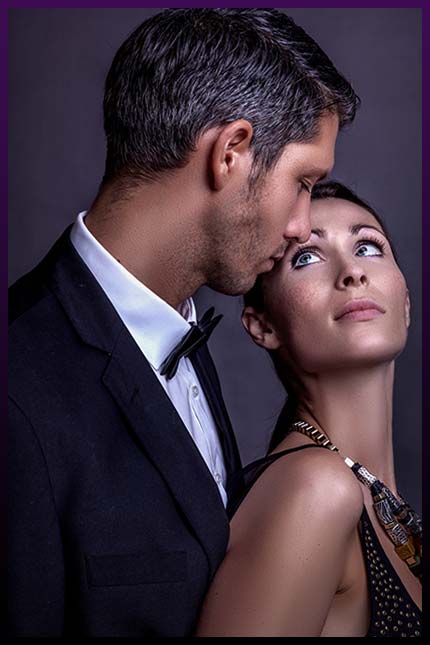 Thus, women are more pragmatic in the relationship, which has to be taken into account when a love spell is put. As a very experienced spellcaster, I know several ways to put a love spell on the woman. One of them requires letting the woman see and appreciate the man's merits and strong points. Another one makes her lower her expectations in case the man, my client, does not meet them. The third one is influencing the man to make him stronger, smarter, wealthier, more handsome and successful.
Fall in love spells can be cast in different ways. Spare some time to read some of my articles about love spells and you will find out a lot of amazing things about love magic. On top of that, this may even change your life.
How love magic influences men
After I cast a fall in love spell on the man you are in love with, he starts thinking about you. He will not be obsessed with you because, as you remember, I prefer to avoid force. One day the man will come to realize that thinking about you makes him happy.
He will feel affection for you and try to get you to feel the same. Influenced by my magic, he will demonstrate his best qualities and this is when it is critical that you follow all the instructions provided to you by me. If you do, his affection and interest will grow into something bigger, probably true love.
It will not happen instantly. The strongest feelings are those which develop slowly. Many spellcasters cast fast-action love spells. However, their relationships end as quickly as they begin. It is important for me that my fall in love spells stay effective for as long as possible, and this is possible only if we take our time.
If you follow all my instructions, the man will love you deeply and passionately. He will adore you, while all other women will not even exist for him. He will live for you and he will make it his mission to make you happy and do his best to never let you down.
How love magic influences women
When I put a fall in love spell on the woman, the first thing she feel is relief because her search is over. She realizes she finally found the one she has been looking for, and now she needs to do whatever it takes to make him hers (provided you work with me).
Different women go through this differently. Thus, the woman can think you have to be her children's father or see you grow old together sitting at the beach and admiring the sunset. Anyway, it is going to be a signal that she has found the man of her dream.
But that is not enough. If you want your fall in love spells to have maximum effect on the woman, your energies need to be readjusted to make her feel safe next to you. No, I am not talking about your ability to fight when you walk her home down the street on a moonless night. I am talking about psychological safety, which is in her head. To make her feel safe, you need to be able to protect your woman against financial, psychological and everyday problems.
That time when the most desirable men were successful hunters and brave warriors is long gone. Today men go to the office instead of hunting, and when they fight it is usually the effects of some financial crisis or mortgage problems. With my fall in love spells, your woman will know for sure you are going to be the winner no matter what and fall in love with you, allowing you to never question her feelings for you, as well as her sexuality and fidelity.
In conclusion, I would like to offer you to watch a video containing the answer to one very important question: Should you protect yourself against love spells?

| | | | | | |
| --- | --- | --- | --- | --- | --- |
| | | | | | (votes: 36, rating: 4.55) |